Here's a further thing purchased in France: this wudgy pot full of clunky cutlery.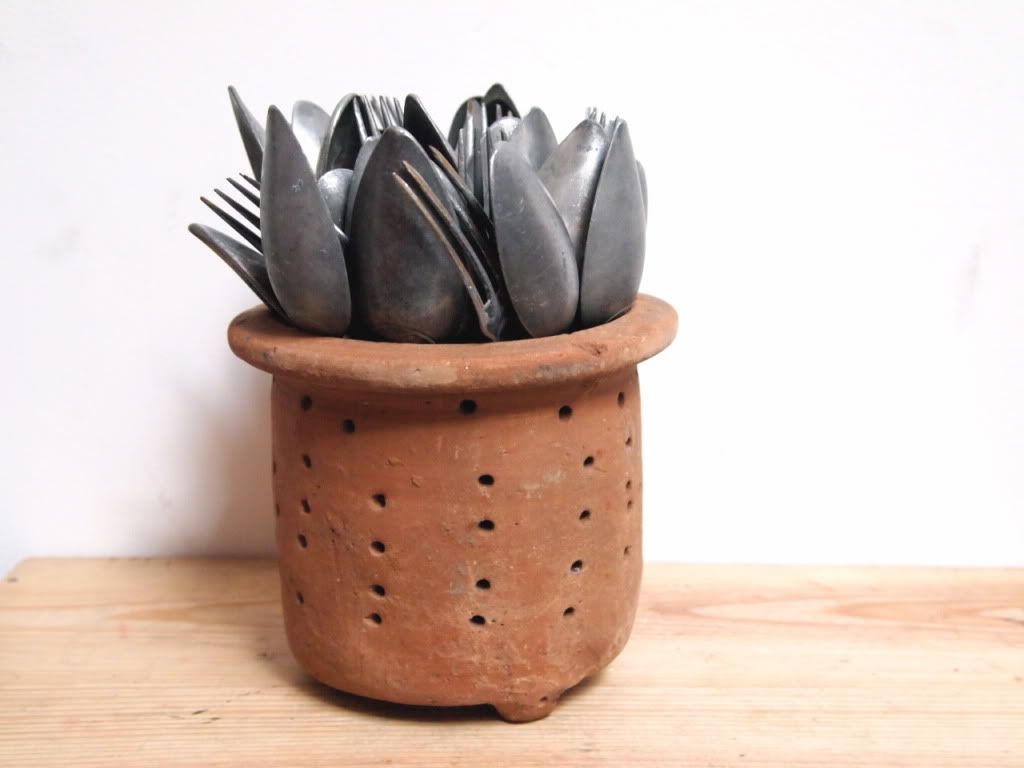 It was on the stall all set up like this and I scooped it up, something about it pleases me too much.
the cutlery is brutishly large and thick, it's made of tin with naive stamps contrived to look like hallmarks. There are no knives unfortunately otherwise I might have used it, get rid of that nasty Robert Welch stuff.
I also like it because it makes the perfect friend for Mr Licky-tongue.
Maybe they can hang out on my draining board together laughing at each others jokes.