I have a new special friend aboard the boat. It's an Osokool, picked up from an old caravan of Pete's.
It was made in the fifties: when product names were obvious and cheery.
It's a dashing, chunky thing cast from a dense plaster with wire fittings and a polystyrene and plastic door.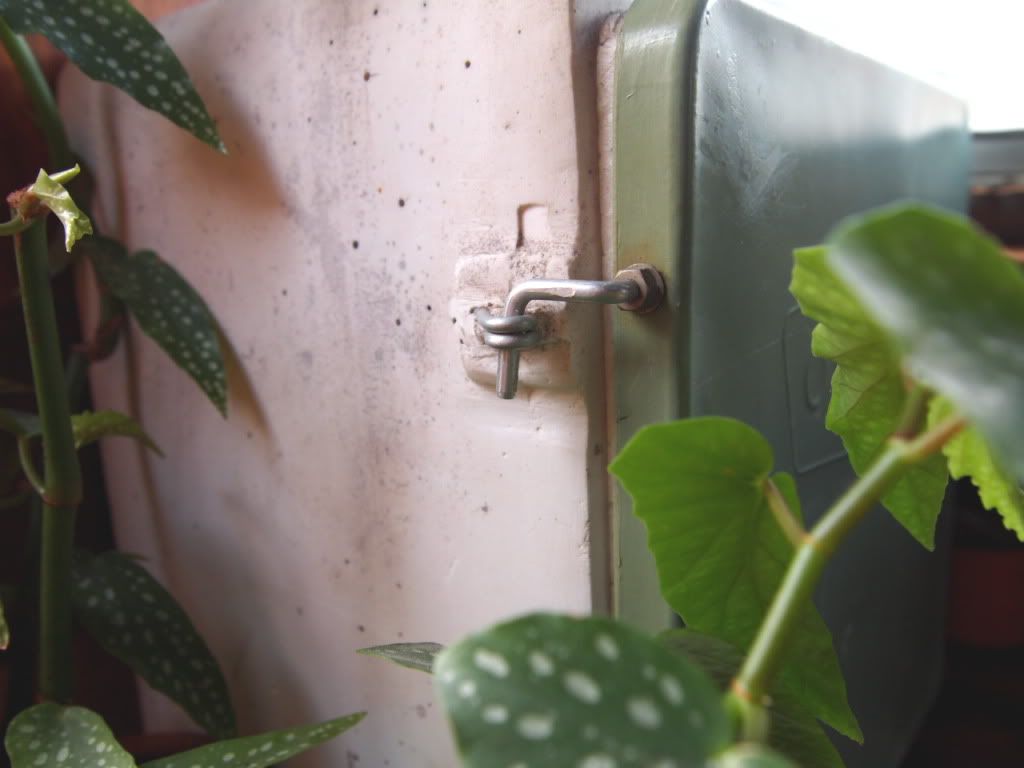 It's an electricity free fridge! Here's a nice old
ad
for it. I'm really pleased, it's working well so far. There's a dip in the top that you fill with water from time to time and it soaks down into the casing. It keeps food fresh on the premise that whenever water evaporates it has a cooling effect. This is how your average (ugly, noisy) fridge works as well - only they're chocca full of mucky chemicals.
One of the things I really love about the boat is that when I leave I know that it's dormant - I don't leave behind anything that hums or whirrs or gobbles electricity whilst I'm out. It gets me down to think of all the households across the country with fridges running all day every day.
I reckon I'm going to try and be without an electric fridge from here on in, even when I've got mains electricity. The Osokool has been a real revelation for me in case you can't tell, I could probably yabber on about it for ages. I reckon I might try casting my own bigger one sometime: a bit of a project.
What do you think? The Osokool doesn't make a drink icy cold for you, and you'd probably have to be a little more veggie orientated rather than stock-piling sausages. Would you go fridgeless or is it a silly idea?