On Wednesday my friend Amelie and I failed to go see that Kevin film at the cinema. Seems the nights are drawing in and everyone's got the same idea: head to the cinema. But in fact it was a very good thing we couldn't get a ticket because we headed to the Wyvern Bindery where Amelie works and I got to poke my damp nose in all the nooks, run my sticky hands over beautiful book leathers and dribble into boxes of beefy tools and machinery. Hooray!
The place is stunning, I've been before to rather over-optimistically hand in my CV but getting to see it all close up made me incredibly envious.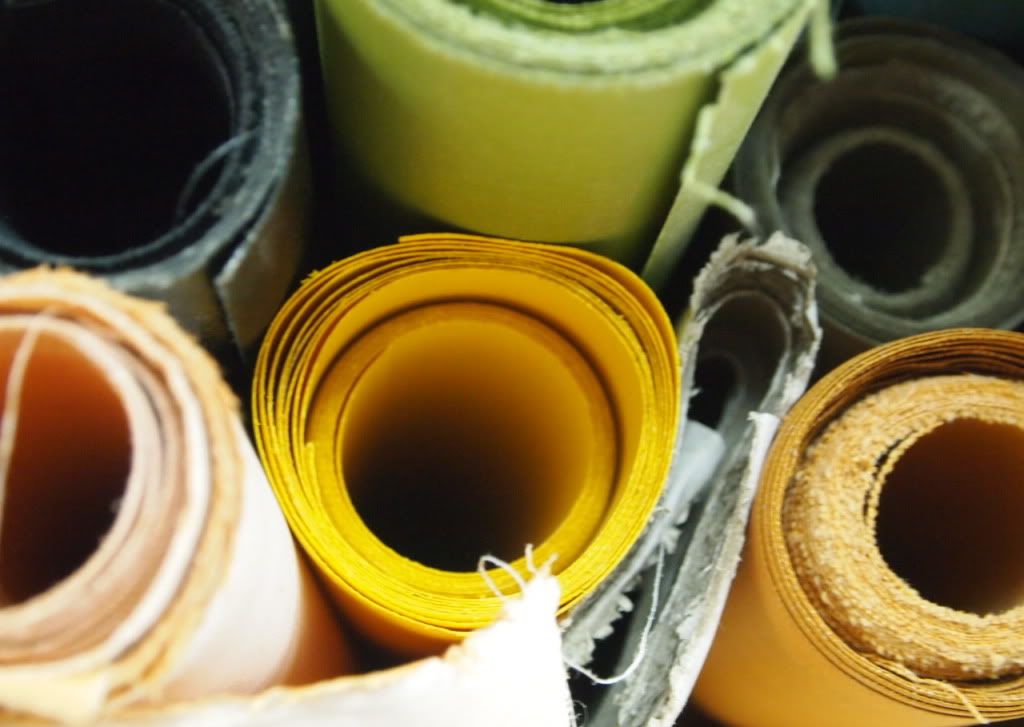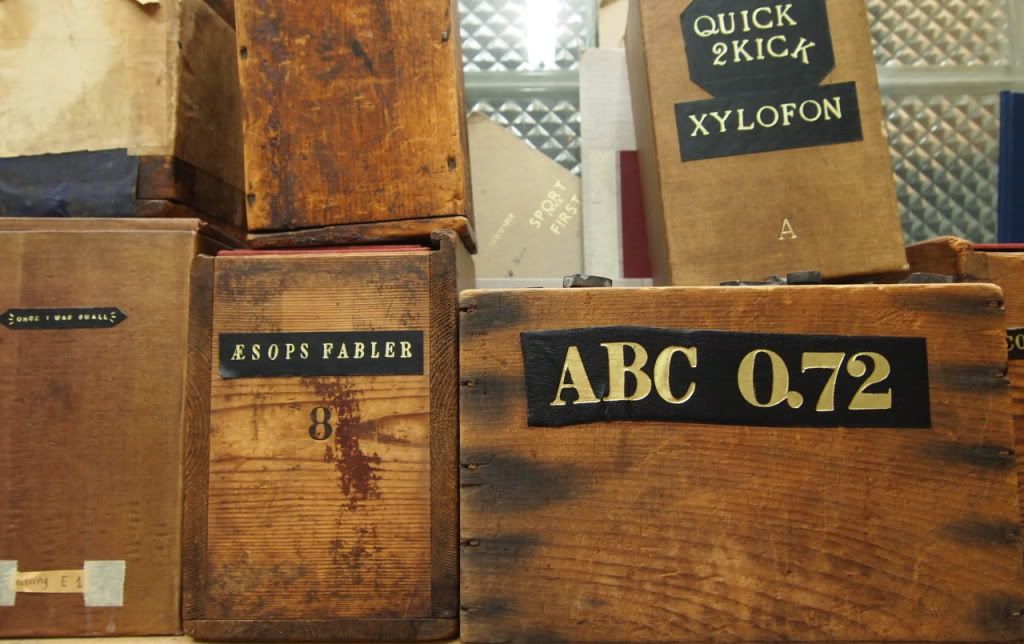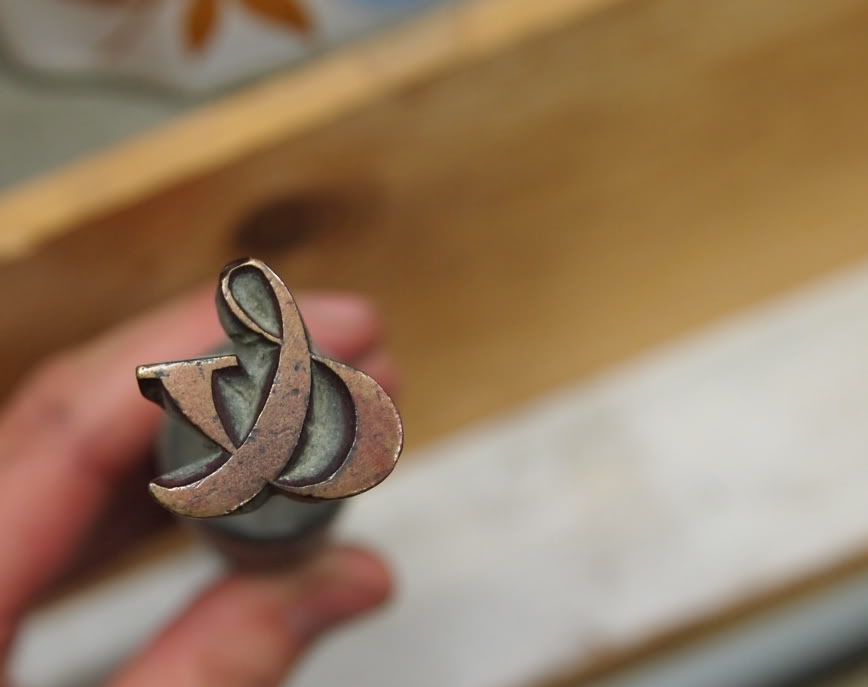 Ampersand. Good word.
Books getting all naked in a pile - phwoar.
I got to go through all the scraps of leather and book cloth and spent a long while making arrangements of the best colours, very inspiring.
A stonking tool for applying foiling and leaf to the spines of books, would you look at that shape.
Well there you go, I'm going to attempt to regulate my breathing and carry on with my day.