Well look at this very red and orange post. I was at Lewes bonfire night on Saturday and it was incredible. The town is split into societies, who all parade around before heading to their respective bonfire sites to light enormous pyres for various effigies and create bigger and bigger firework displays.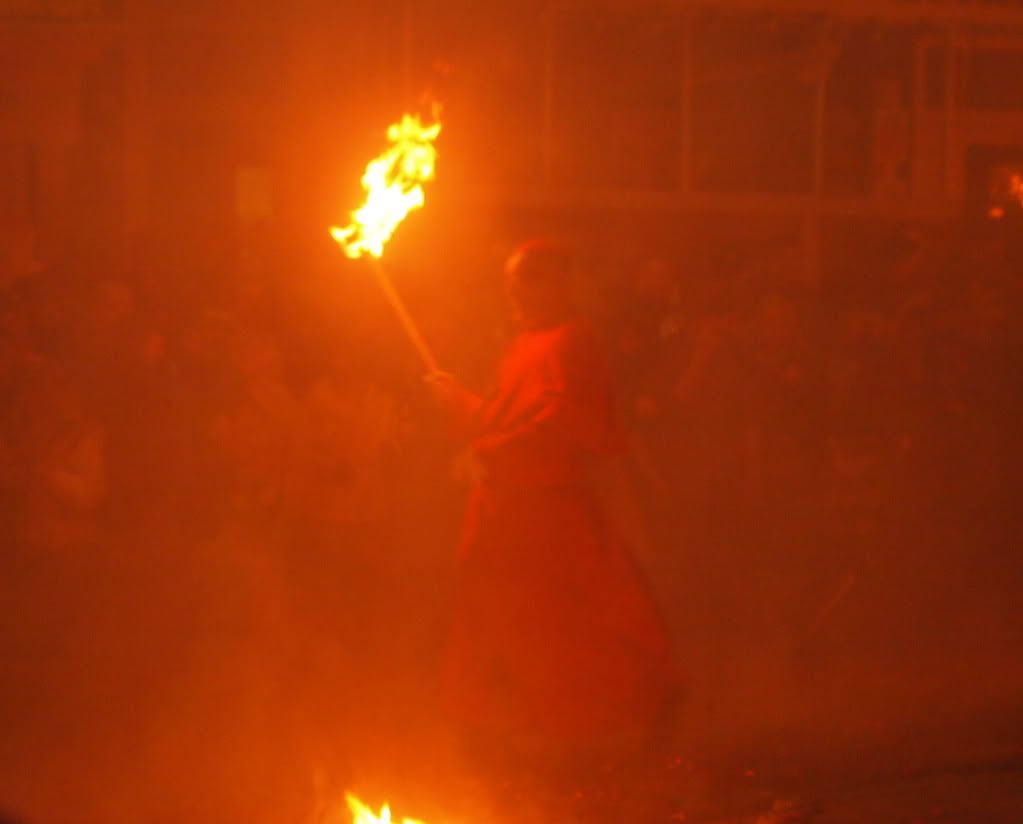 As a small person I naturally wiggled my way through the (enormous) crowd and got a place right at the front. It was good to be able to see everything but also pretty fucking awful. There are naughty people in the parade with little pouches full of 'eggs' I know them to be called this because I was snuggled amongst a group of locals who would shout 'eeeeggggggg!' when one landed nearby. Eggs are actually the tiniest most potent bangers you'll ever have chucked at your feet, when they go off they make your gut jump and your ears ring.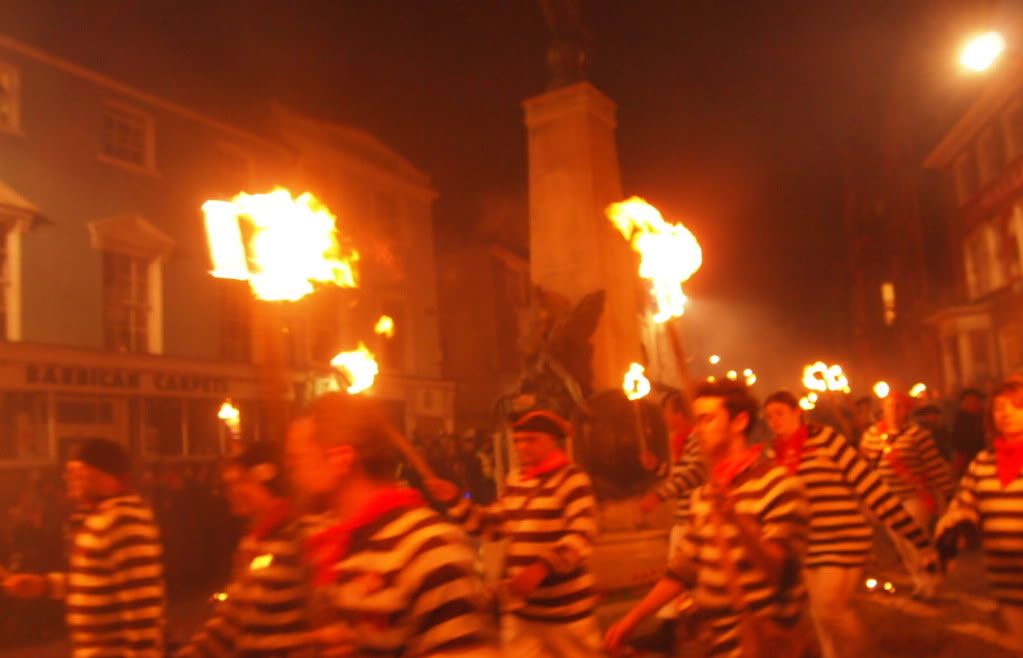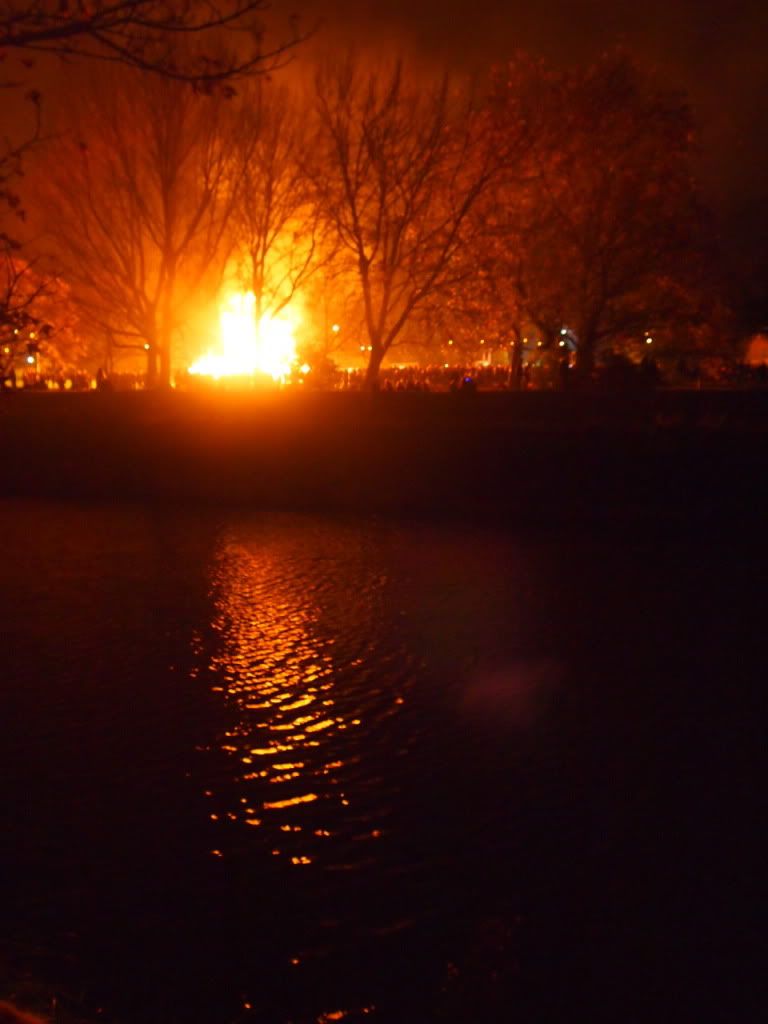 Everyone carries flaming torches. When the torches go out they get piled into these wheeled barrels and make increasingly bigger fires being dragged around.
The costumes are incredible, there seems to be no restrictions on what the various societies can dress as - they embrace all ages, races, creeds and periods of history. I absolutely adored it, it made me want to be a part of it, I'd whip up a mean costume.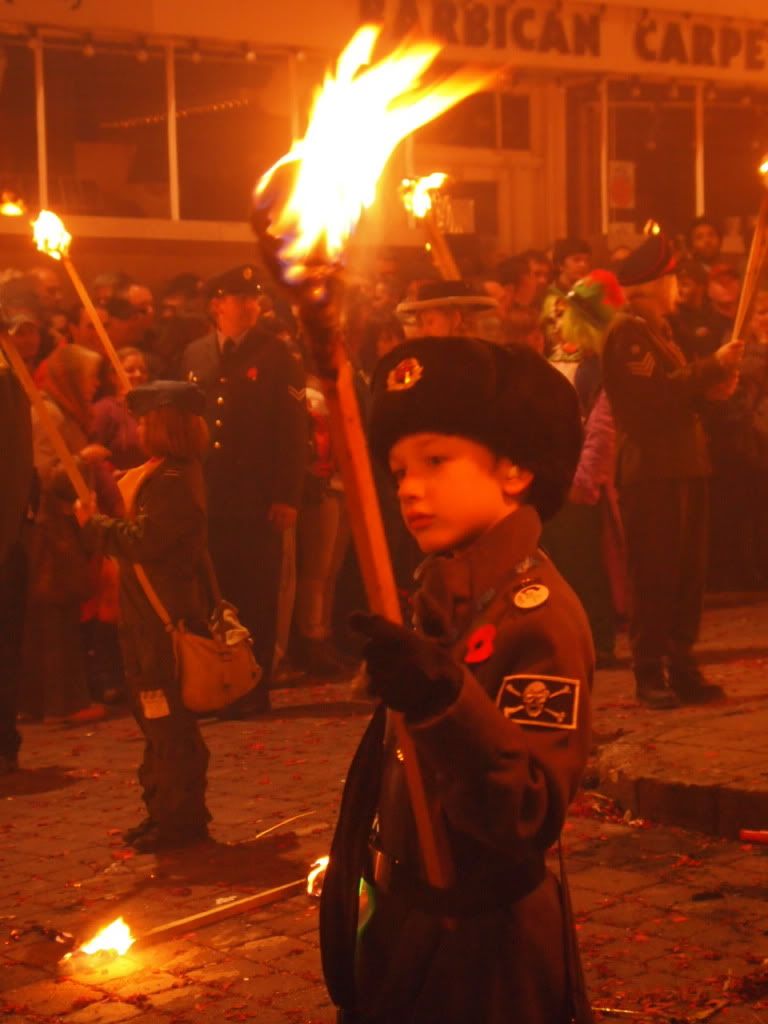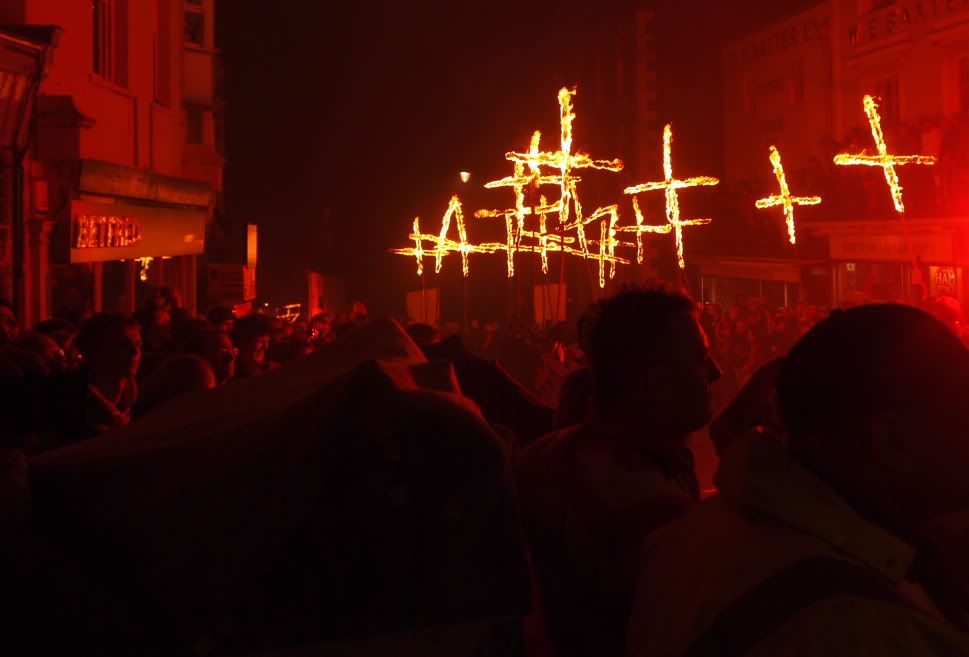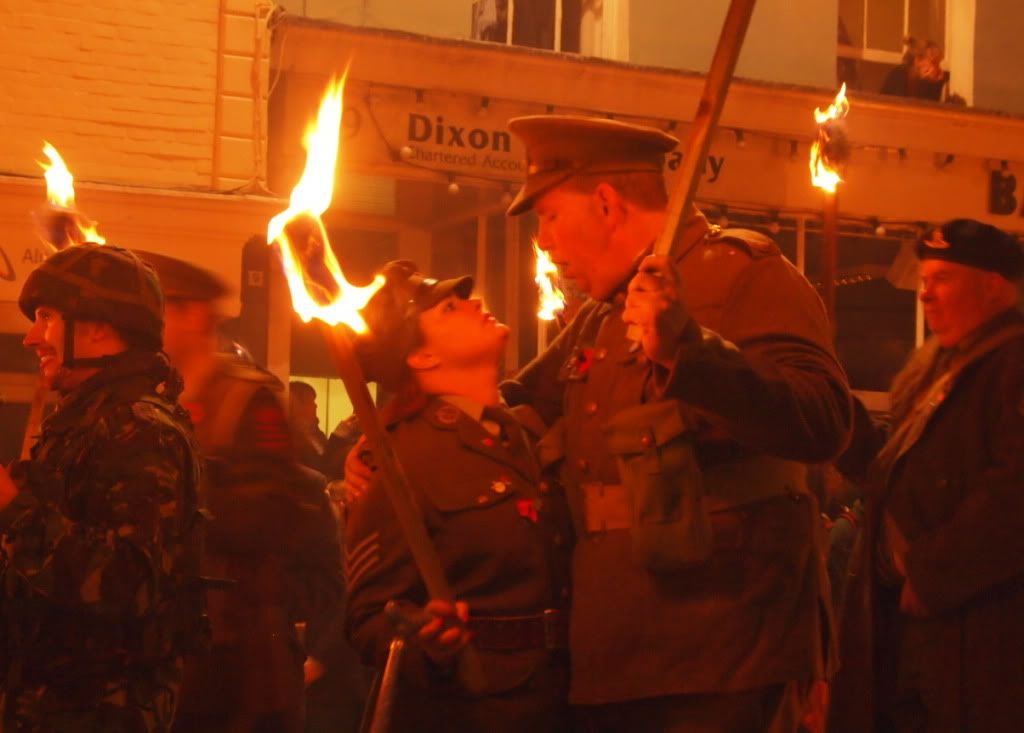 There were babies and toddlers in themed carriages being paraded around in the chaos, more and more of them were fast asleep as the night wore on, so sweet.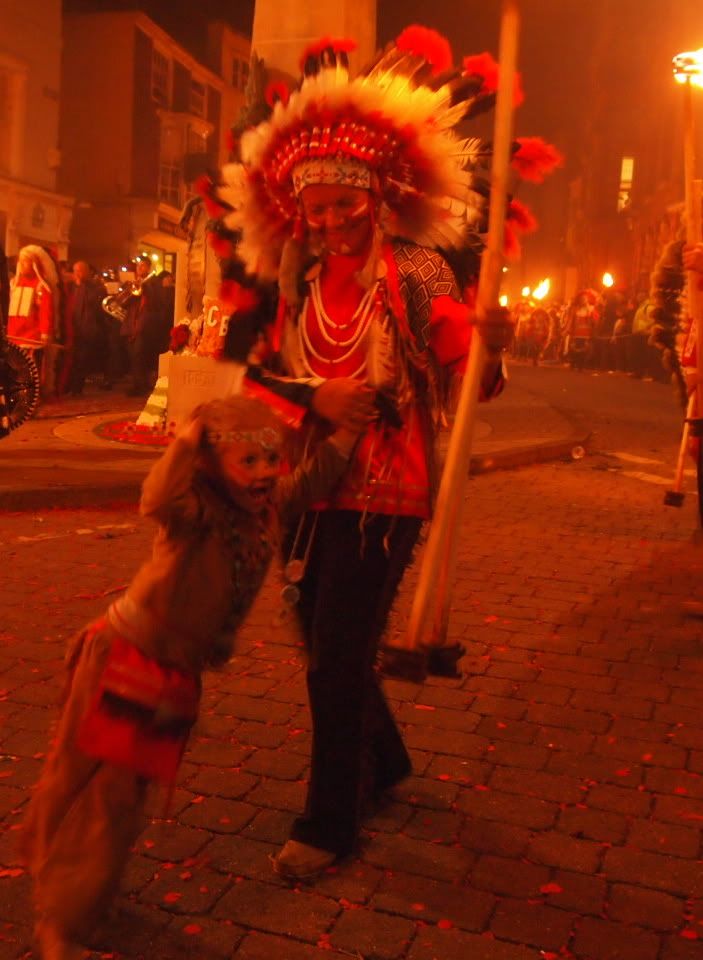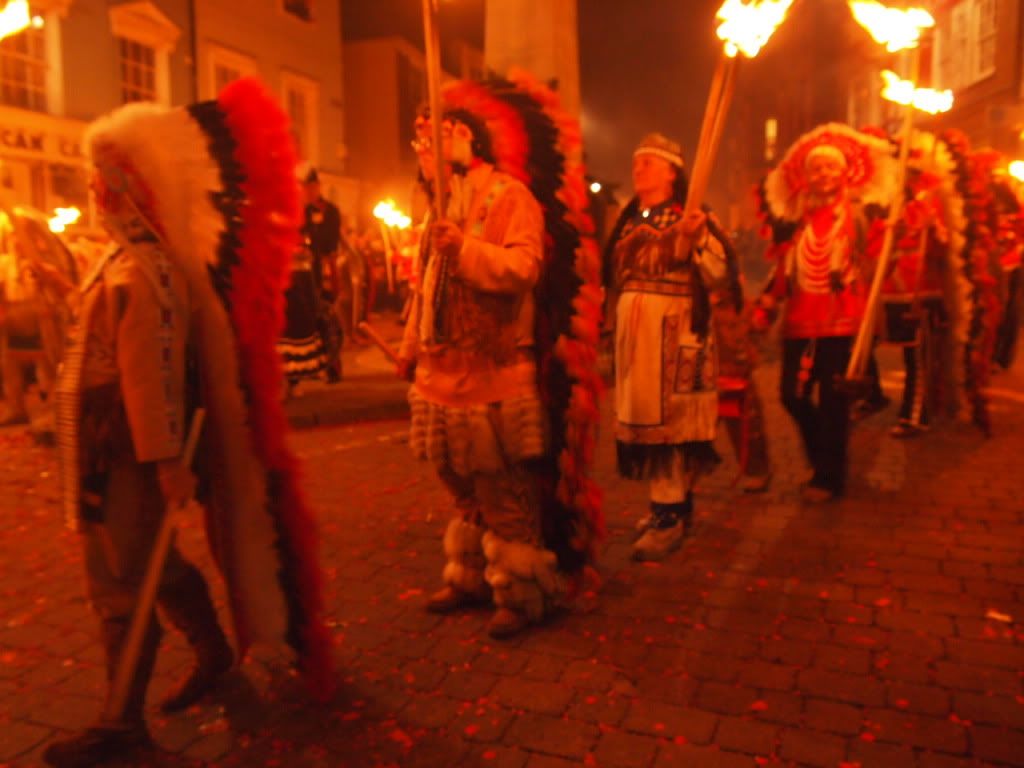 What a glorious evening, I went to bed with stinging eyes and confused ears in a haze of my own smoky smell just like you should on bonfire night. What a good feeling, the grown up version of that feeling you'd get aged nine after an evenings furious den-building and rollerskating right up until bed time.