For some years now my family have made these special satsuma lanterns at Christmas time. It's the perfect tradition for Christmas day - a little bit tricky (so insanely rewarding), very beautiful, sweet smelling and it also provides a little break from all the traditions that involve gorging on lard.
First you have to herd all the little satsumas together and single one out. You should use a knife to score around the middle of your chosen fruit - cutting through the skin but not cutting the fruit in half.
Then you need to carefully weedle the skin off the fruit without breaking it, you need to really teasle it at the top of the clementine where the stalk is because . . .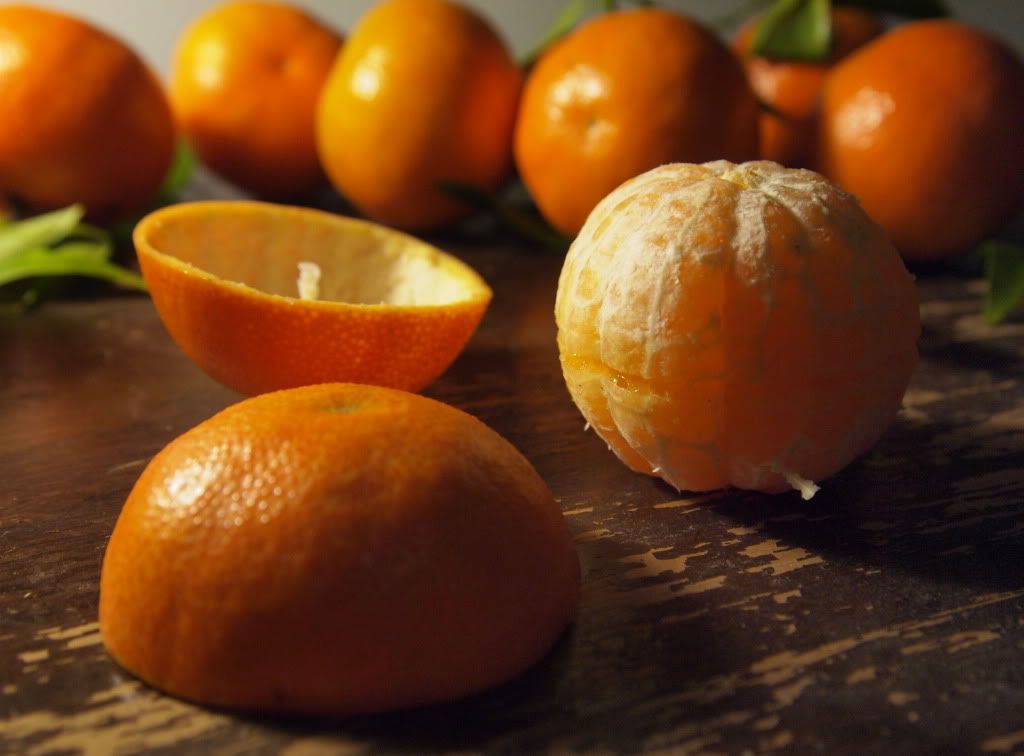 . . . you're aiming to preserve the little bit of pith that joins the segments - it will act as a wick. Bloomin ingenious.
Pour a little bit of oil into this half and set it aside to soak in. You can use any cooking oil, I like olive oil because it adds to the nice smell when you burn it.
Cut some holes into the top half, it's good to have a hole right at the very top to act like a small chimney.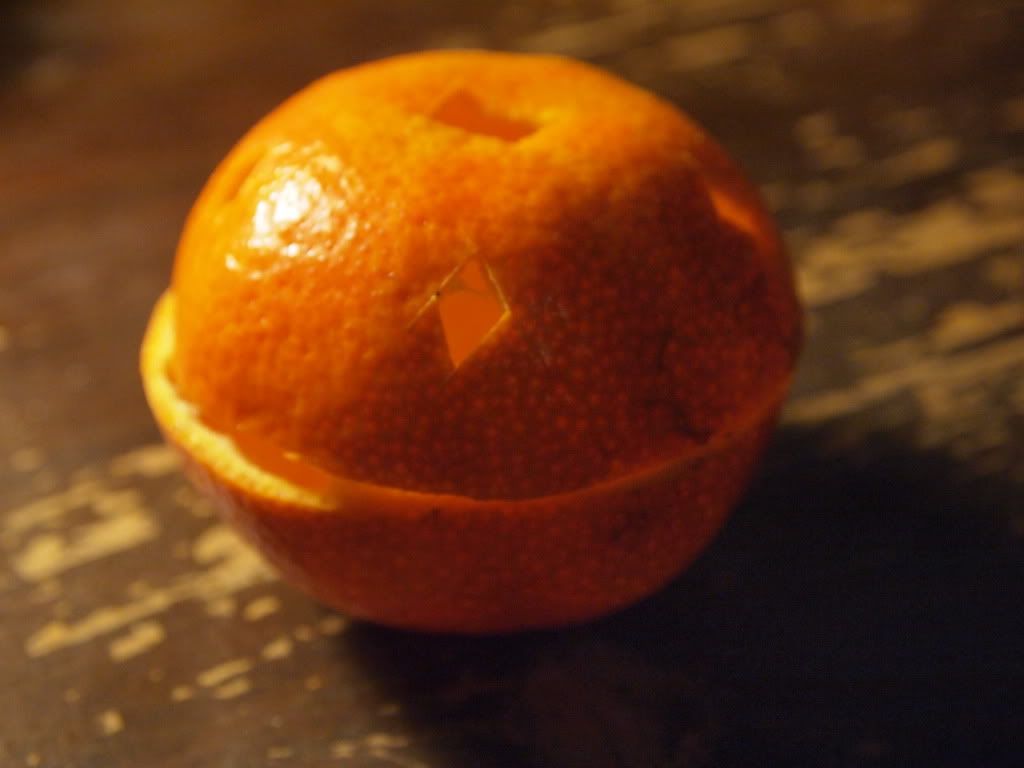 Then it's time to light the little beauty. This can be tricky, I find it's best to tilt the whole thing and get the flame under the wick.
And there you go! So beautiful! All the best colours and all the best smells.
Put them on a saucer for safety, and for reflecting the light, and for showing off your posh tea set. I don't have a posh tea set but something with a little lustre would be stonking.
They'll burn for much longer than you'd imagine and make the place look and smell almost too festive.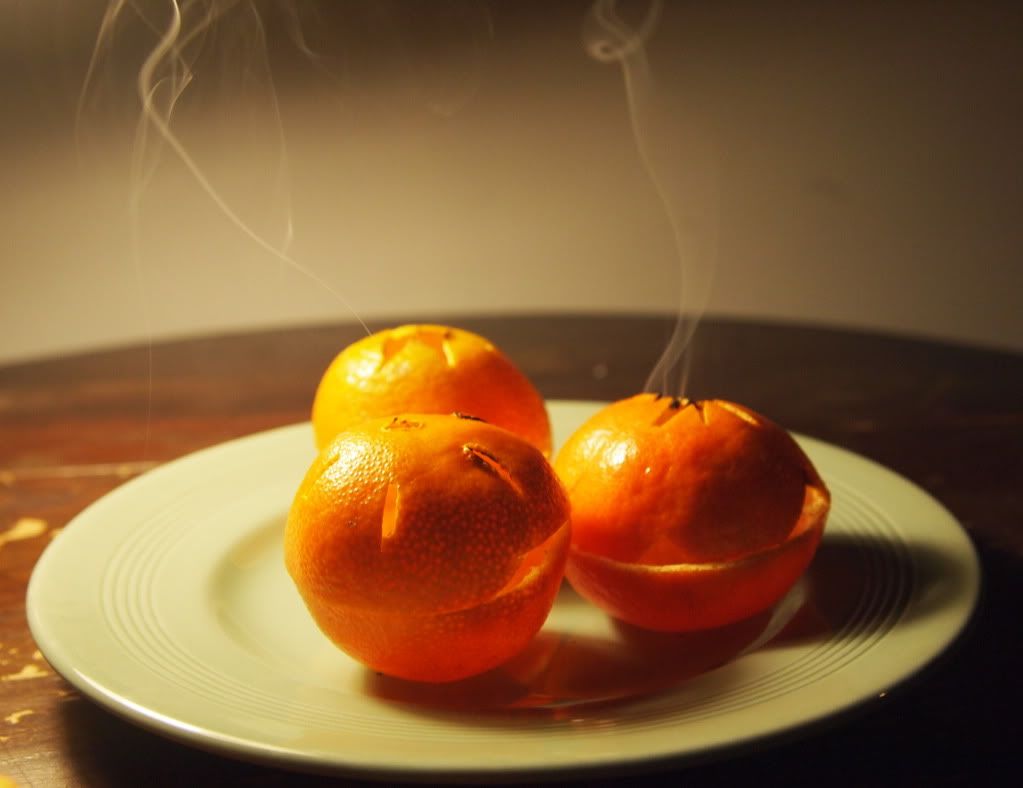 There you have it, I hope you try it out. Send me a picture if you do, I'd love to see any successes, any beautifully illuminated saucers. It's a nice thing to do together before you slip into a coma in front of the telly.