In the summer I bought these things and I didn't show you so here they are: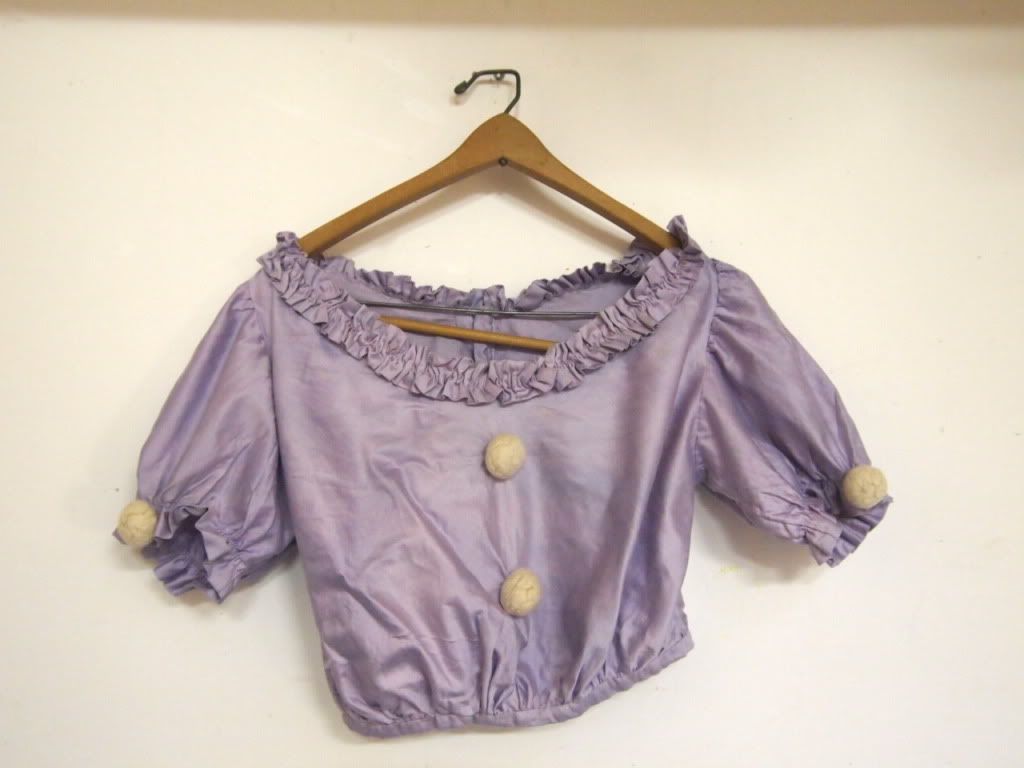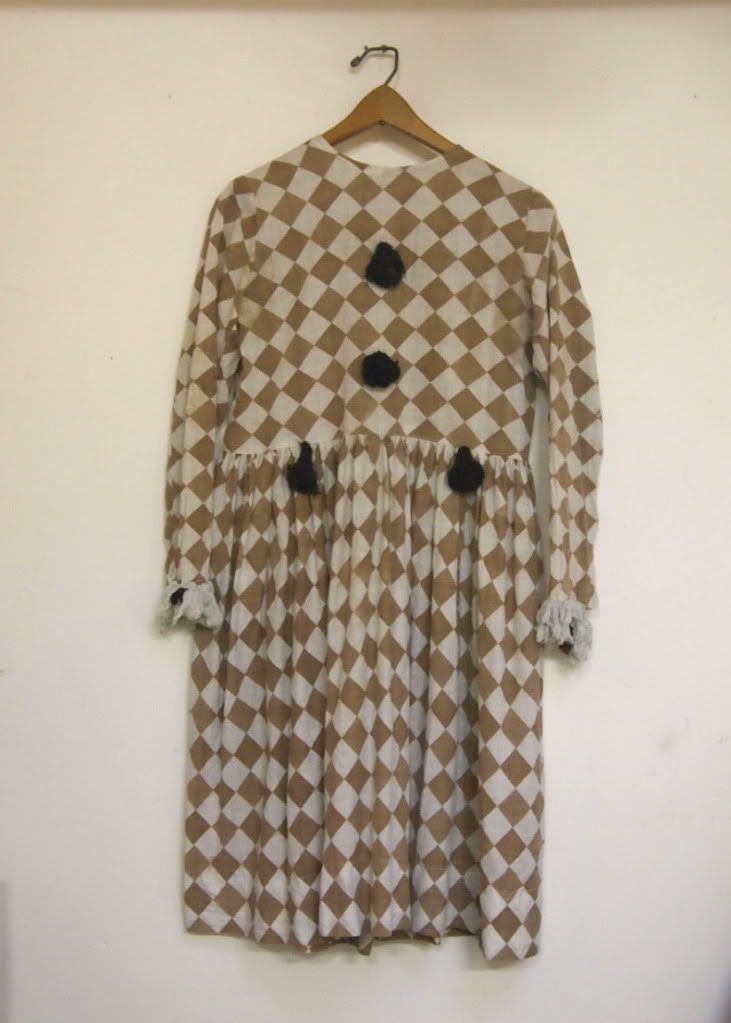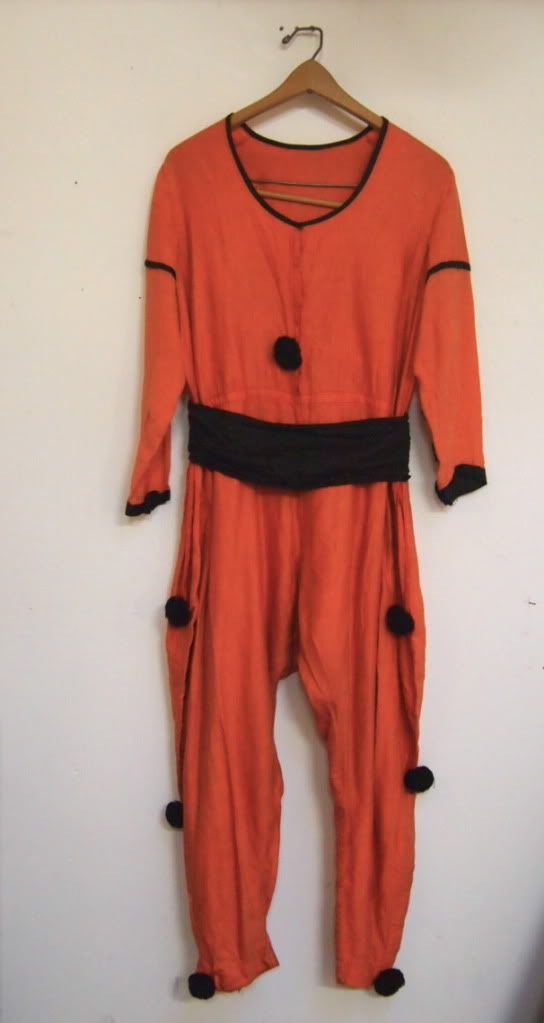 Aren't they incredible? Party outfits from the thirties or forties I reckon, though maybe twenties wouldn't be too much of a stretch. I think they're perfect, I'd just hang them on the wall if I had a wall. I love the diamond pattern and the colours and of course the
pom-poms
.
And here are some pictures of Faye and I being all idyllic-like in them.
A nice cup of tea in the wendy house . . .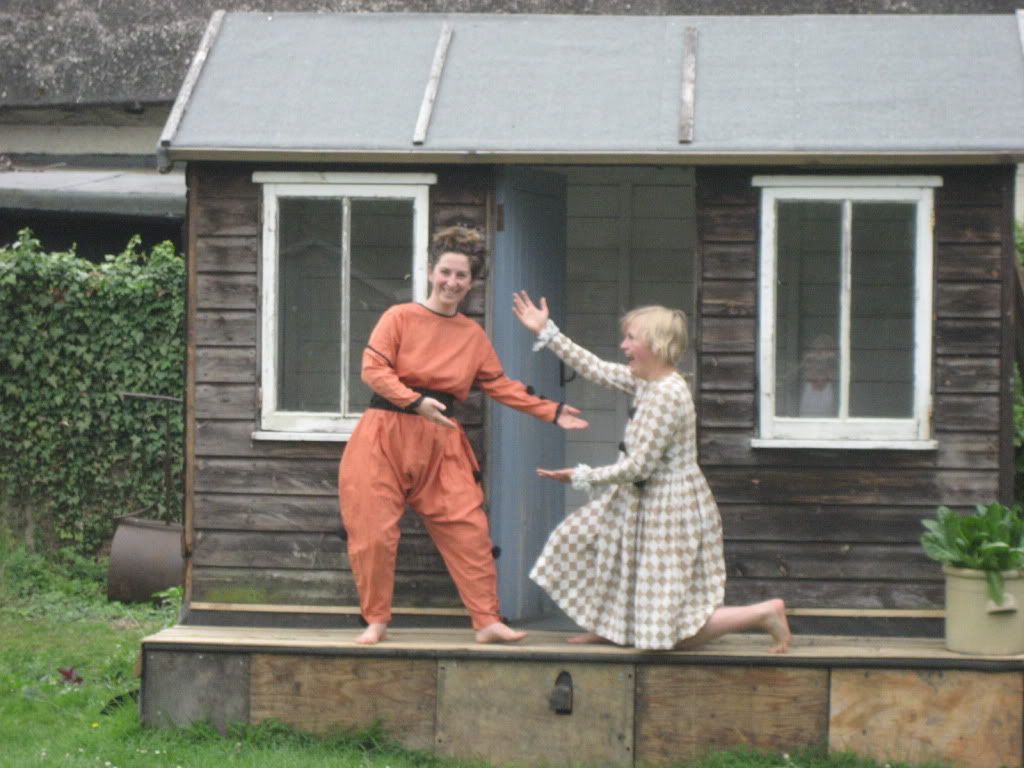 then a quick circus performance . . . gosh life's tough. Do you remember those days when you could walk barefoot outside? They seem so distant now but they were good.