Hello all,
Merry Christmas and that. I hope it's going well - I'm sending this scabby Christmas angel to look over you.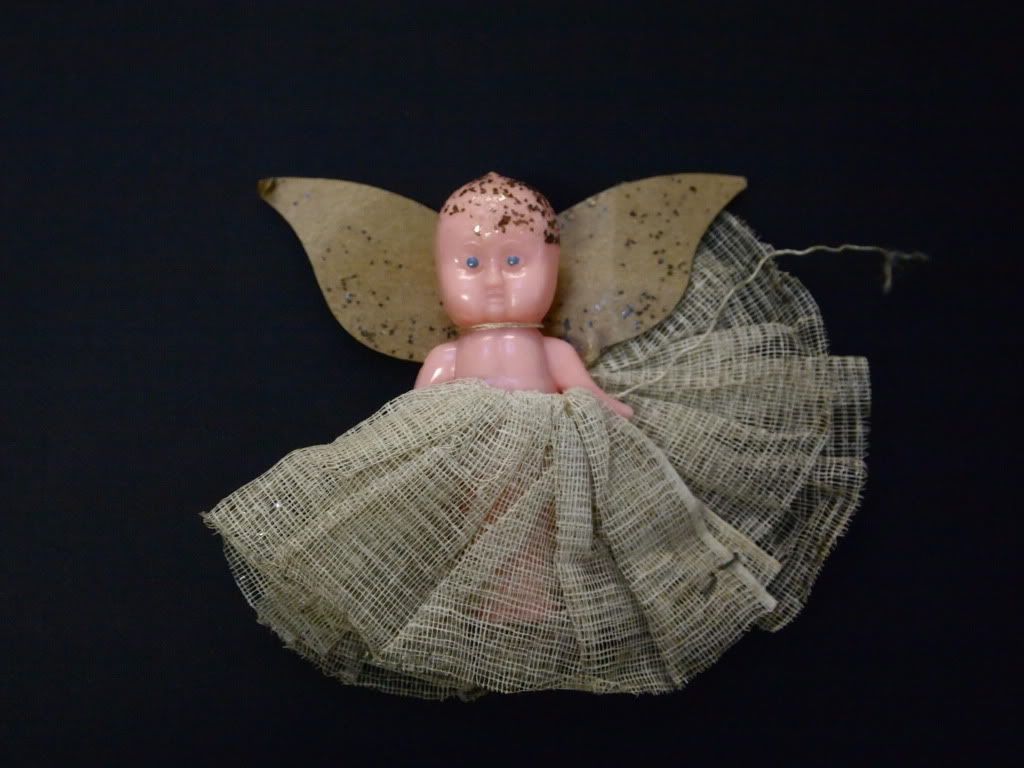 My Christmas has been splendid: I went to the pub on Christmas Eve and saw people from school, George very accurately pointed out that most of them were dressed like Jeremy Clarkson, what fun. Apart from one chap I know from way back who had a blonde bob, a touch of eyeliner and tight fit skinny leather trousers with zips on that seemed to be at one with his pointy black leather shoes - like bondage style waders. He also had headphones around his neck, in case things got a bit boring I guess, I like to think he had a bit of Miss Marple downloaded to listen to on his way home but I doubt it.
Then we went to Midnight Mass which was actually wonderful, not even very boring. I really appreciated the gentleness of it. This year I've been going to the Buddhist centre a bit and learning about Buddhism, I think that's helped me to look at faiths differently, more kindly. We all want the same thing really.
Then today it's been relaxing with tea and food, a little sitting in the garden, some present wrapping and some present unwrapping, it's my first day off in a little while. We also watched '
The Man Who Planted Trees
' which I think you should watch too, it's a thing of beauty.
That's all. Keep up the good work.