I've been buying from a friend who's a real old school antiquey. He always has a mystery item or two for me - he'll ask 'What's this then?' - this time it was 'It's a tool for opening veins: to let blood' and last time it was 'It's a walking stick made from a bull's penis'. Ah joy. This time I bought some wonderful things from him, here are my two favourites that I think i shall keep.
This first one is made of a seed.
And when you open it up . . .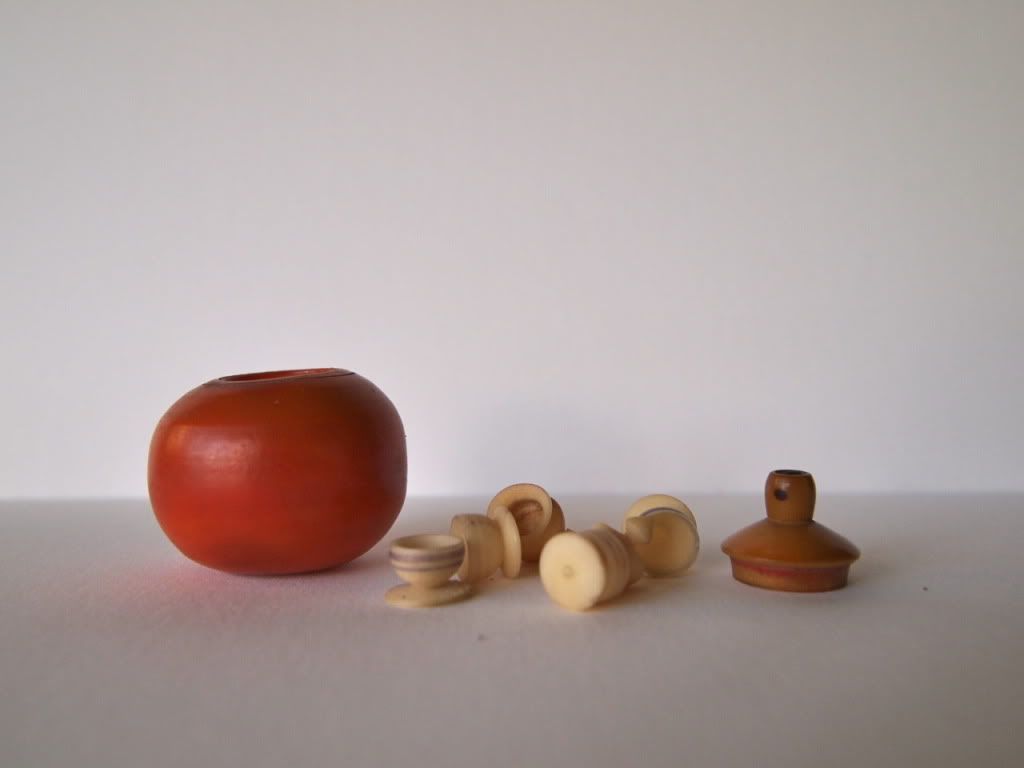 you find the insides have been carved into . . .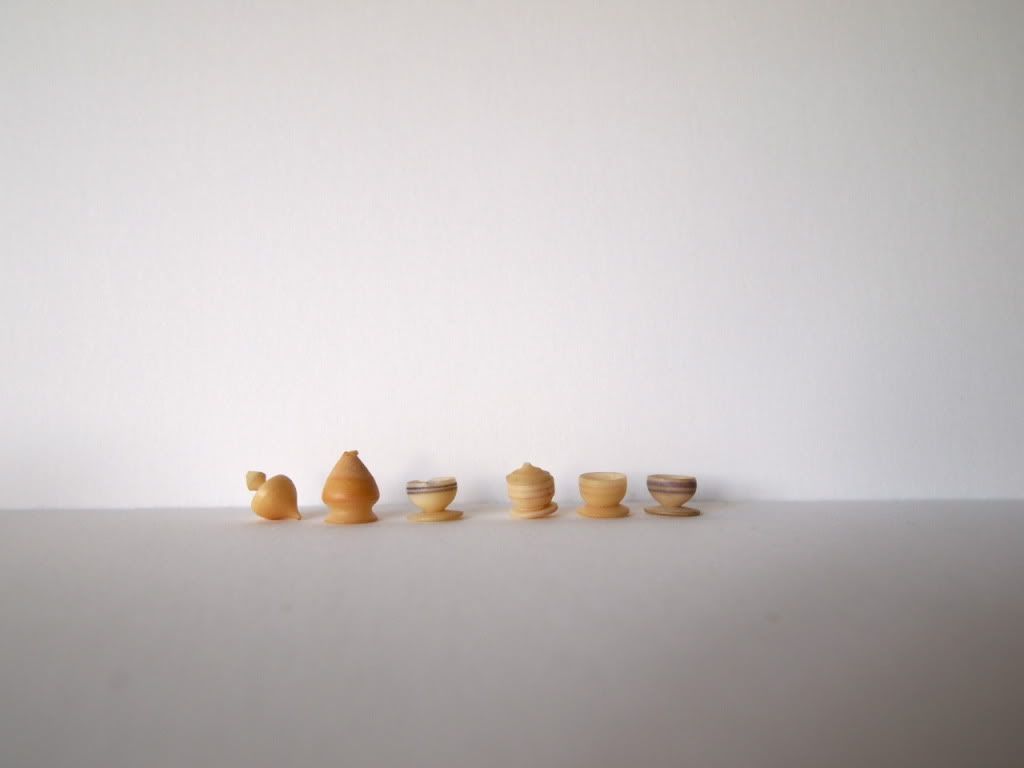 Lots of tiny little pots and a kind of spinning top. So sweet, I adore them.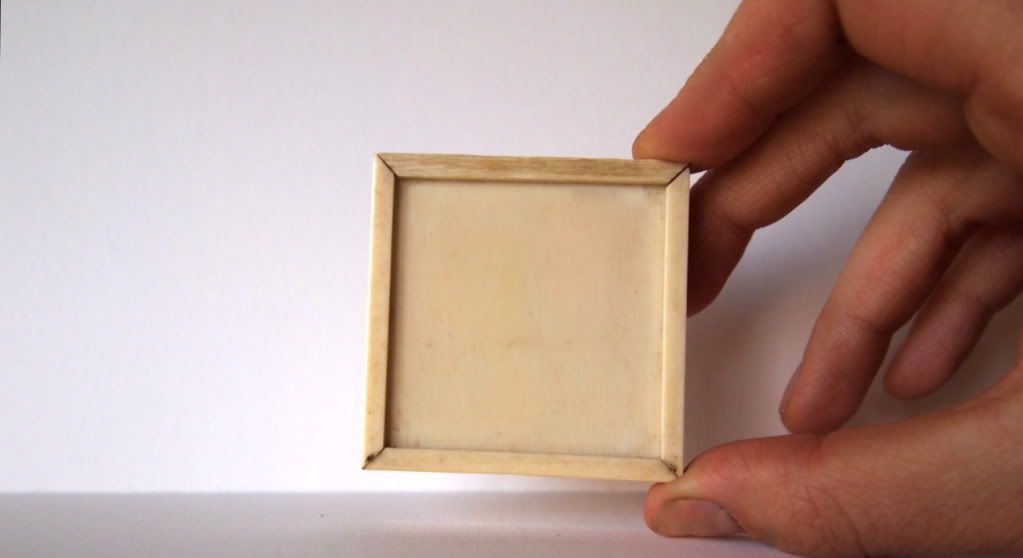 The second one is a tiny chinese box.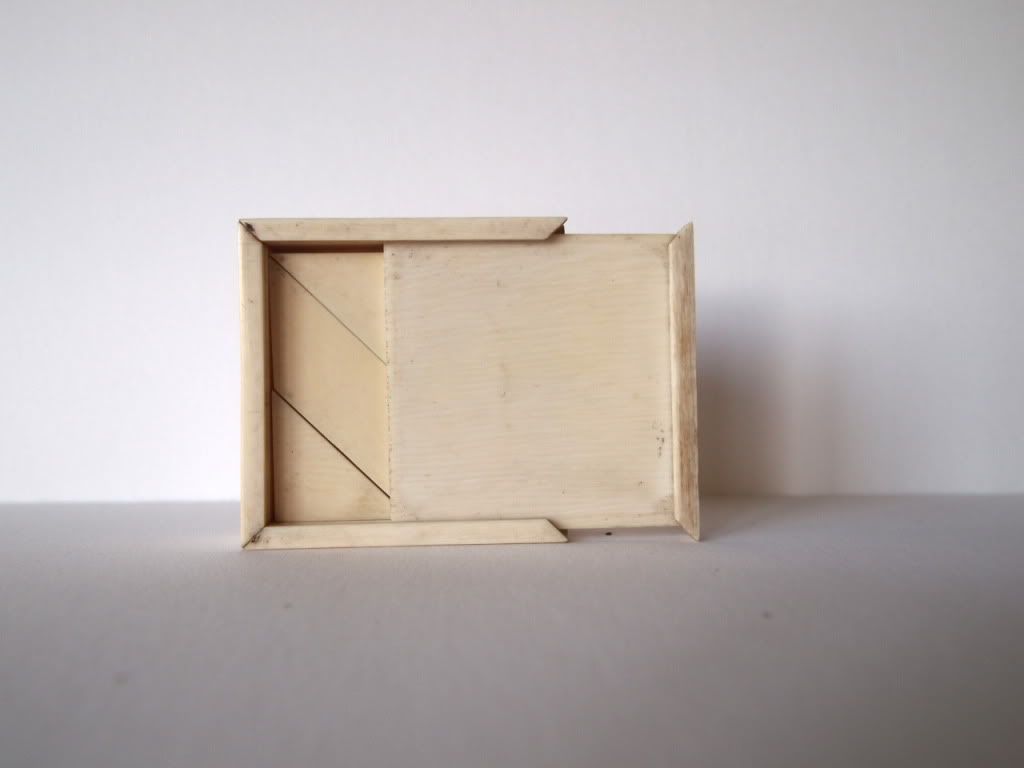 Neatly packed with . . .
Tangram pieces.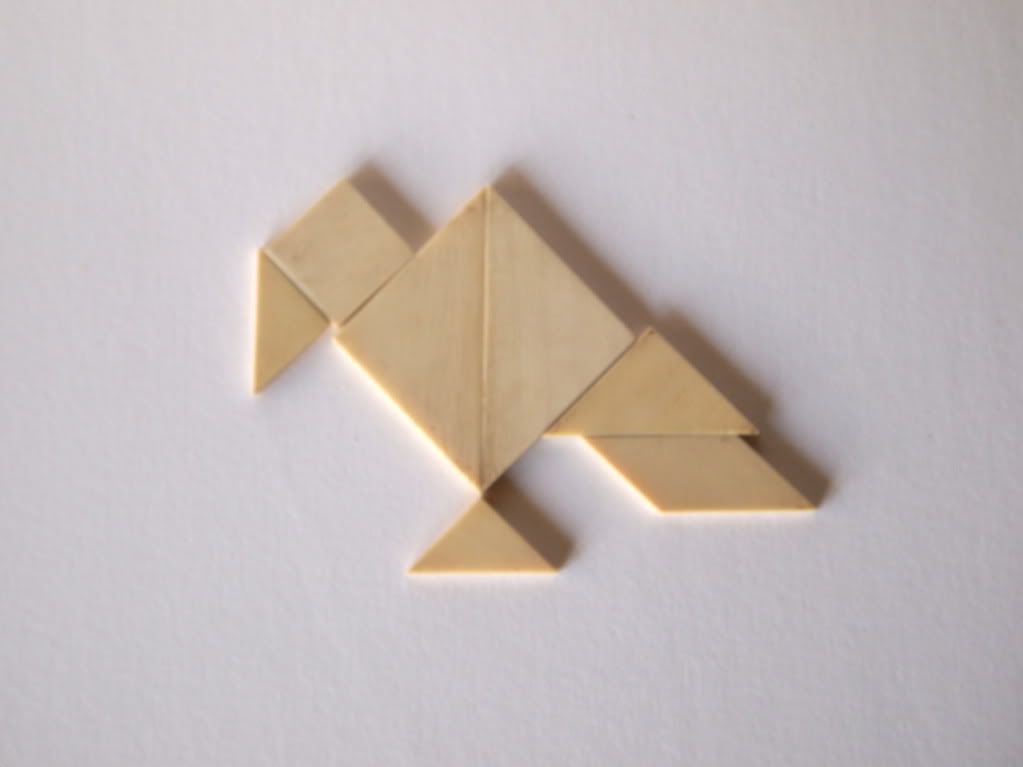 Tangram is an ancient chinese puzzle that involves making various different shapes from the same seven pieces. There are images that you can try to work out how to make which can be really difficult. Just making a square from all of them is fiendishly tricky.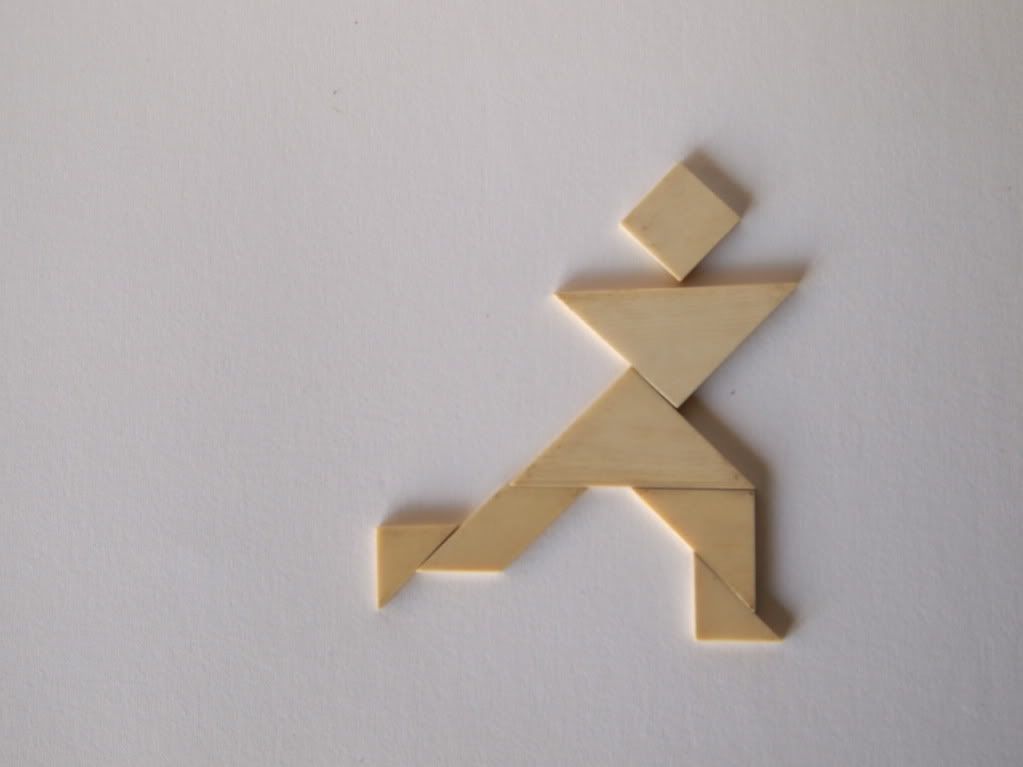 It's also often used as a creative tool, that artists might play with to create shapes. You can make some shapes and images that are really dynamic and beautiful.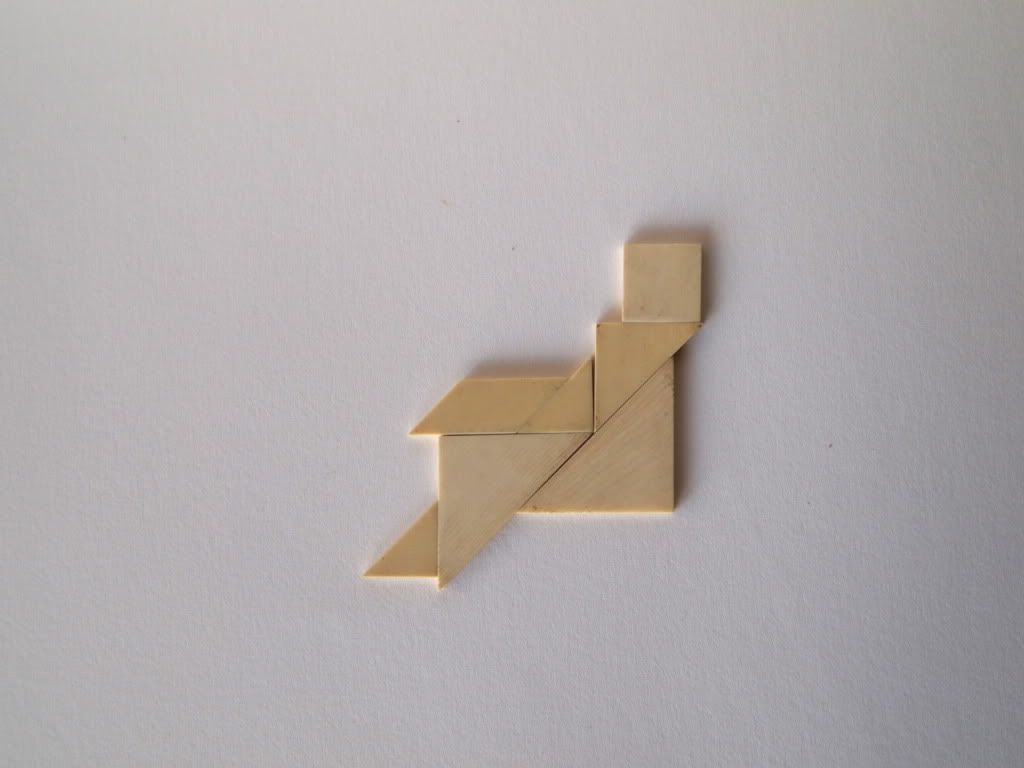 But at present I'm just making obscure blobs - I call this one 'Obese man sitting in a bucket seat (seat not included)' Can you see it?