A very fine coral necklace. Let it be said that I would never buy coral new and I probably shouldn't even buy the old stuff even, I'm just a sucker for the colour and this shape is stonking - kind of deco and triumphant. The black marks are from rolling up ink, my table is garnering quite a patina now.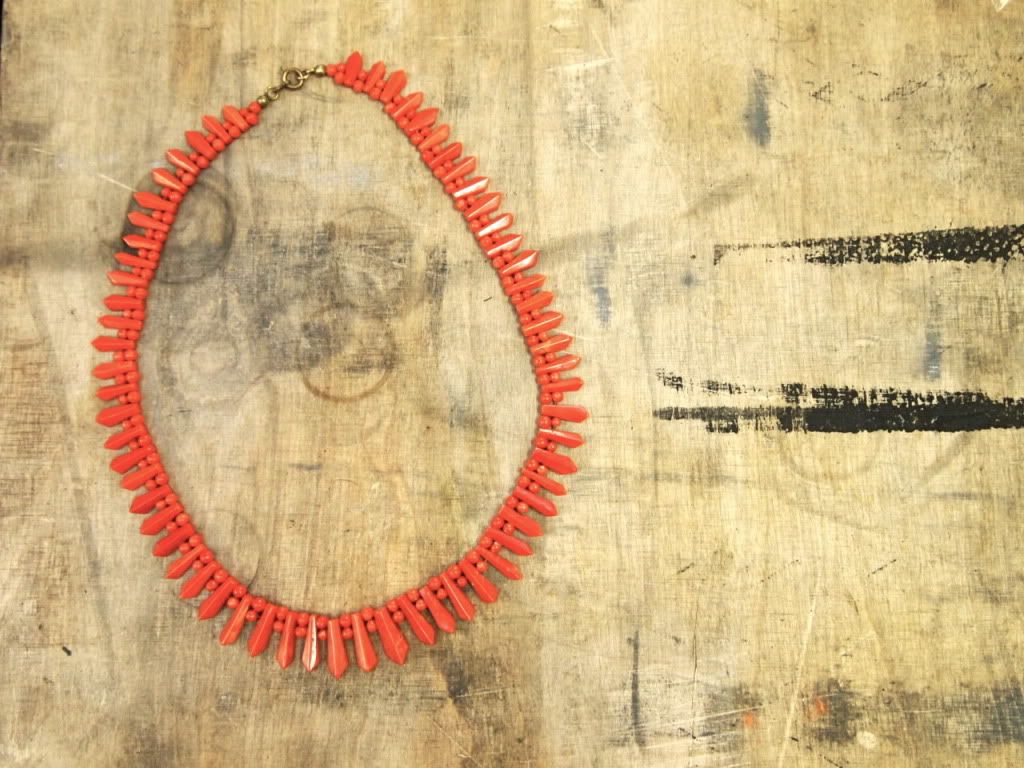 The best soap dish in all the land.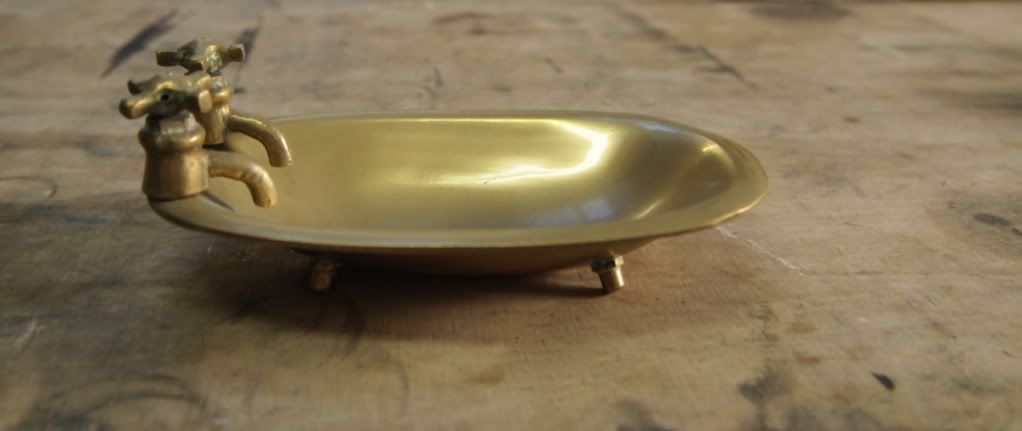 And a bandage with instructions for tying printed on it.
And it came with a small booklet of even more ways of tying. I could easily see some of these looks gracing next years catwalk - the hotpants at bottom right are Jean Paul Gaultier I believe.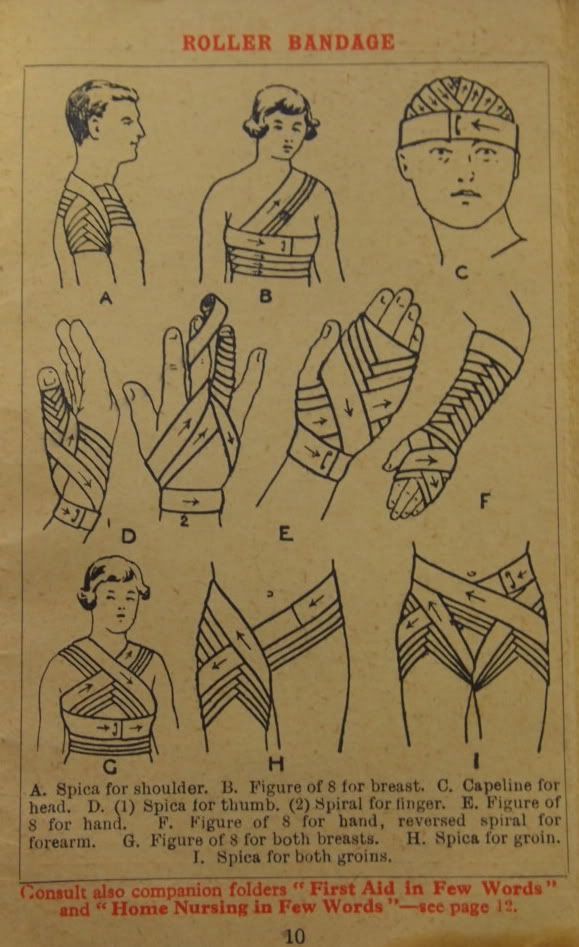 A nice blue enamel brooch.
This pattern is from the top of a little smushed box, the colours are my wonderful.
And the best buy of the week . . . this special collection of very rare bath plugs. It's funny the things you end up with when you dig around in sheds.