This week I have a desk again, it is nice! Here are some things I have on it to keep me happy - a wire wiggle, from the Christmas wreaths I made, and photos of my granny.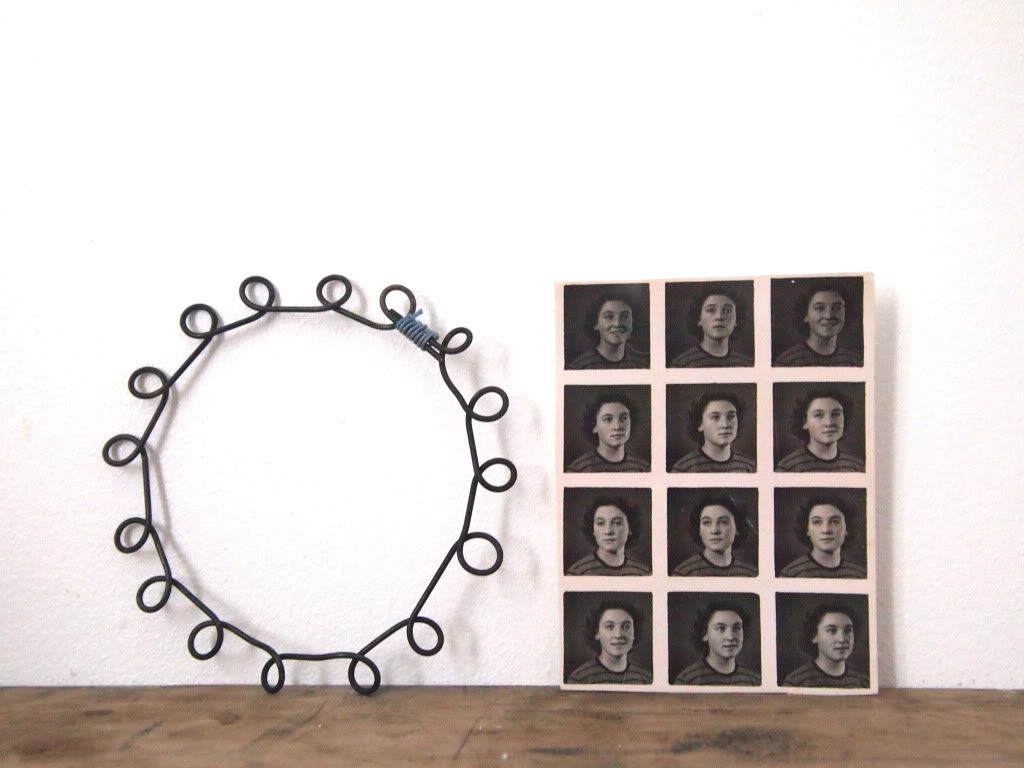 Also, a piece of purple sprouting that had started flowering, I got it at the grocers - it's pretty conclusive evidence that their stock is old but I wanted it so I bought it.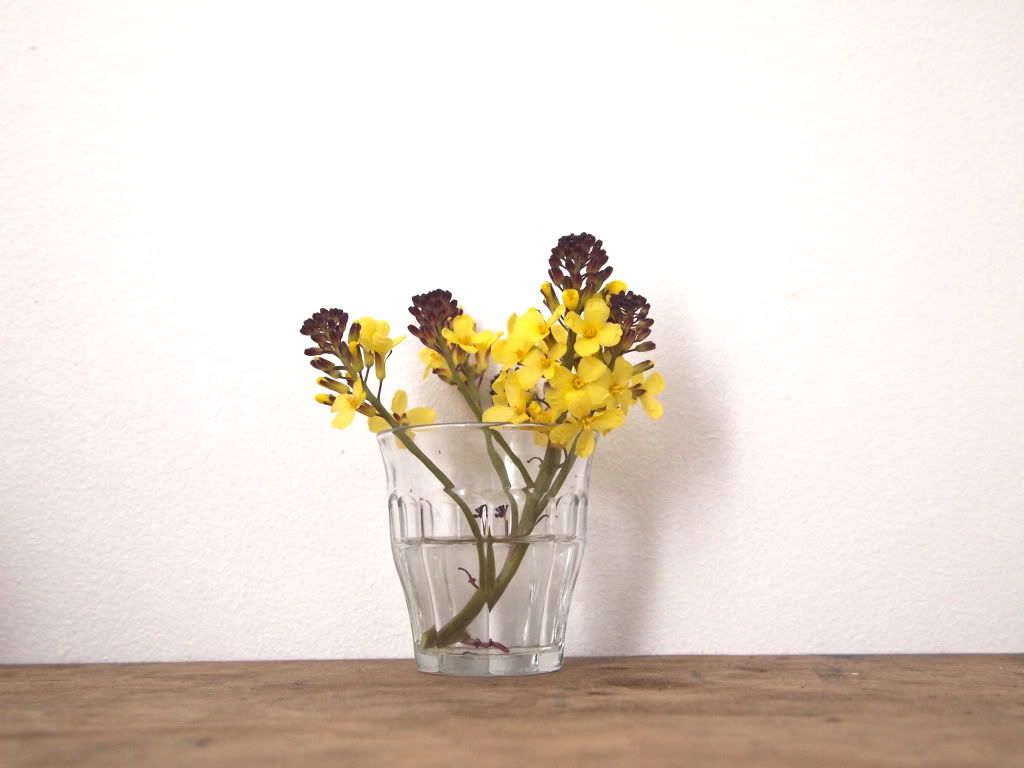 This week Paul was wearing a jacket that had a gusset fitted to it, this photo doesn't best show it but the photos I have that do are pretty indecent.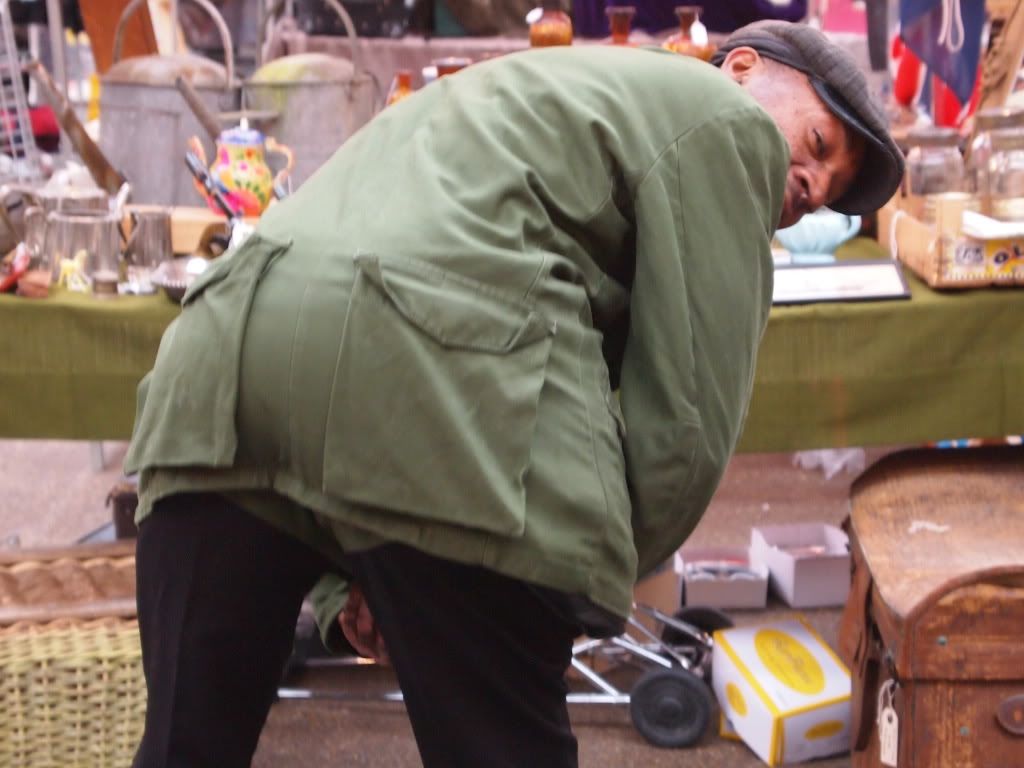 I finally own a purse by
Jill
. She's a splendid regular at the market and very generous, I recently visited her studio and she taught me a lot about how to be a clever sausage in the world of making things.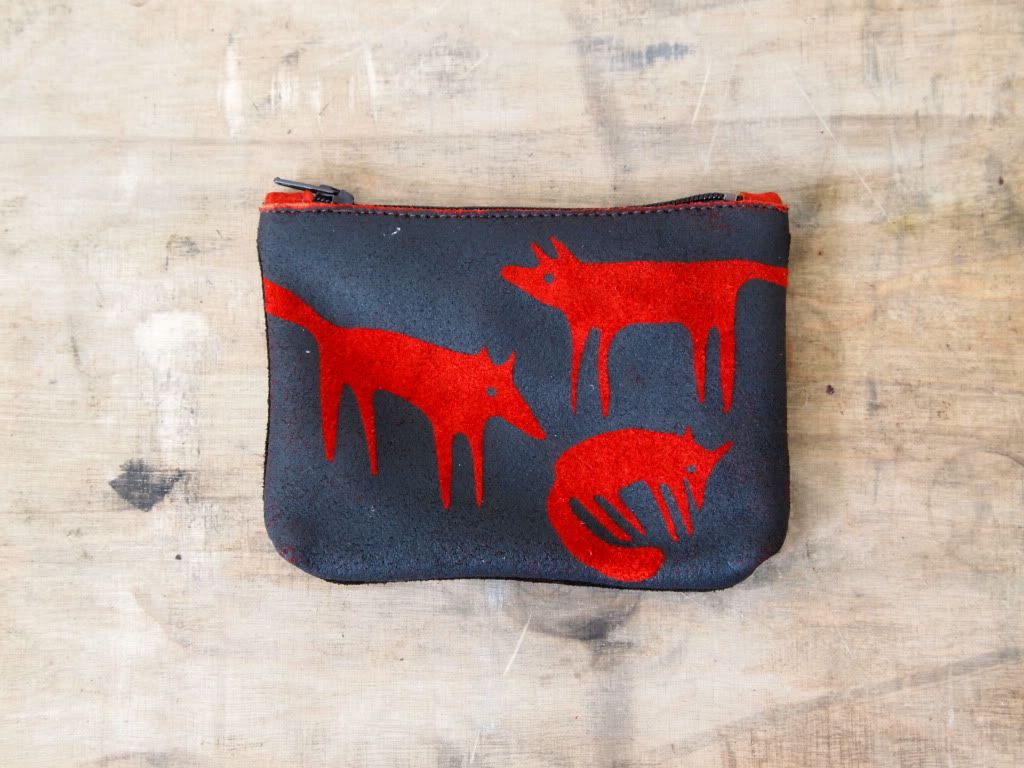 The sun shone a little.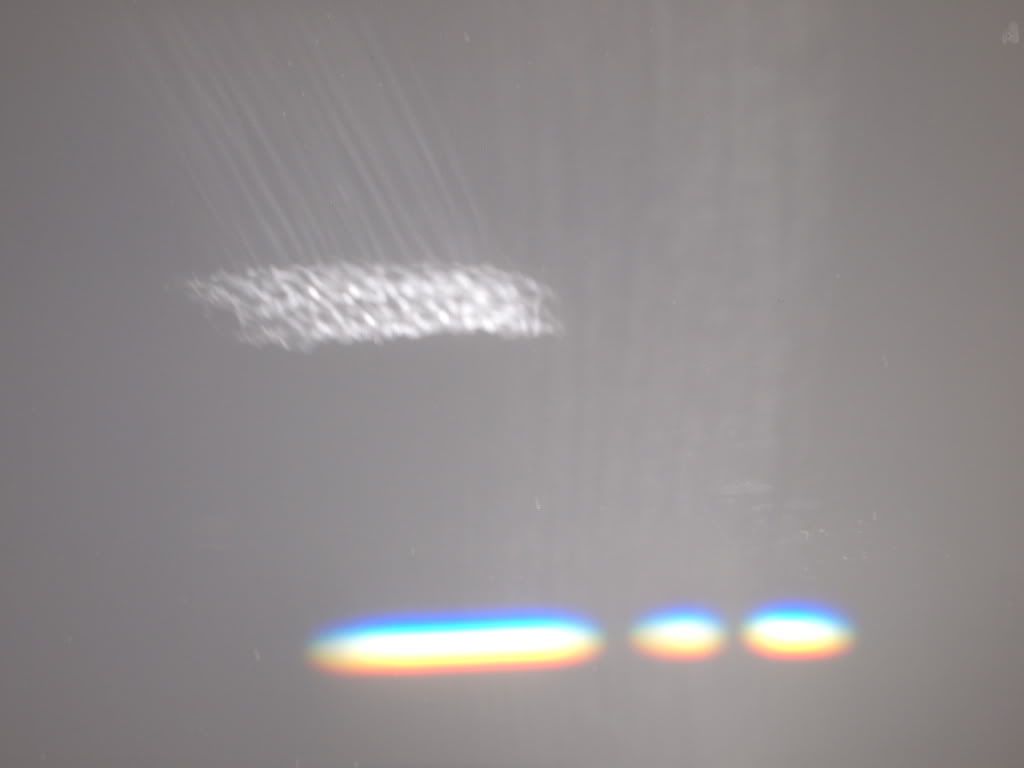 I met a new dog and took her for a walk.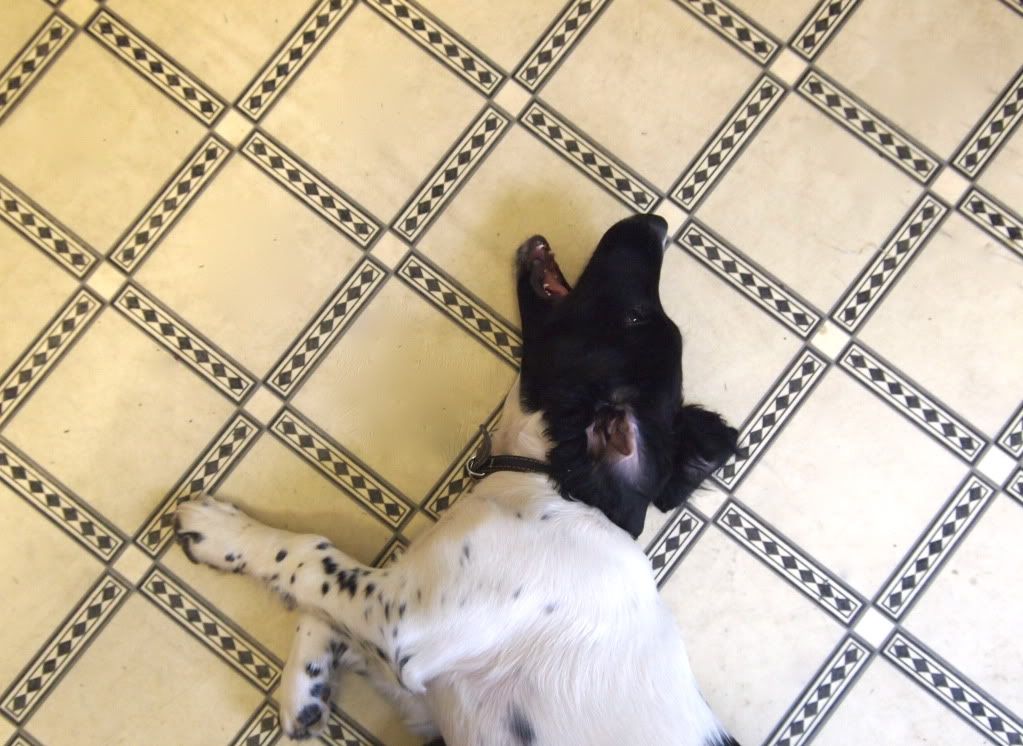 And this weekend we went to Essex for a little holiday.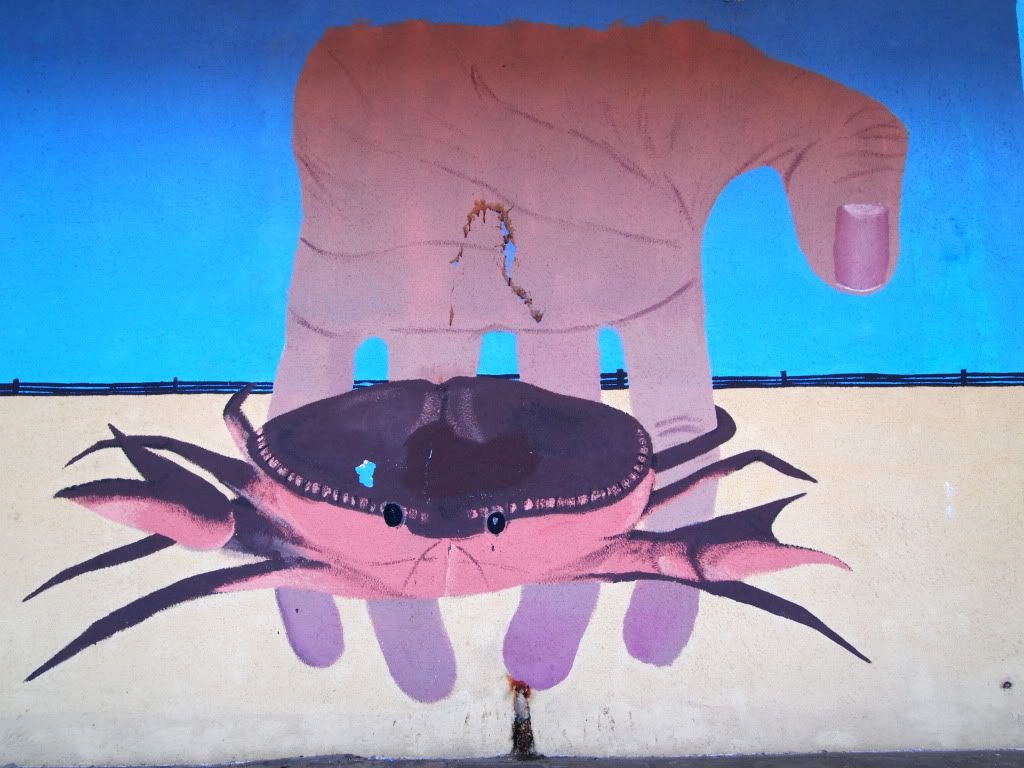 To Walton-on-the-Naze, a grimy seaside town that is incredibly dead - I can't think why with such charming murals as this one.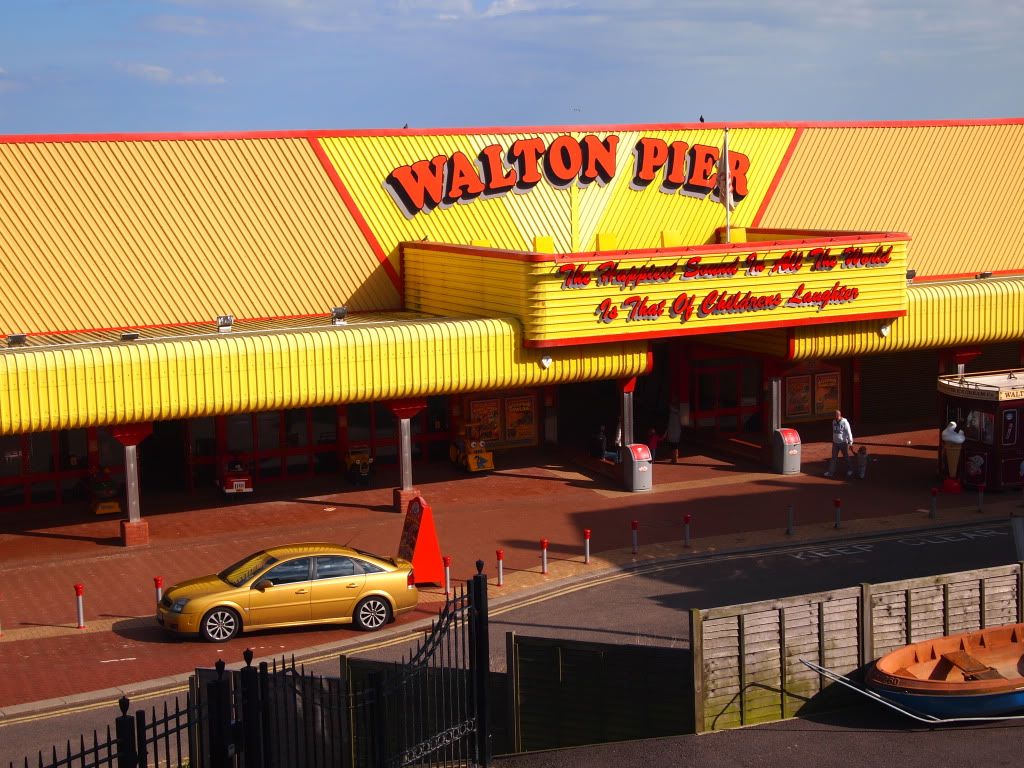 We walked about and had a play on the pier. I love a good pier, and by 'a good pier' I really mean 'a bad pier' because they are the best sort. This one suited me real good.
I had a go in a very old robot machine (just managed to squidge in) that moved a little bit and made noises when you pressed buttons. Top fun.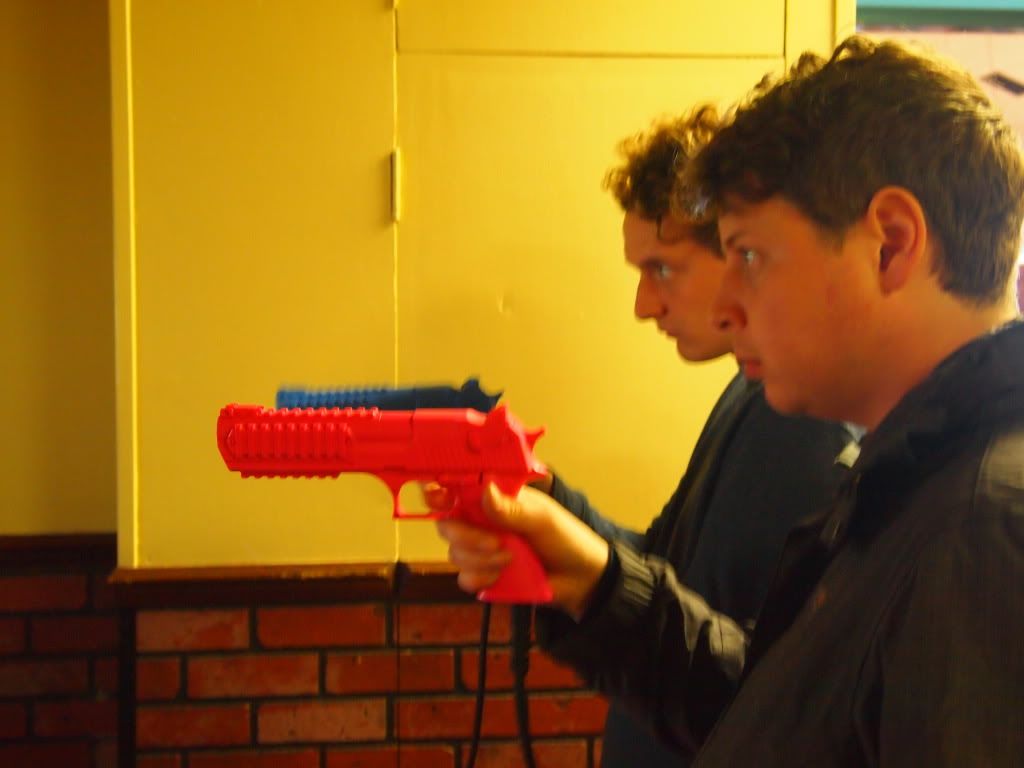 And Jack and Dave shot some zombies, my heroes! This is my favourite photo ever.
Essex is a funny place, there are a lot of stereotypes - those of you not from the U.K. can see for yourself
here
some of the customs and rituals of this particular British county. Dave told me it's also infamous for dog fights - proper nasty. But the only dogs I saw were tiny little yappy things, handbag dogs, they were everywhere! Even the owner of the campsite we stayed at, a man of sixty or so with a gold earring and tattoos, had two chihuahuas. Maybe he was training them up for a local dog fight - the featherweight division.
I like Essex in general, it's a beautiful place and doesn't feel pretentious. Going to a pub there can make one feel like a slob though - everyone seems so well turned out, everything's ironed and everyone's hair is always styled. It's pretty exhausting.
Essex folk know how to do a car boot sale mind, I bought loads of stuff. But that's another blog post all together . . .