So after stumbling around flea markets in the pouring rain, and in inappropriate footwear, I'm home and ready to share the best spoils with you.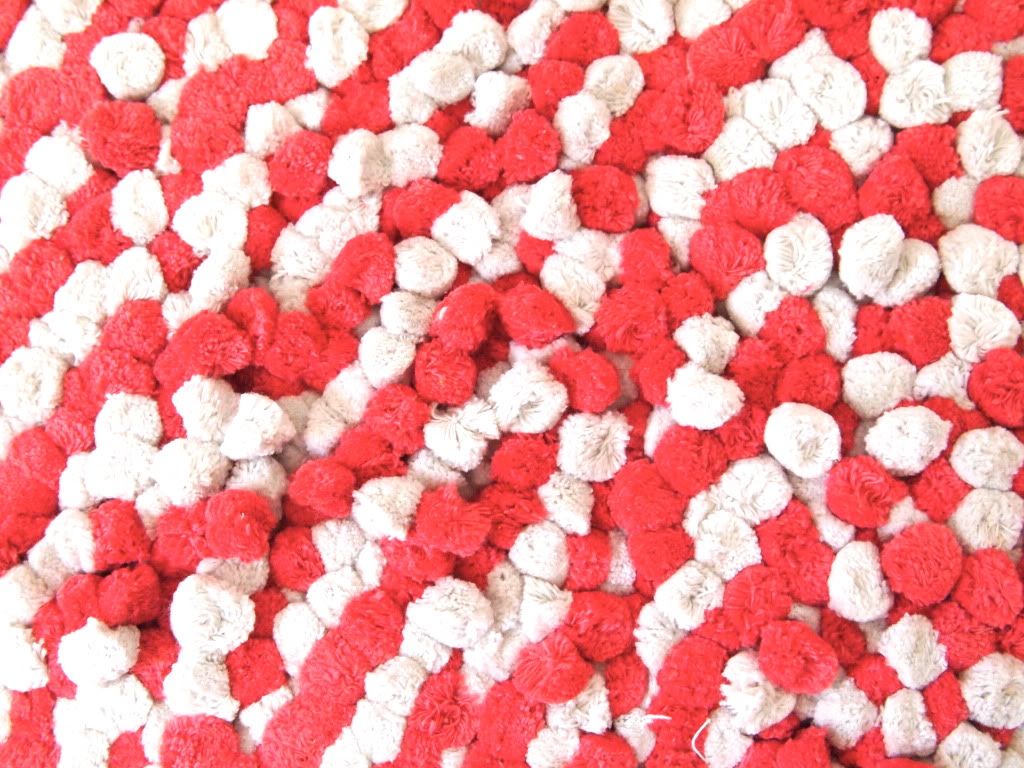 Enough pom-poms to sink some kind of ship.
I'm a sucker for these babies on strings and today I had a lovely time unravelling them all and making them into precious bundles for the stall.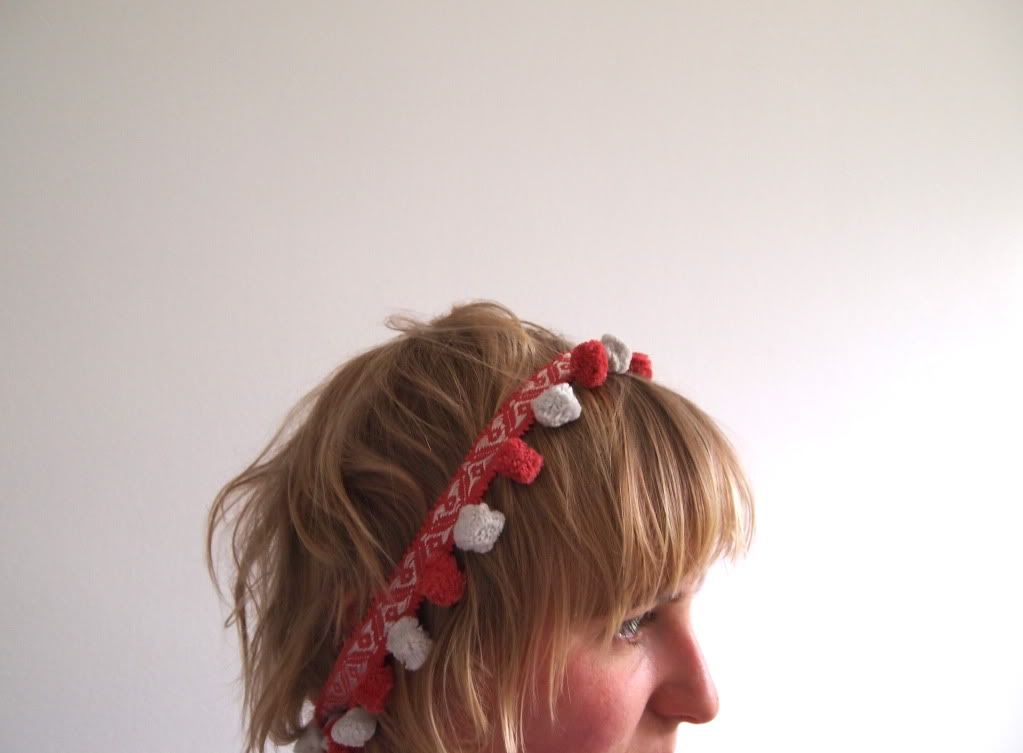 And I popped some on my head too.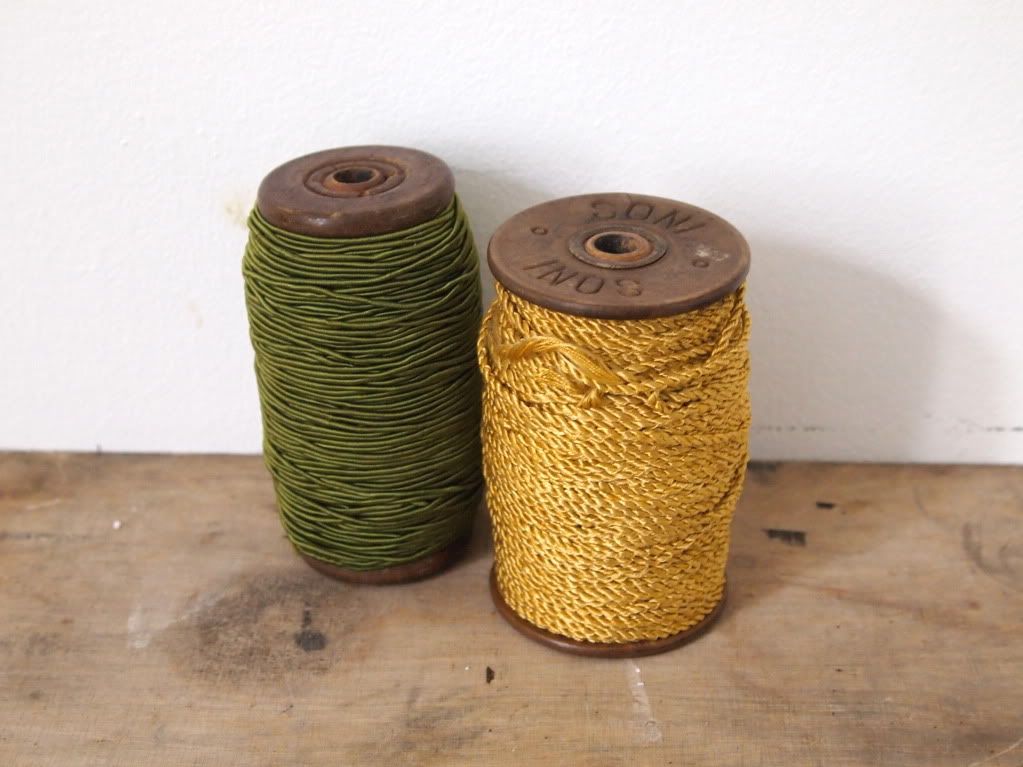 Nice old bobbins are always a happy find but these ones are still all covered in shimmery chord, so I'm double happy.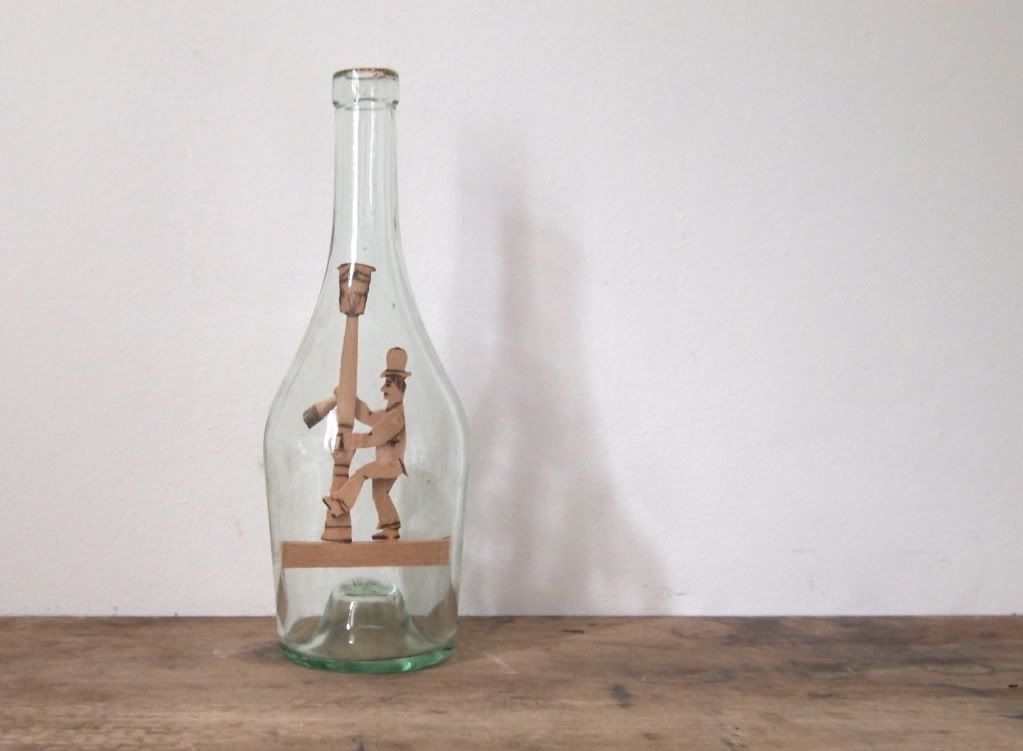 A drunk man in a bottle. Get it? It's a drunk man in an old alcohol bottle. He must be drunk because he's wearing flares.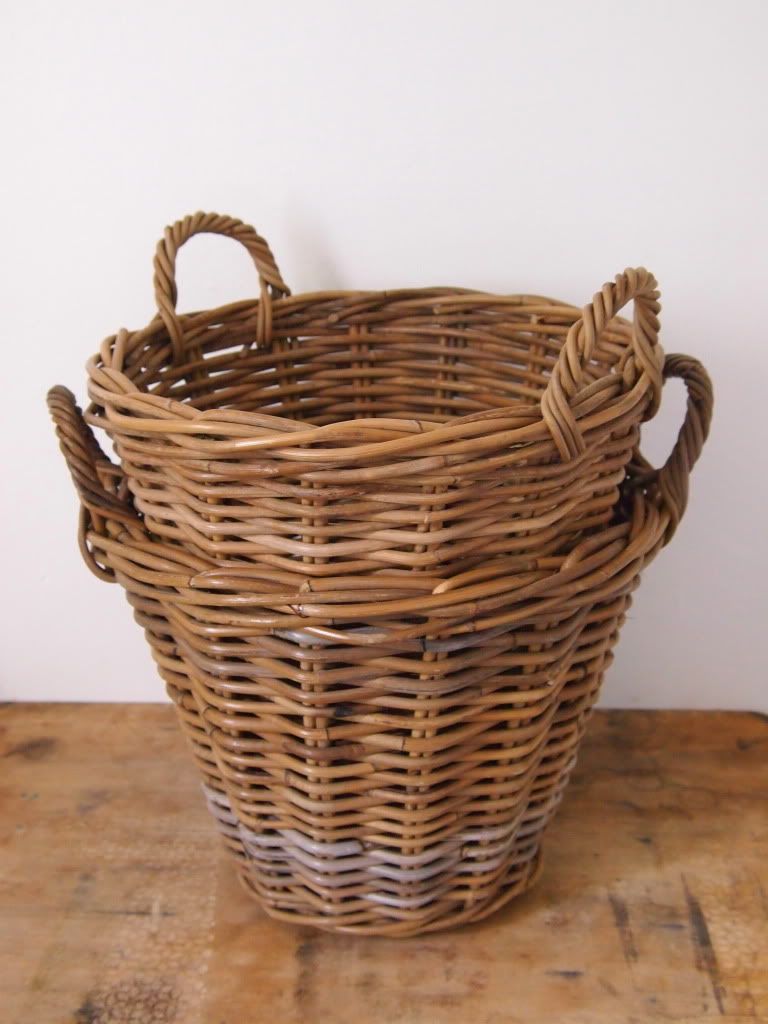 Nice cane baskets, perfect for slinging your dirty pants in.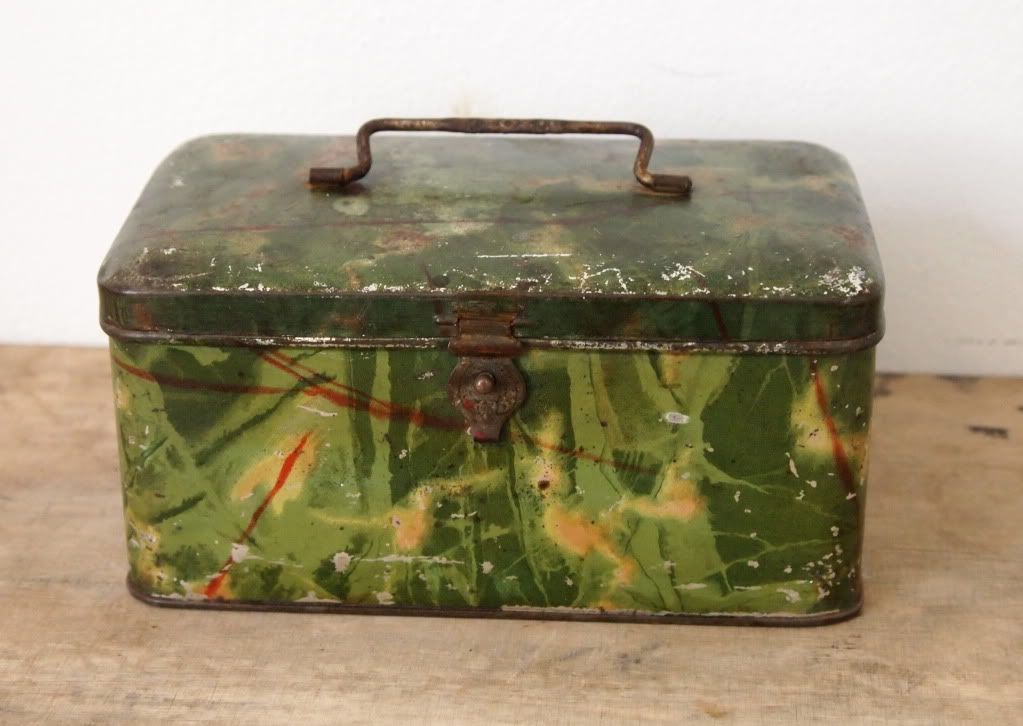 An old tin and a medley of brightly coloured cooking pots.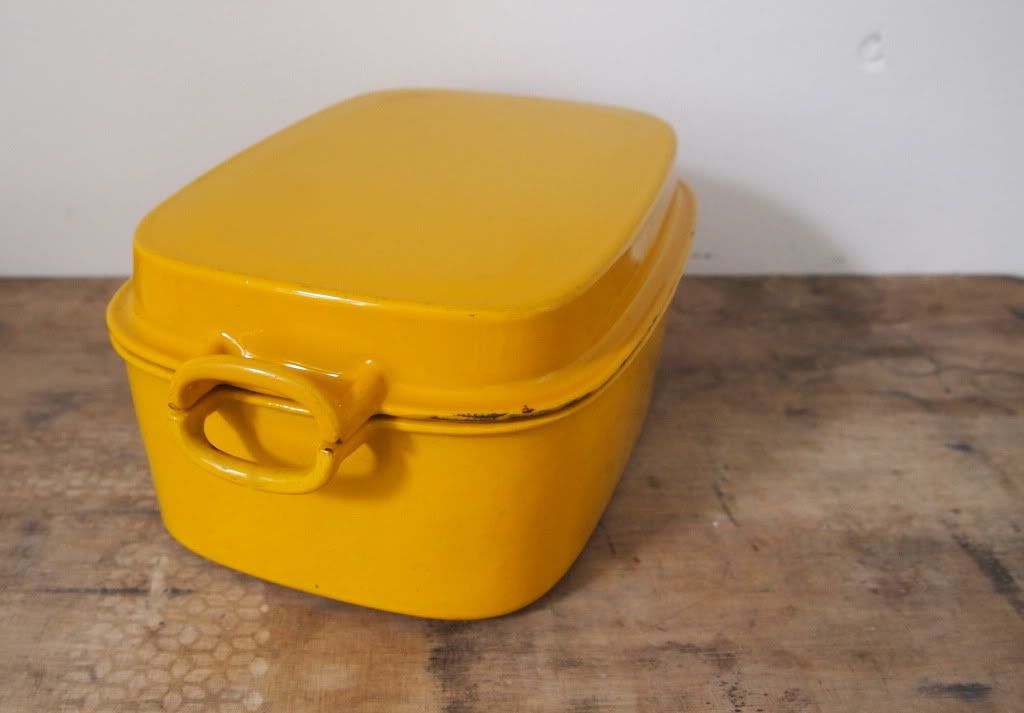 My favourite is this yellow Danish jobby.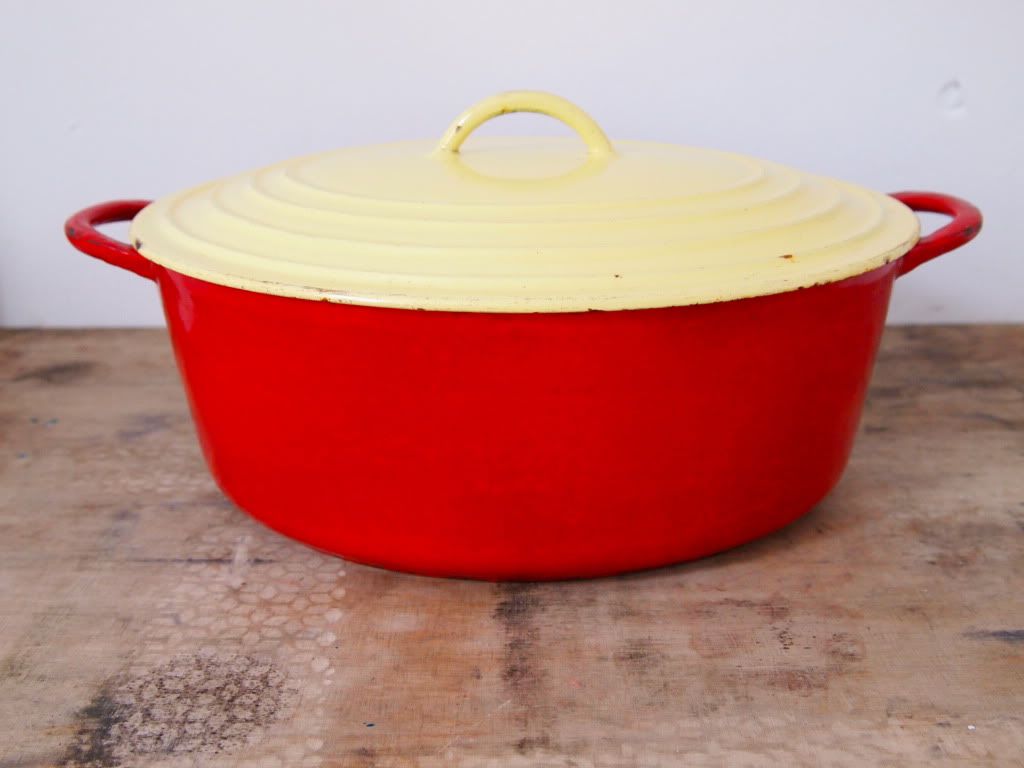 Though I wouldn't say no to the other two.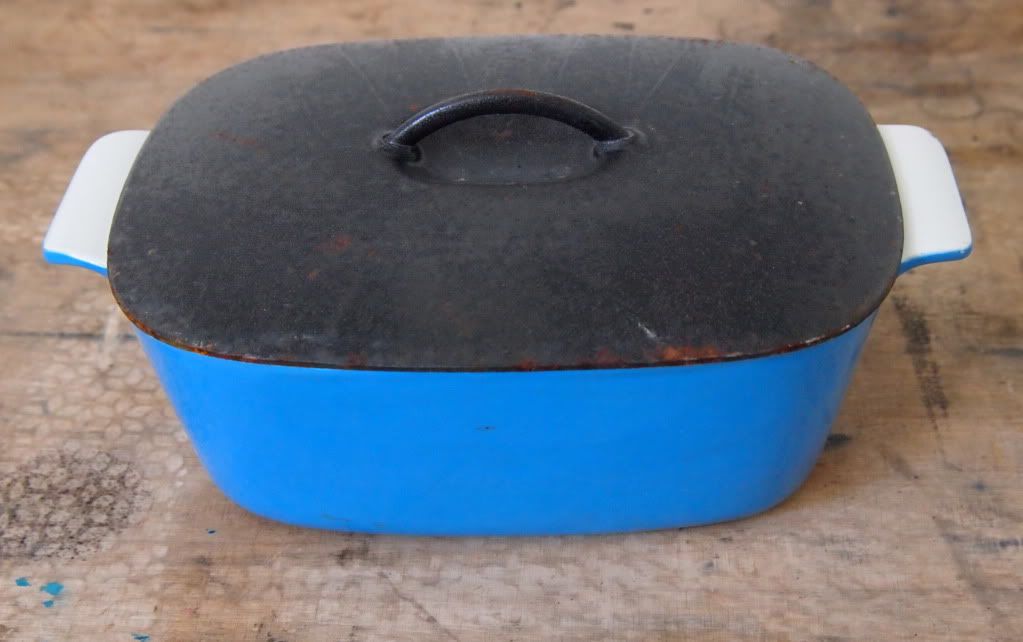 A woven back with raffia flowers.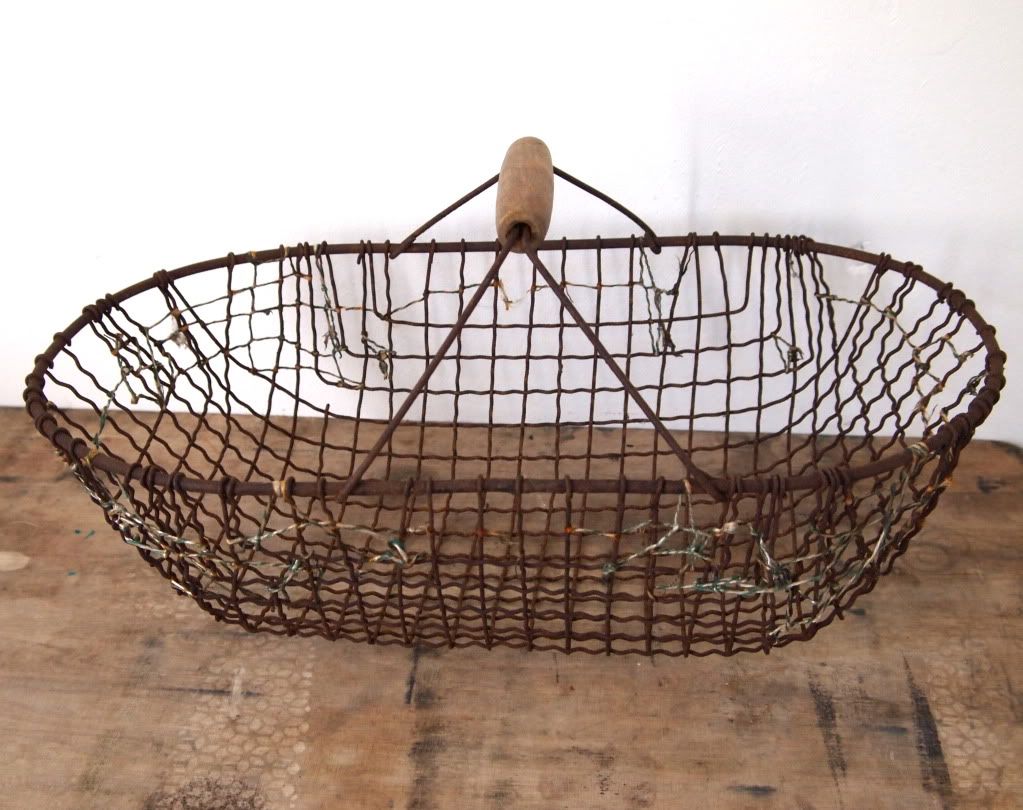 And an egg basket that has been expertly mended with string.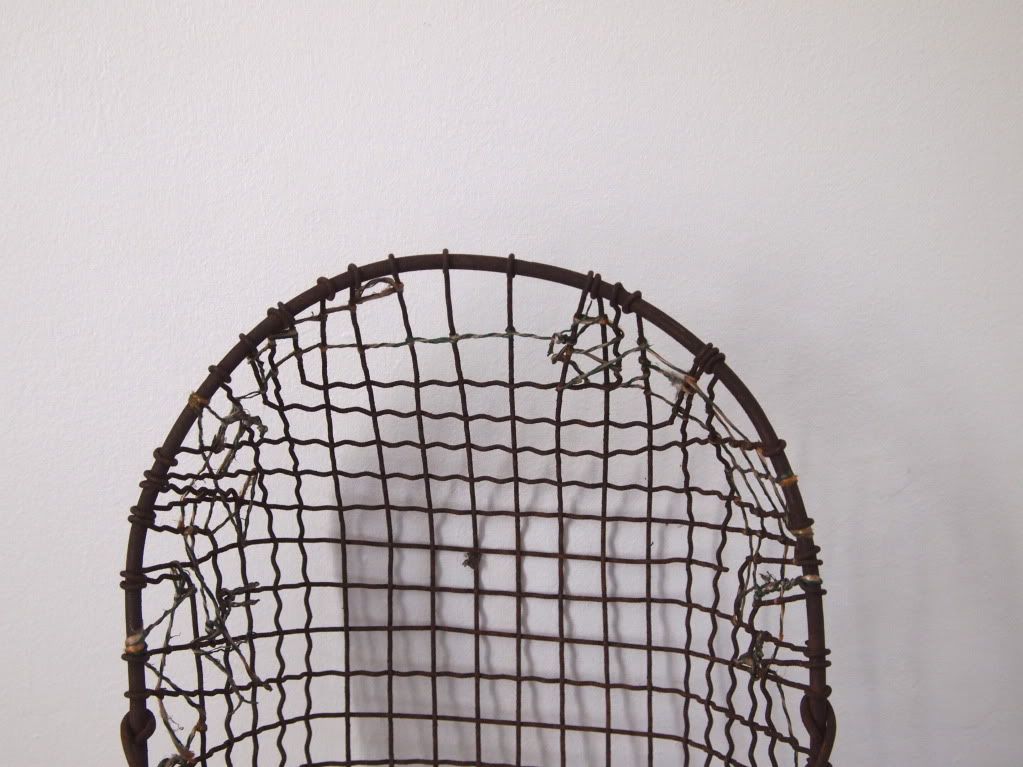 This made it cheaper than the other ones, but I think it makes it better.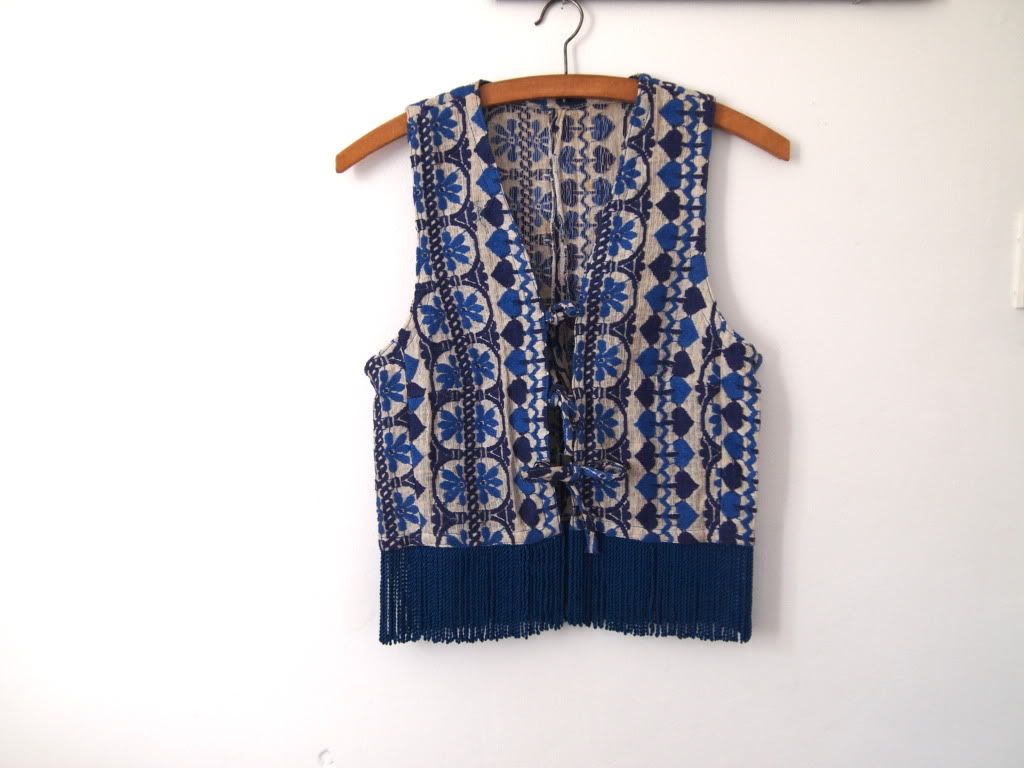 And finally this waistcoat, which is quite small - maybe child-size. Maybe you could use it for naughty children: 'I told you to eat your greens and you didn't - now put on the punishment waistcoat and go play with your friends'.