My Dad's been in the antiques trade a long time but moved into selling pianos when he acquired a gaggle of children - because the money was better. Sometimes he does my stall at Spitalfields when I can't. He's very good at finding things, his special skill is being friendly and talking to people- which gets him into all sorts of barns and warehouse full of toot. Happy Daddy's Day Mr Waterhouse.
I suppose it started off when I was a young bloke living on the farm, loads of space, fields - people used to give us old cars and motorbikes and I used to buy old cars and motorbikes. I was dealing in things, buying and selling bicycles: doing them up. I used to sell motorbikes to school boys, (when I was a schoolboy myself).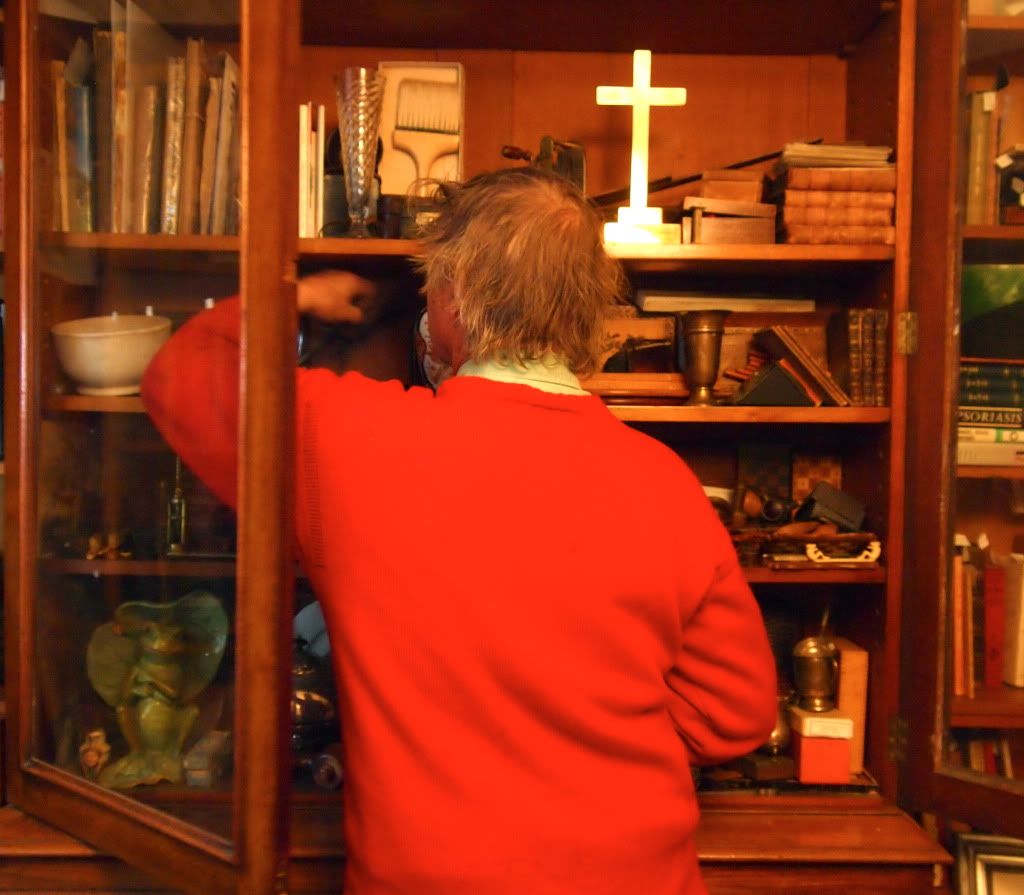 I was eleven when I got my first motorbike, I was a late developer so I was very small and had great trouble kickstarting it. It was this great big ex-military bike we'd race around the fields. The motorbikes I had were just blinking wonderful, had such rare stuff, a v-twin 750 BSA, a new Imperial. Later on, when I could drive on the road, I had a Harley Davidson ex war-department, which would be worth thousands now! But I swapped it for an Austin van, because I wanted a van - those things weren't rated at all then.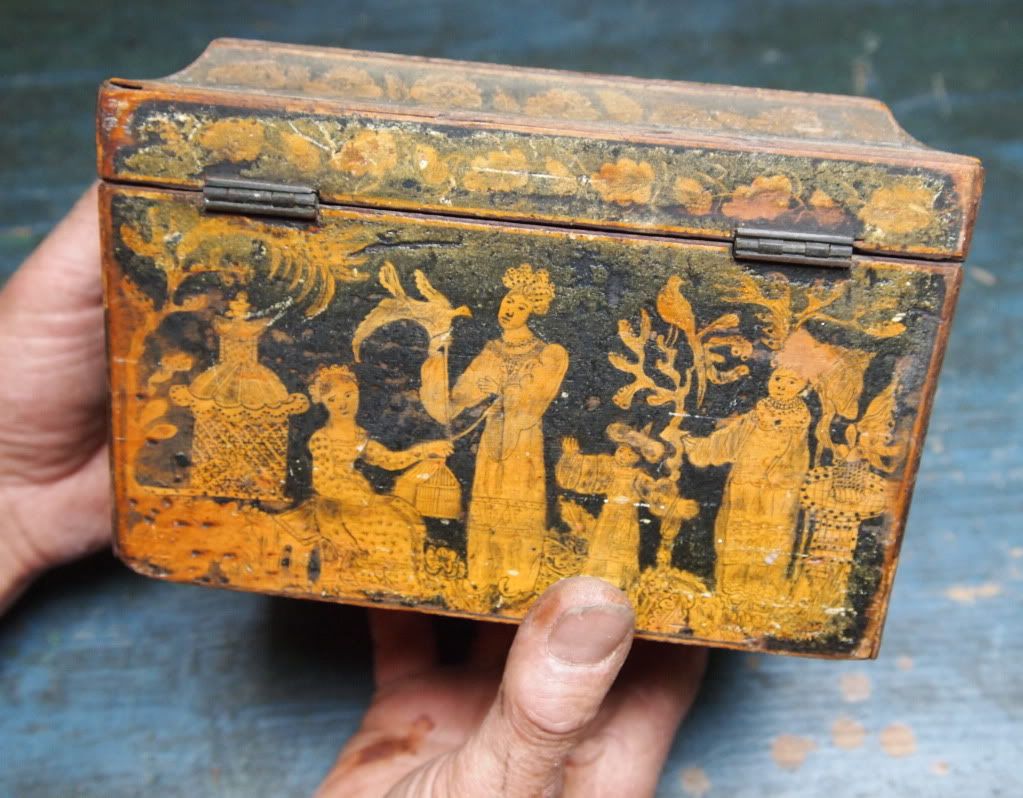 There was a lovely gypsy couple used to stay at the house when I was a kid, I really liked them; they were very charming, very nice, a young couple. They gave me this pen-work tea caddy (
above
). It's a beautiful thing, not in great condition but to me, as a kid, it was a treasure chest. They used to give me things that they'd picked up on their way around. When they had a baby I was moved to give them my best teddy bear, I must've been six or seven. I can remember them on their four-wheeled, horse-drawn cart with the baby.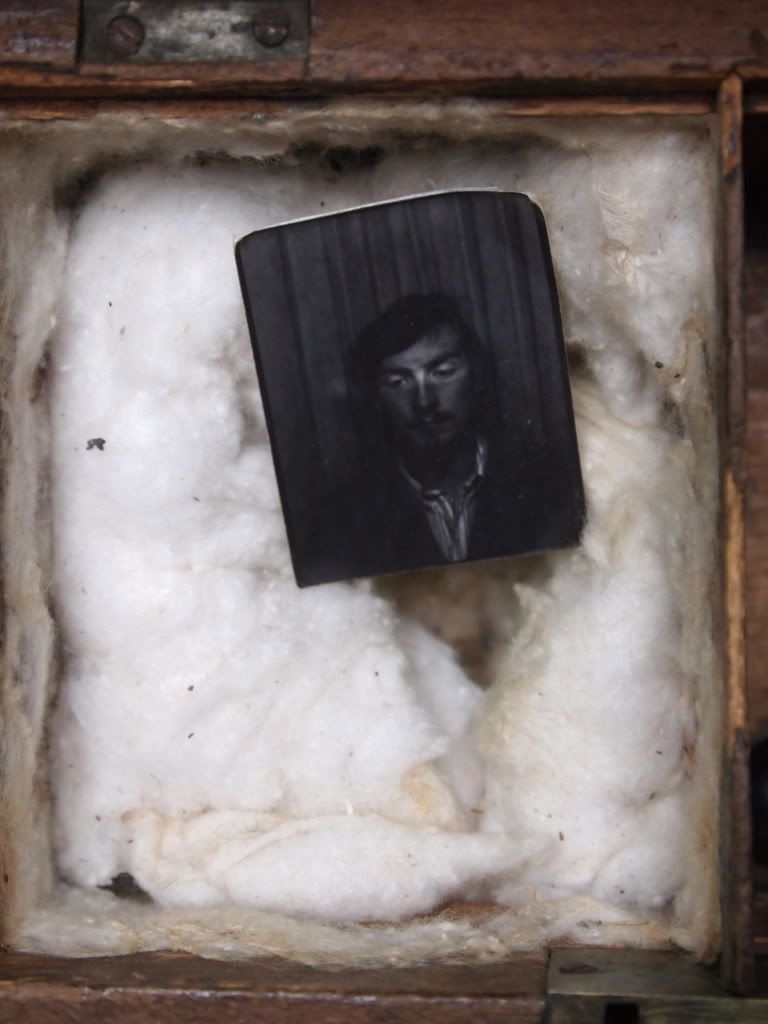 Inside the caddy is a picture of Dad - handsome, and a bit sinister.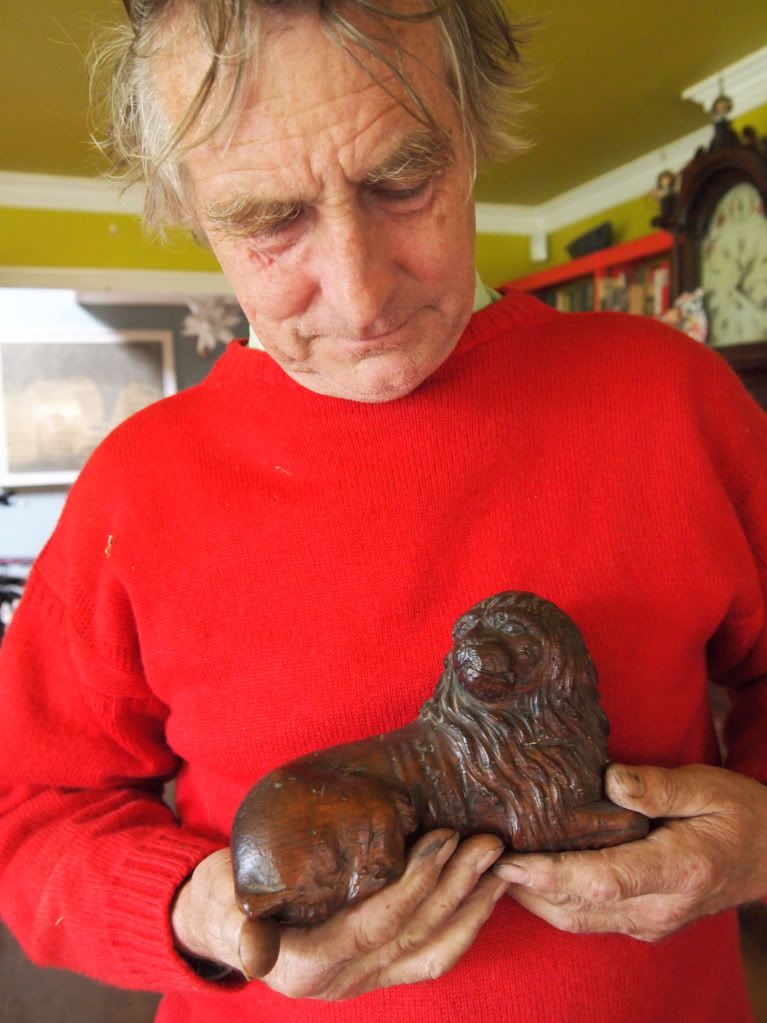 I always loved nice things: I was never a member of the scouts, except on jumble sale days: the scout master, Dobbo, allowed me to be an honorary scout then. I ended up with all kinds of bizarre stuff.
Because I was so useless at school I served an apprenticeship in the print, which was not exactly my bag but I learnt things that were useful. I got a car as soon as I could and I'd go out buying in my lunch hour. I was always having deals on the go and things in the car. I remember getting a huge job lot of guitars, quite trendy at the time - they were beautiful, made in Japan, classical guitars. I bought two cars full. So I sold those around - because I was involved in the folk music scene at the time. I still remember the smell of them, for someone who's always had second hand stuff it was so nice to find something in a box with a new smell. I shudder to think where they'd actually come from; how they came to be in a junk shop near Wembley. The day I finished my apprenticeship I left. But the print was doomed anyway, it was awful - the unions were so strong and belligerent, they were ruining the business.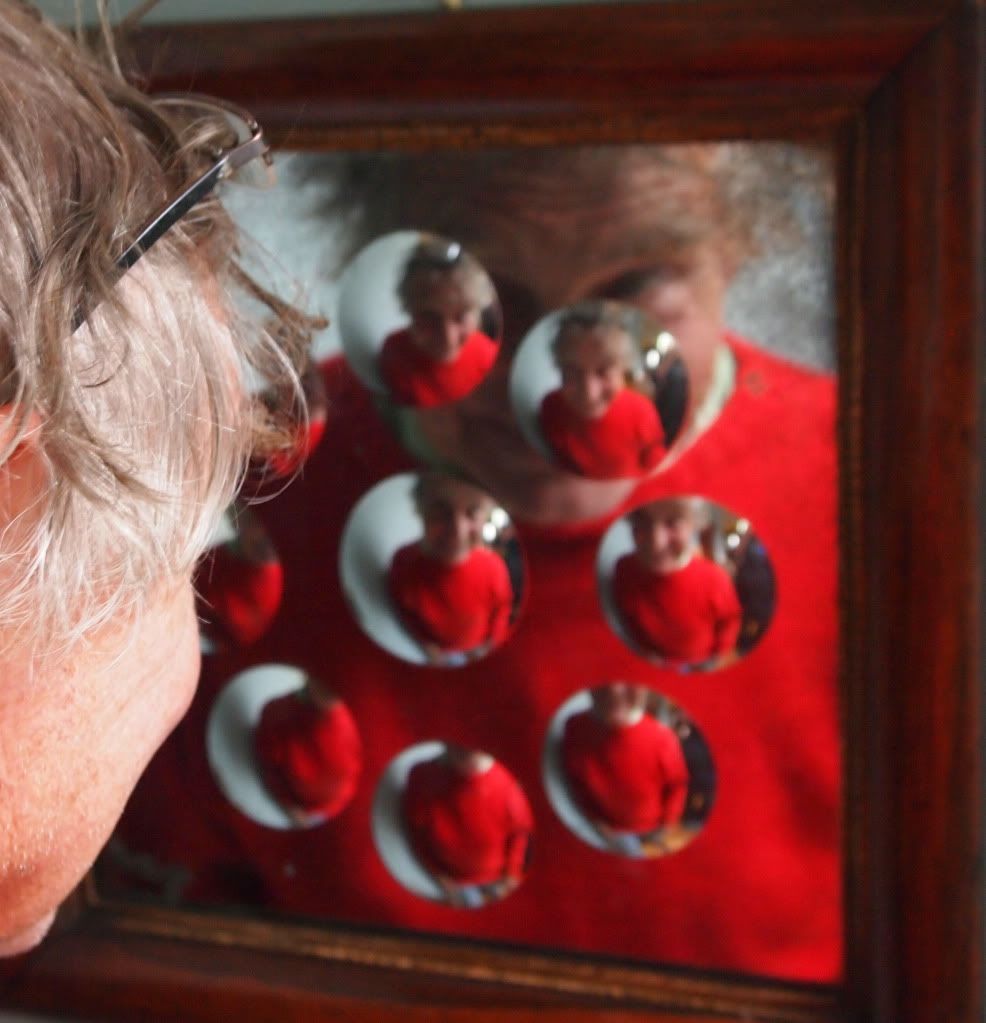 A friend of my brothers got a job at Dunnings Antiques, I'd got a van and a bit of money and he'd got a bit of knowledge so we took to the road as runners, which is a thing you don't tend to get nowadays. We used to go on trips out: mostly Suffolk and Norfolk, and buy stuff. I bought some jolly nice stuff, and some stuff I'm pleased never to have to see again. Then we'd go to Bermondsey market and sell it. I never had a stall, I was always just a buyer. There was a thriving antiques community at the time. Once, I went up to Bermondsey Market in my Morris Minor and bought two bow-front chests of drawers - they had to go on the roof and I hadn't got enough rope. I tied them on but they still weren't very secure so I took my socks off and tied the feet of the chests of drawers, one to the other, with my socks.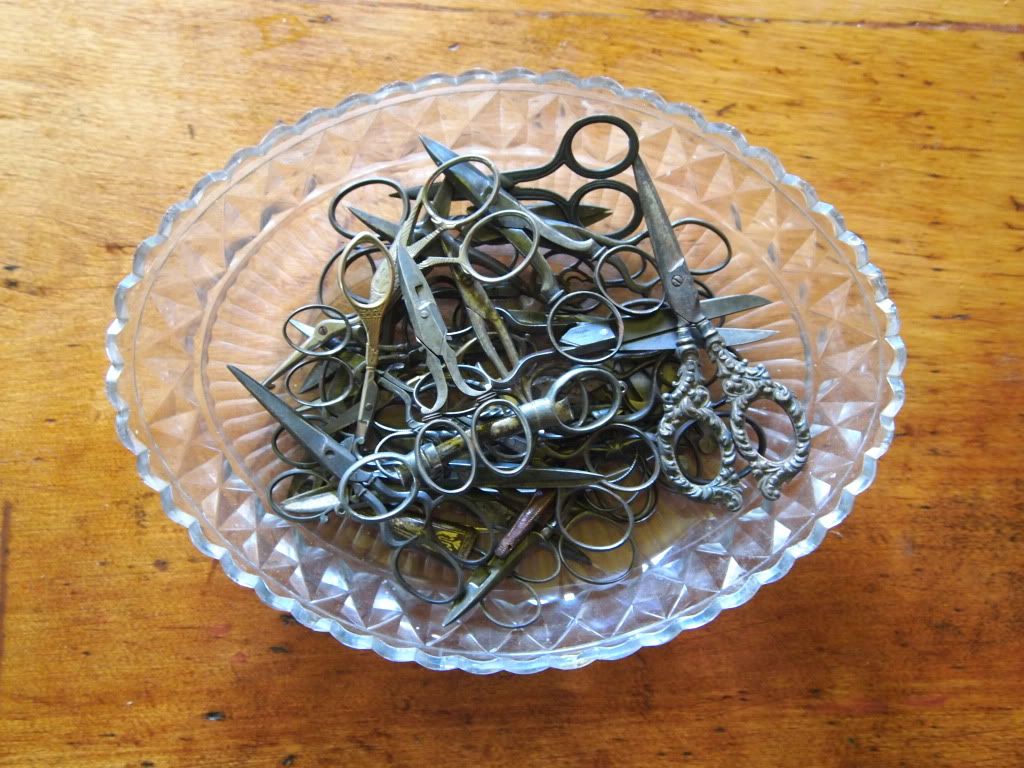 I like things that are nicely designed I appreciate things that work and I like things that are weird, macabre, interesting. My taste, though, is influenced by my years as an antiques person, the two are inseparable.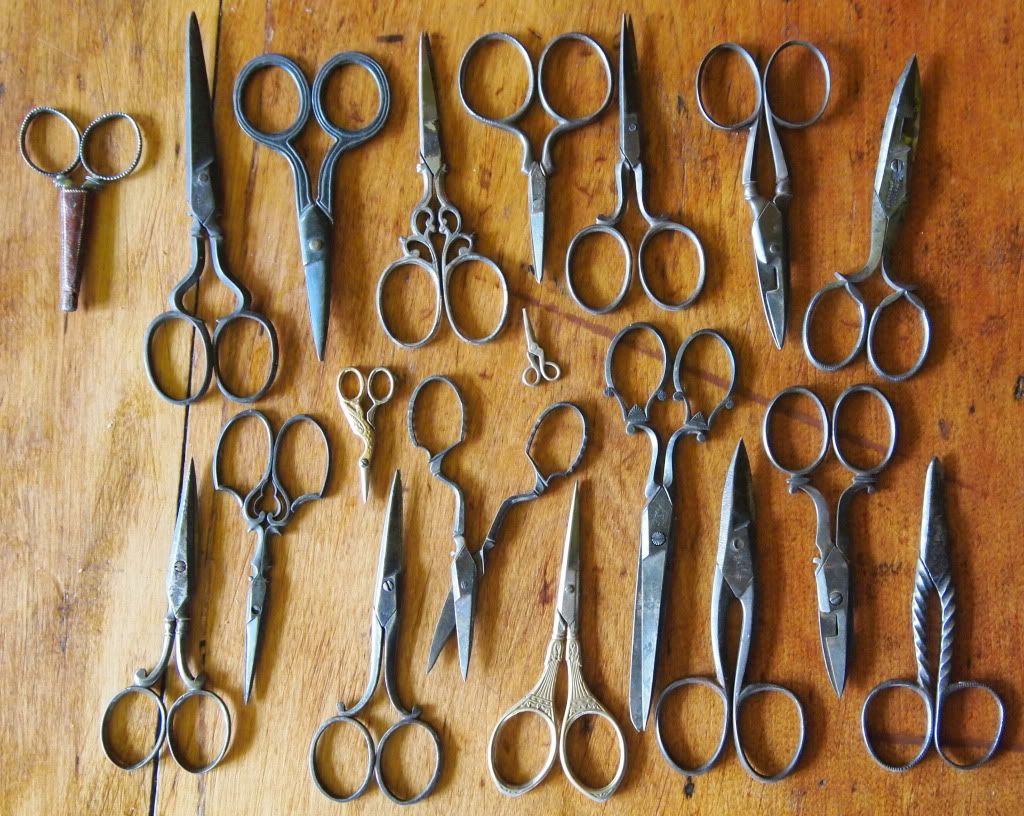 Scissors are such a beautifully designed tool, I have a big scissor collection: there are some very nice ones, you used to be able to pick them up quite often but not so much nowadays. They're never sung as being a great invention but they are, and so ancient too - the body found under the fallen stone at Avebury had scissors.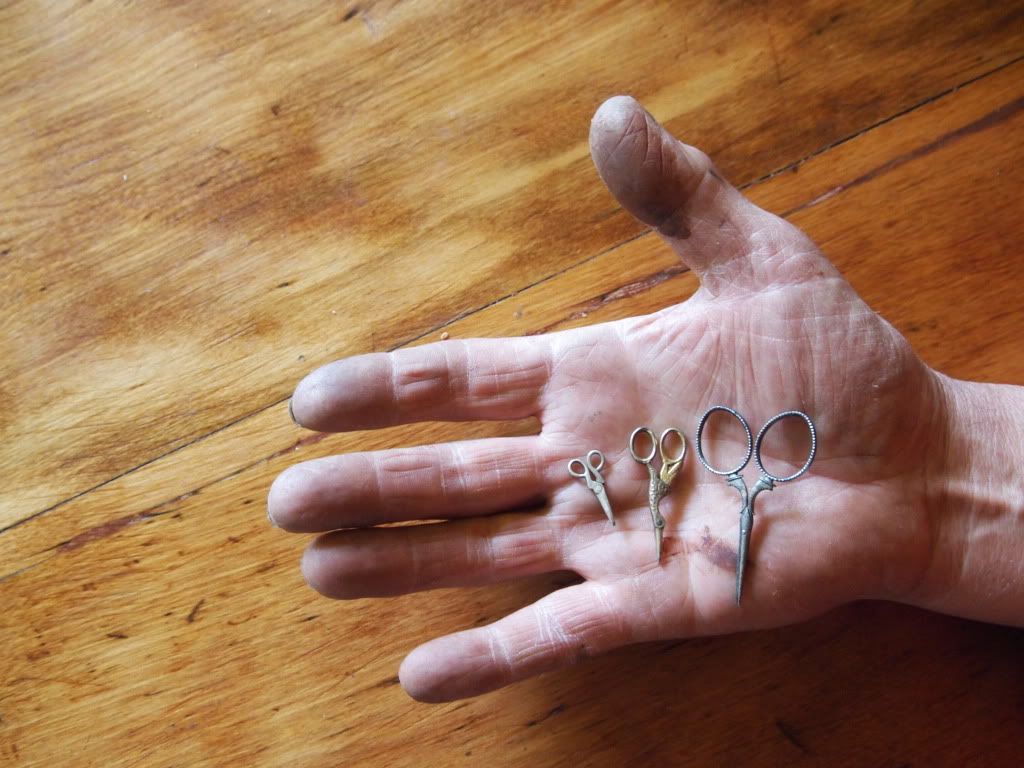 When I come to look at it, though, there aren't many objects I'm super wild about. When you're a dealer you sell stuff on, it comes and goes, I don't regret it - I'd only want things back to sell them again.