"I've been doing markets nearly all my life, I did them in Australia as well. I've always done retail but I like the market community especially. I like how it is - I like the idea of people doing things for themselves and the face-to-face contact that markets give you. Communicating ideas is what we do, communicating an aesthetic, we're like Bowerbirds."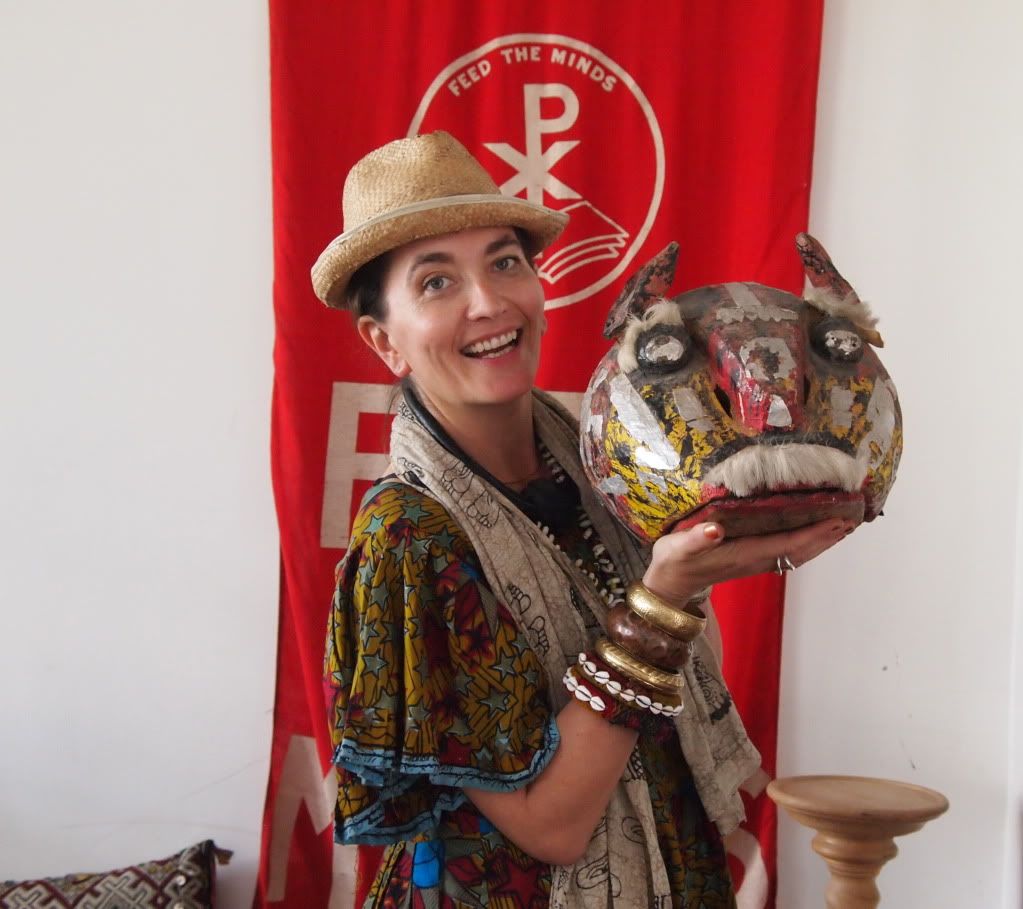 "I worked in the fashion industry as a buyer in Australia and then I started working in Vintage - I'd never worked in Vintage before; the access to products and materials inspired me. Vintage is a whole new world over here compared to Australia you don't have access to people that go to France or Germany bringing back products say - you just don't have that mix available to you. And also, stuff isn't as old and the knowledge behind it just isn't there - going to markets back home they're good - but here they really blow your socks off. I got here (to England) eight years ago and I did Spitalfields on a sunday way back then. - it was really good - I sold upcycled accessories and bags. Then I went to Portobello and Viv - who still trades there now - her stall blew me away! She had a mannequin with a Chanel dress and a Massai beaded collar: I was jut like 'wow'."
"I've always travelled, I've got itchy feet. I just feel like i want to have an adventure all the time. I've moved to here, India, Brisbane, Melbourne, I like to move. I want to go to South America, Africa - when does it stop? Travelling is in my nature.
For me - travel and working over in India - it's all part of the lifestyle of markets. It's another reason why markets are great, because I can go to India for a month whereas if I had a shop I couldn't."
"I went to India for the first time fifteen years ago. I was meant to be there for three months and I ended up staying almost a year because I just fell in love with the place. There are snakes and elephants on the street and you feel like 'this place is just crazy!'. Now I tend to spend a month there, then three months here. I've got a circle of places I go to. The desert is where the most colourful stuff usually happens but it's also very remote - last time I was there I was really lucky because I found a driver; rather than having to take trains and travel by myself. Now I'm in a car and we can pull up at the side of the road and buy, and he's got all his contacts as well so that's really good: Krishna, my man."
"I've got a contact who gets me Moroccan stuff and I've got a guy who gets me a lot of my African stuff: but I go back continuously to india so I can forge relationships and strengthen them over time, over years. I've made a commitment; I go there myself. There's amazing traders over there, people think that it's all from some guy sitting on the side of the road, which there is, but then it's like here: there are other levels of trade.
There's a guy there who trades and has all this beautiful Afghani and Chinese stuff. I met two women from New York who'd been going for thirty years, trading - doing what we're doing. They're big dealers, they might find something from Afghanistan so they trade it with the guy in India for a very old Indian piece. It's happening globally."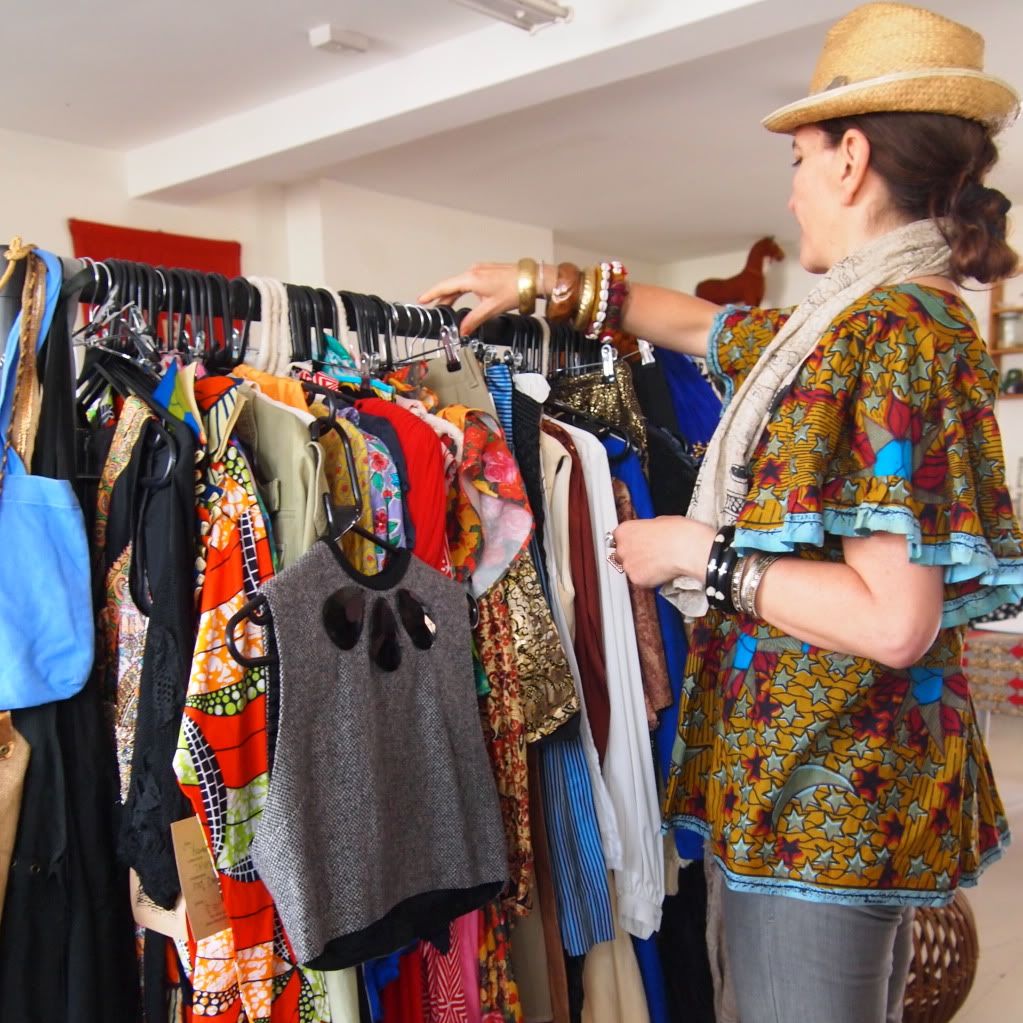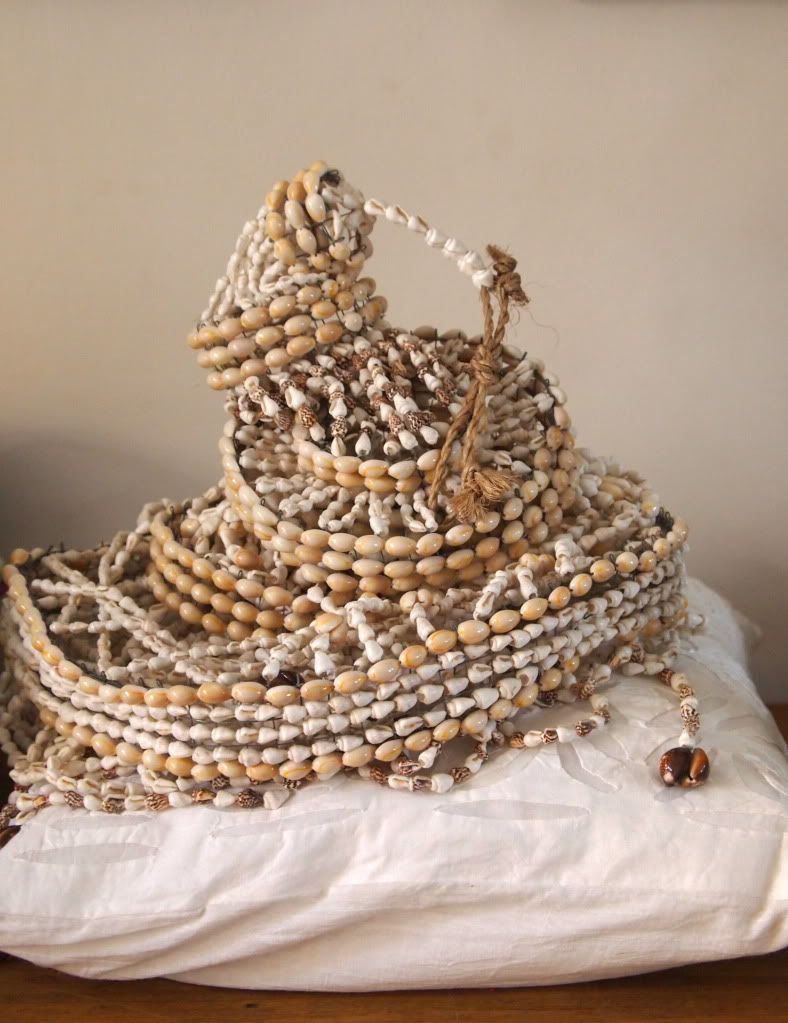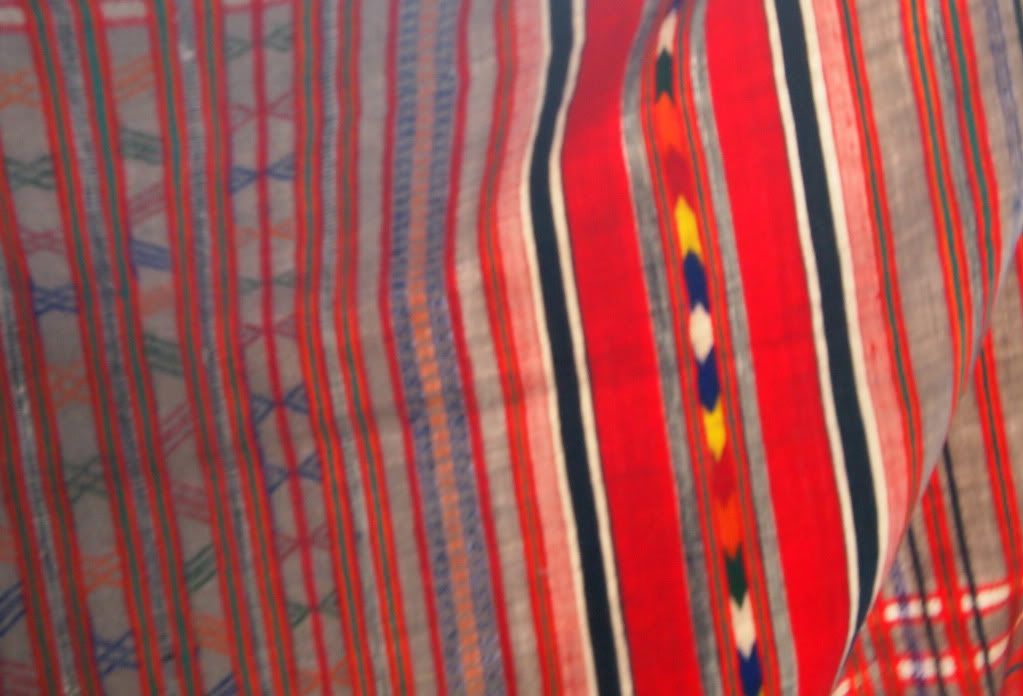 "I don't want to look like 'the girl who came back from India' so I choose carefully. There's a place called Nagaland, really central, really remote and they make stuff that's really African looking.
I've always been fascinated by Ethnic culture and the celebration of life, how they dress and rituals. I like mixing different ethnicities, like a wood block from India with a 1950s kimono. Regardless of where it comes from I tap into what I like, my aesthetic is quite graphic, quite tough in a way - it comes through in the print and the masks. I tend to be drawn to specific colours and colour combinations then I buy according to those. I upcycle lots of things - I rework pieces and try to make them modern that way whilst trying to keep it sustainable - I want everything to be sustainable."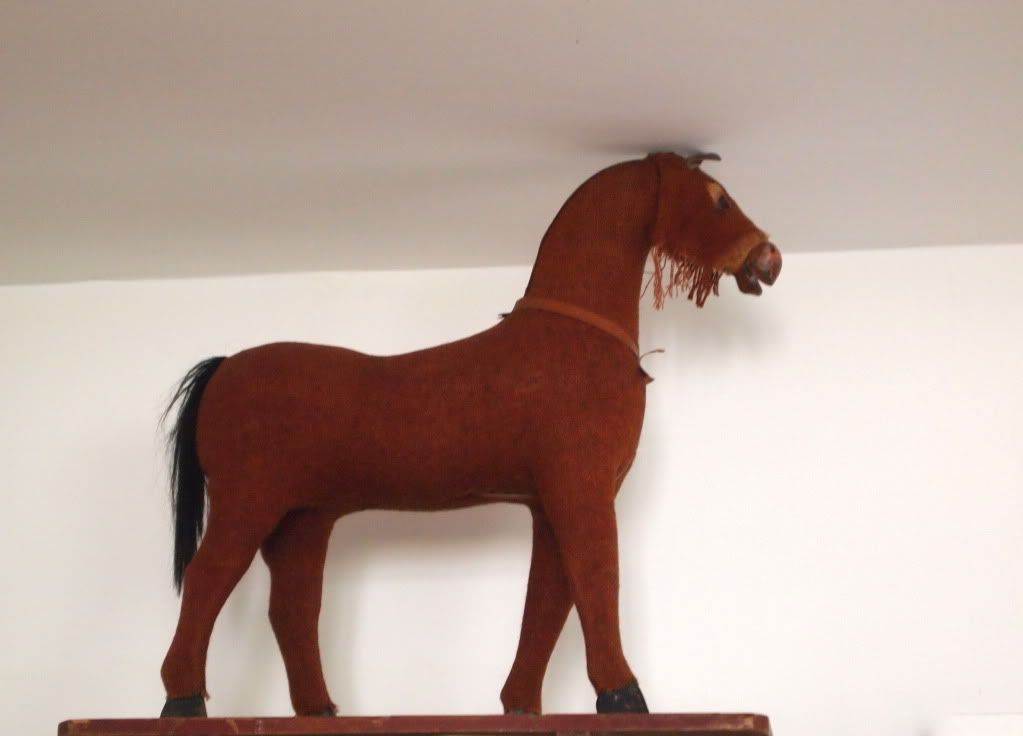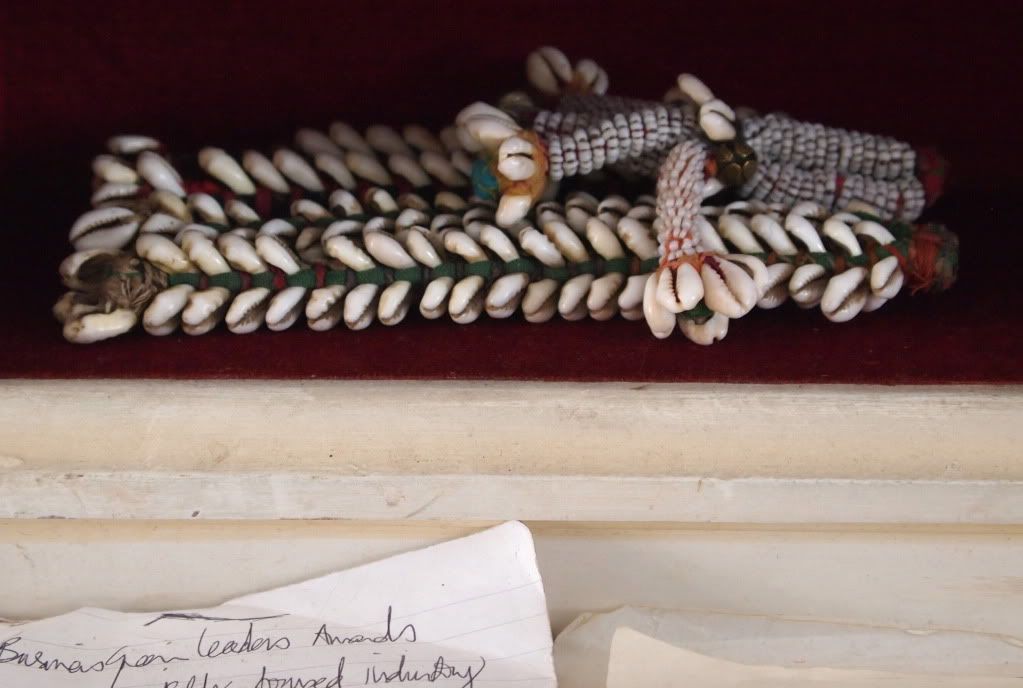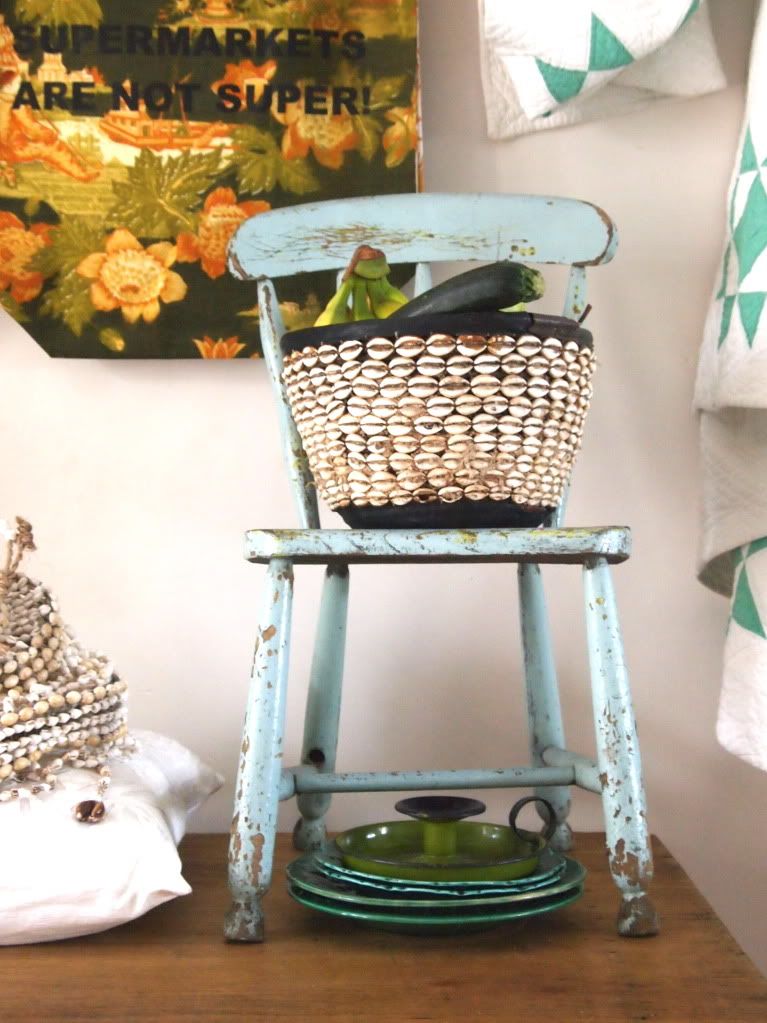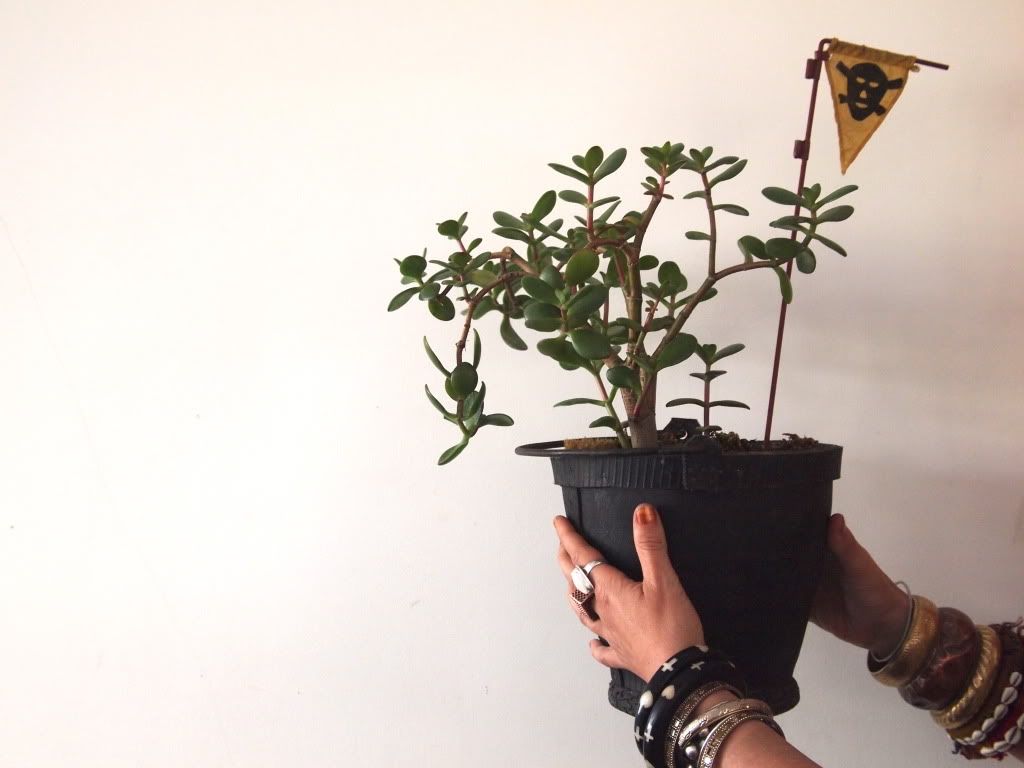 "The high street really annoys me: what's on offer to people. You've got the high-end, you've got the high street, then you've got the magazines that work hand-in-hand with those guys, promoting all that stuff - and it's the same old shit. Fashion magazines are so boring - so prescribed, It feels like they're not actually talking to me. Things like the markets and blogging allow something different - we've all got something to say, we're offering something else. At Spitalfields all the stalls looks amazing whereas some major stores you read about and go into: they really aren't all that, they're full of 80s secretary dresses for £45, they're having a laugh. People can have a lot of money and no style and open a shop, it's just rubbish, I like the spirit and the community of market people. I like the idea of hunting and gathering, it goes back to the ritualistic, tribal stuff."