I bought this little wooden rocking horse last year.
It was only a few weeks after my mother had found a very similar one in a charity shop. So we had one each, which saved arguments when it came to playtime, here's a picture of us riding them: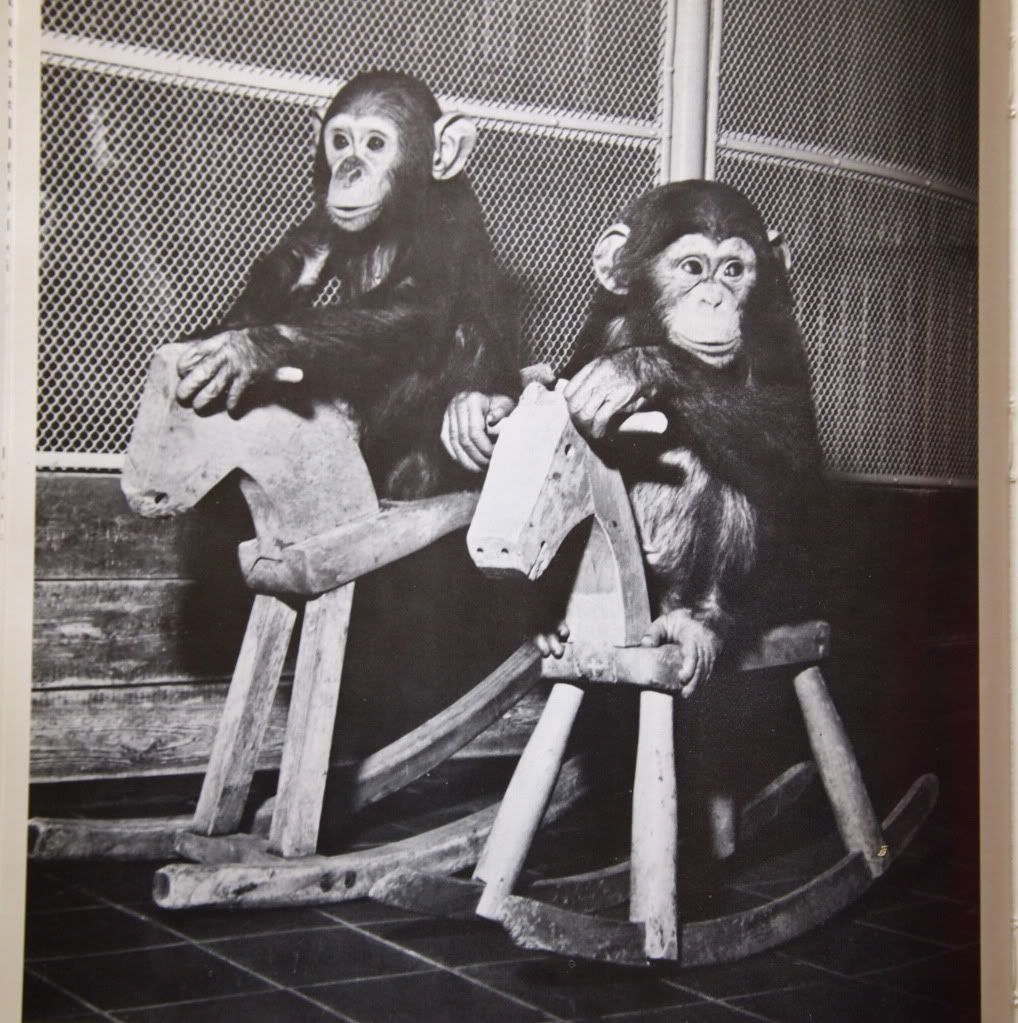 Turns out they're actually very rare little Kay Bojesen rocking horses - so funny that two should float into our orbits at around the same time.
Kay Bojesen was a Danish designer, working mostly between 1930 and 1952. His most iconic piece is the wooden monkey, that you probably recognise. (These photos are from a book called Dansk Danish Design)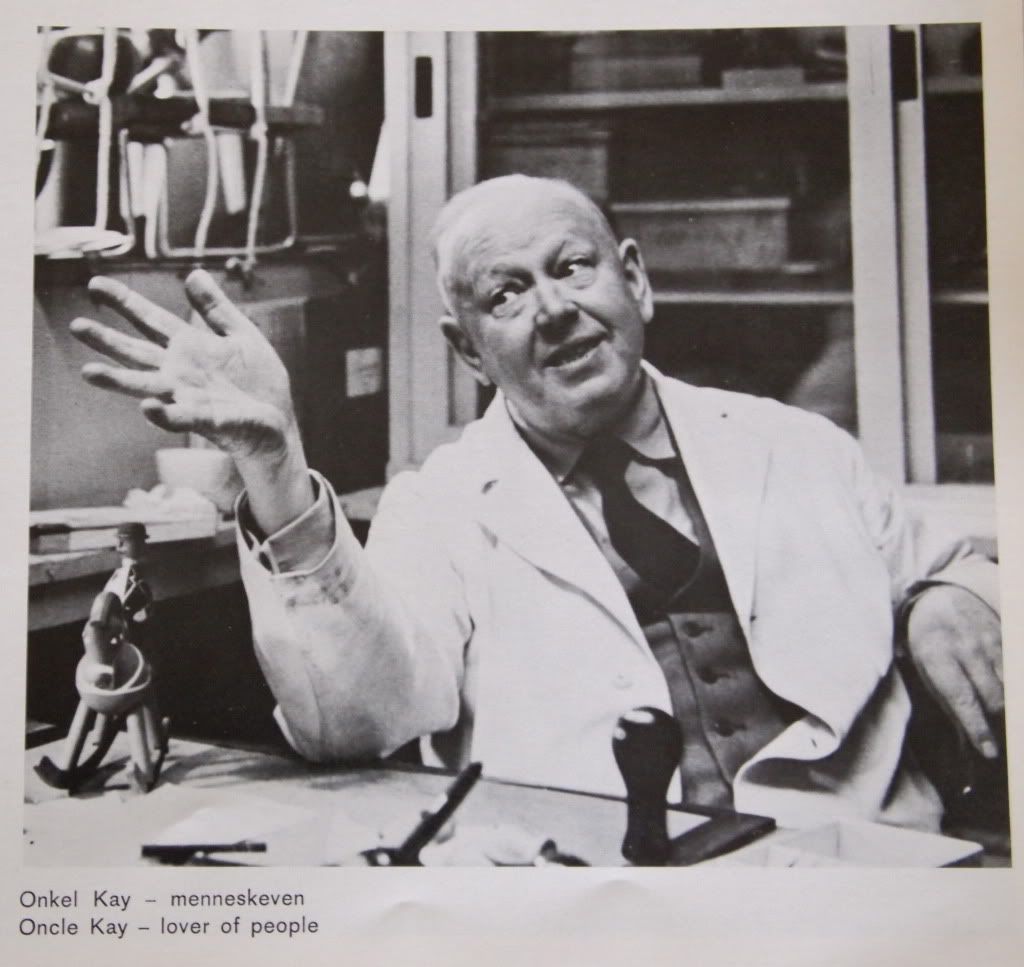 Bojesen started designing silverware with Georg Jensen but moved to toys, where he is renowned. He felt that every line in a toy must smile, and he succeeded. Holding a Bojesen elephant makes you feel all fidgety inside and childish. Even the most straight-laced, suit wearing nob wouldn't be able to resist a little play: maybe just a small waggle of the trunk or a short trundle along a table top.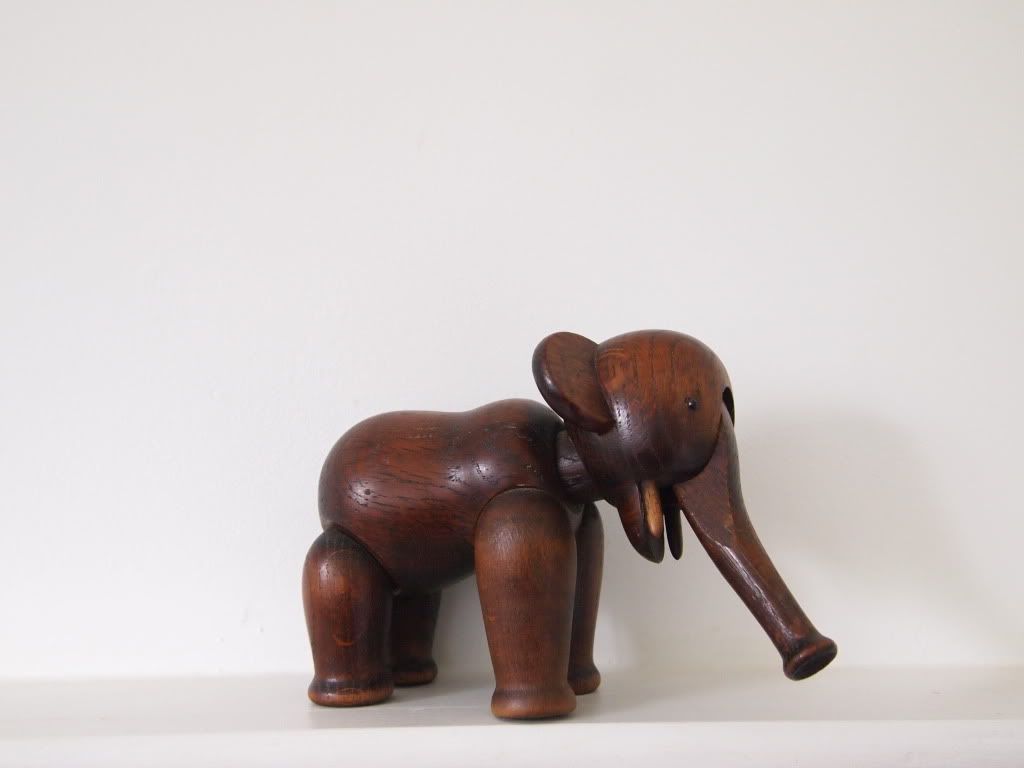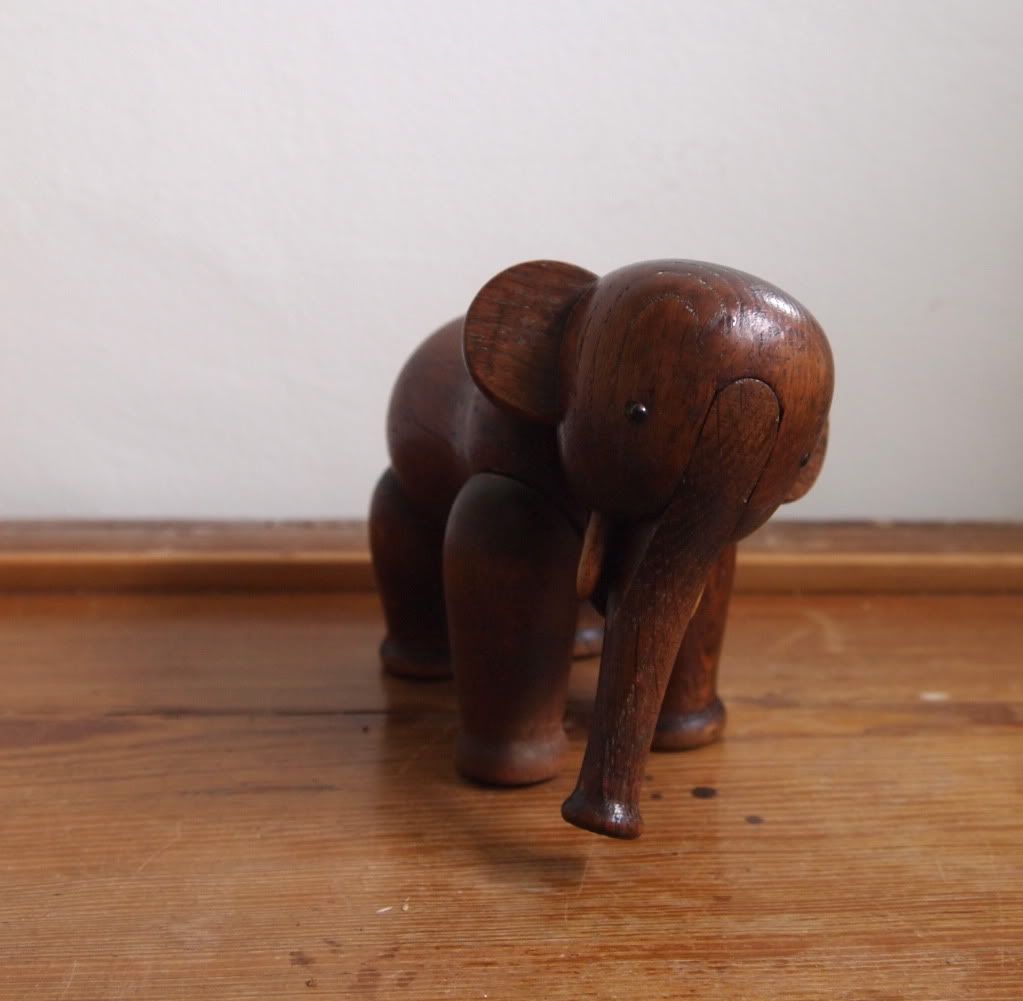 The pieces are so smooth and have a bit of weight to them - perfectly pleasing, and ideal for the wudgy little child hands.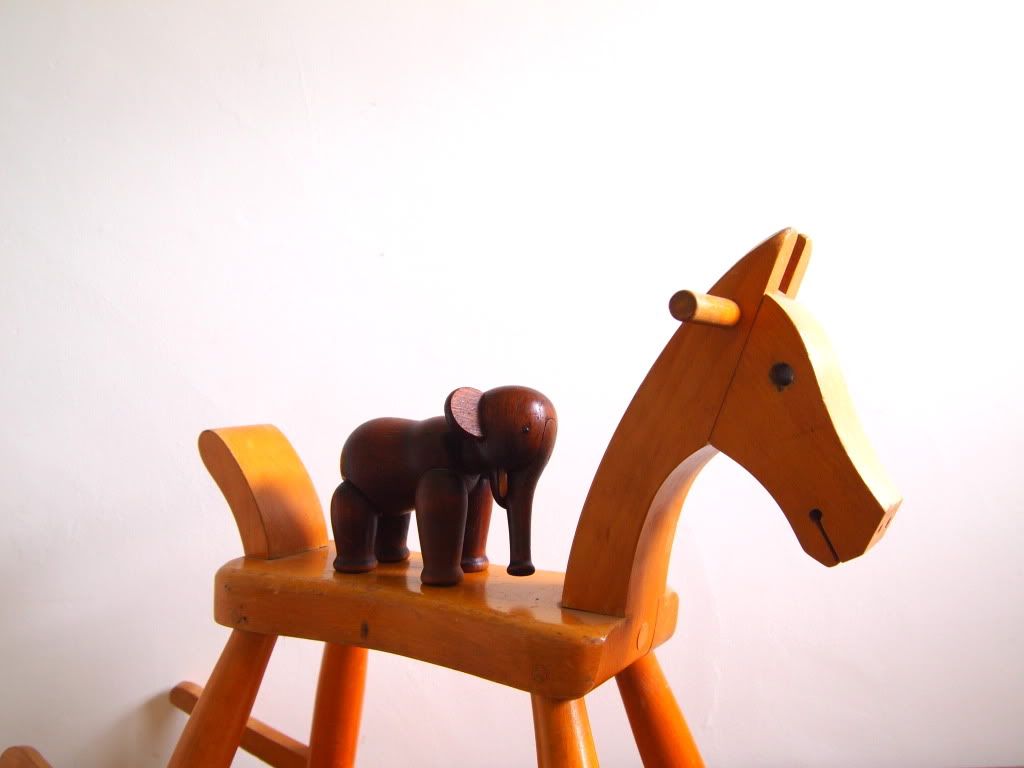 Well done Mr Bojesen, we'll be adding you to the Toot blog list of Clever Sausages.