Things from the weekend -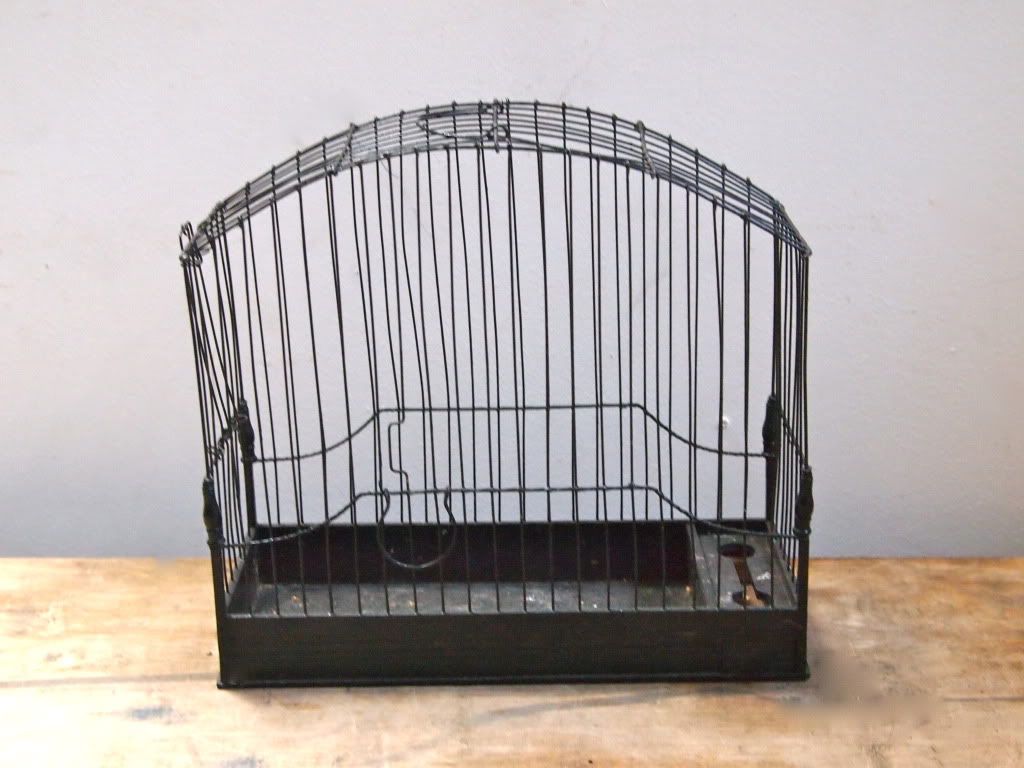 A tiny little finch cage.
A splendid enamel pan made by Nacco of Denmark. Best yellow ever.
A hand-knitted cardi for a sprog.
A papier mache box.
This intriguing painting, quite cartoonish in style but with beautiful colours and a confident hand. Only the initials E.S. to identify it - how do you find out anything about such a thing? I haven't the foggiest.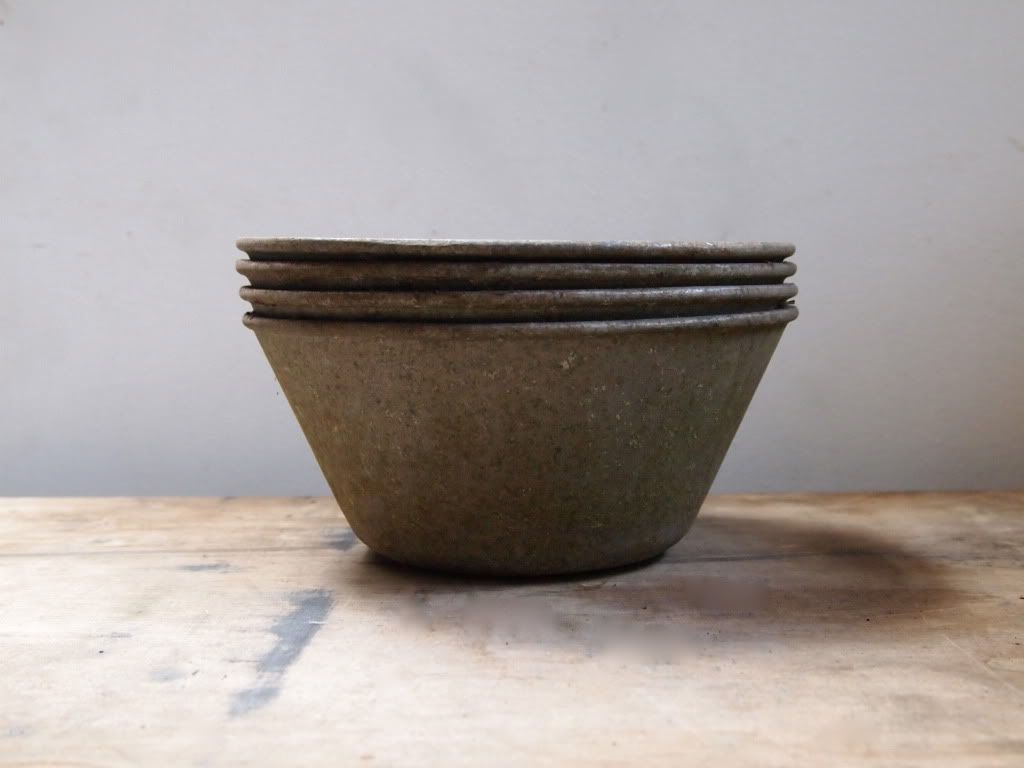 Dog bowls . . . very nice, big, heavy dog bowls. But dog bowls none the less.
An urchin.
Some metal edging.
And a clown. I don't know why so many people are scared of clowns, look at this little chap in his seductive pose. Imagine him gently patting the ground, inviting you to lie down with him, what a sauce pot. There, you see, no need to be scared.