This weekend Jack and I made a day trip to the coast. We went via a car boot sale of course. Do you go car booting with other people? Or thrifting or whatever you wish to call it? Do you walk around in a couple or a gang together? I can't do that, once I'm in I'm off - with my nose to the ground. I don't really do much consulting or discussing, I'm a lone wolf. This might sound a little antisocial but Jack and I keep tabs on each other and have a natter and debrief afterwards over a healthy breakfast . . . that's a lie, we normally have burgers. Also it is nice when your chap comes around the corner brandishing something you so thoroughly approve of. This Sunday Jack picked up a splendid fisherman's jacket made of canvas in the most magnificent eye-popping orange.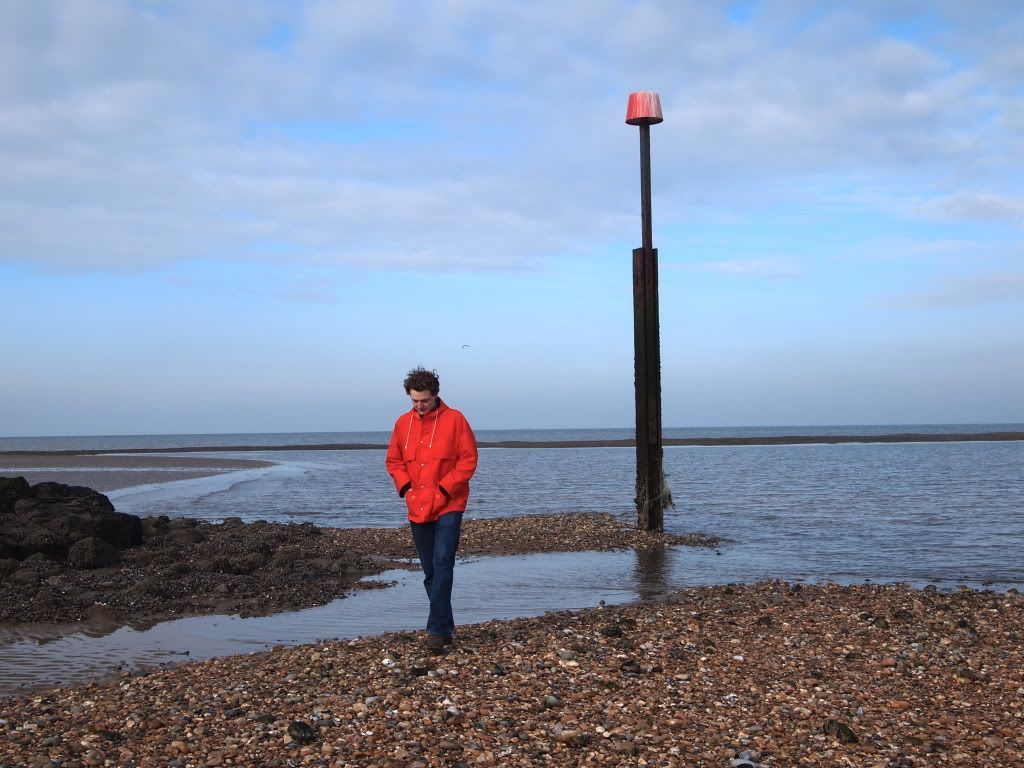 I was very pleased, I like a good colour orange. I liked it near this groyne marker.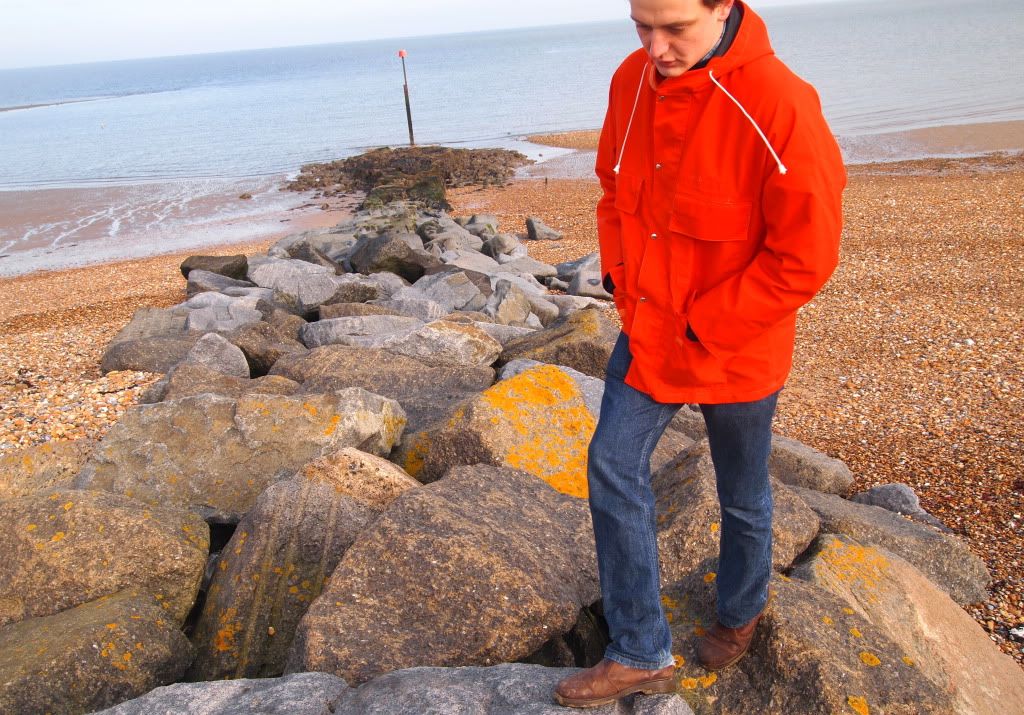 And zinging with the yellow lichen on these rocks.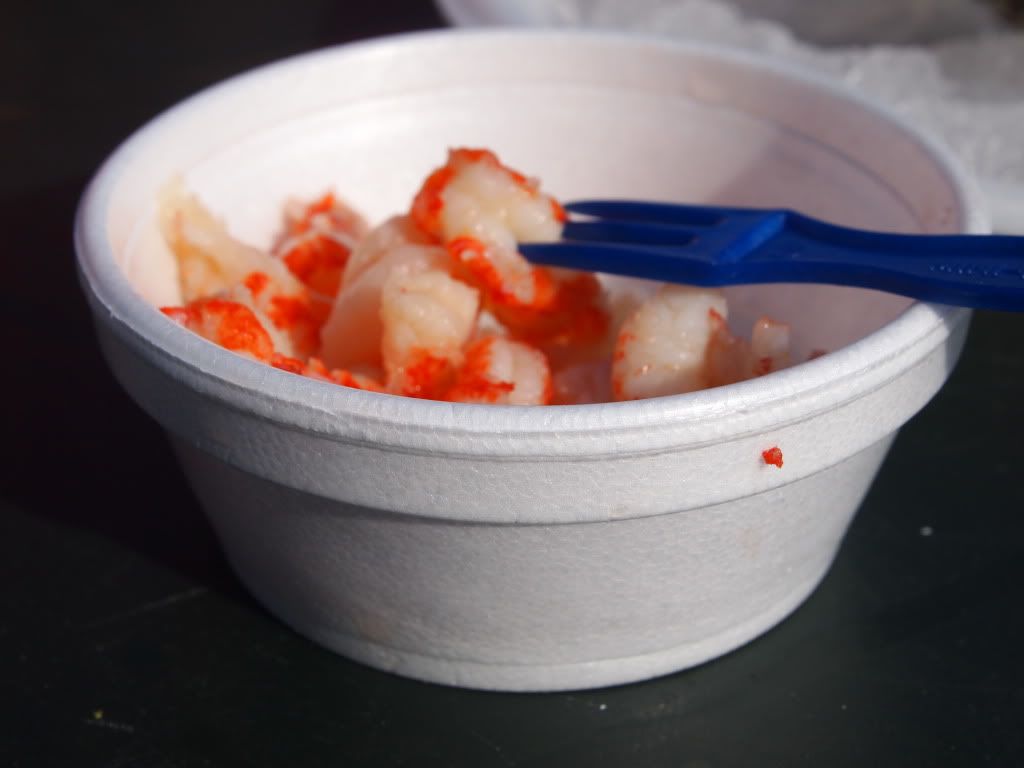 And you can imagine my glee when he tucked into these crayfish tails with a blue fork.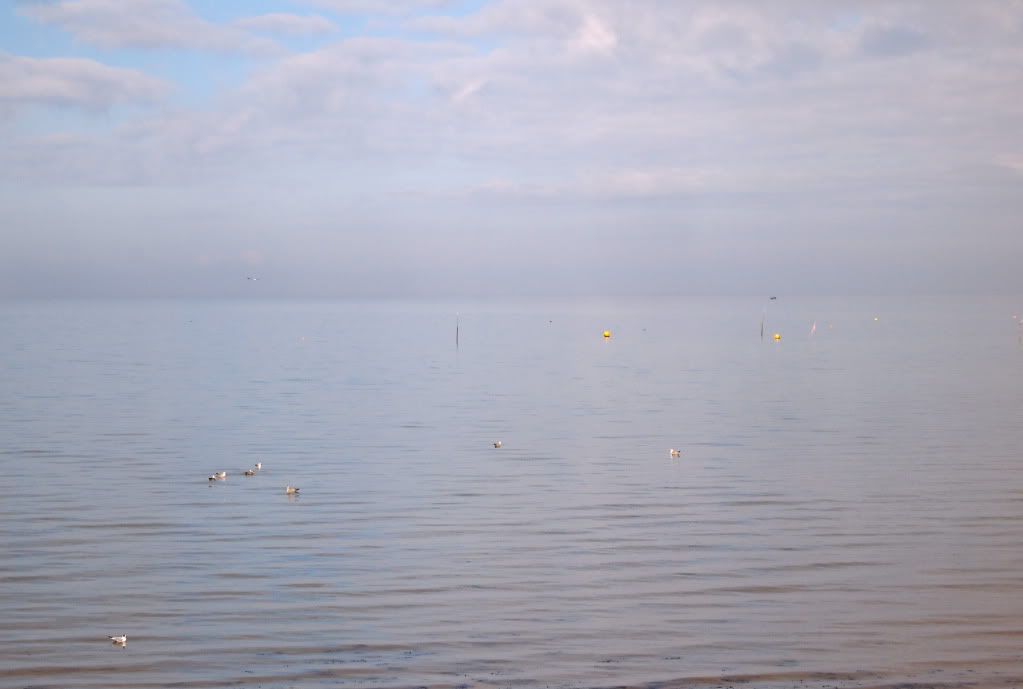 The day was calm at Whitstable, which is a nice place and very full of trendy parents saying things like 'Tilly! Come back from the water!' and 'Where's Felix? . . . FELIX! . . . .FELIX!'.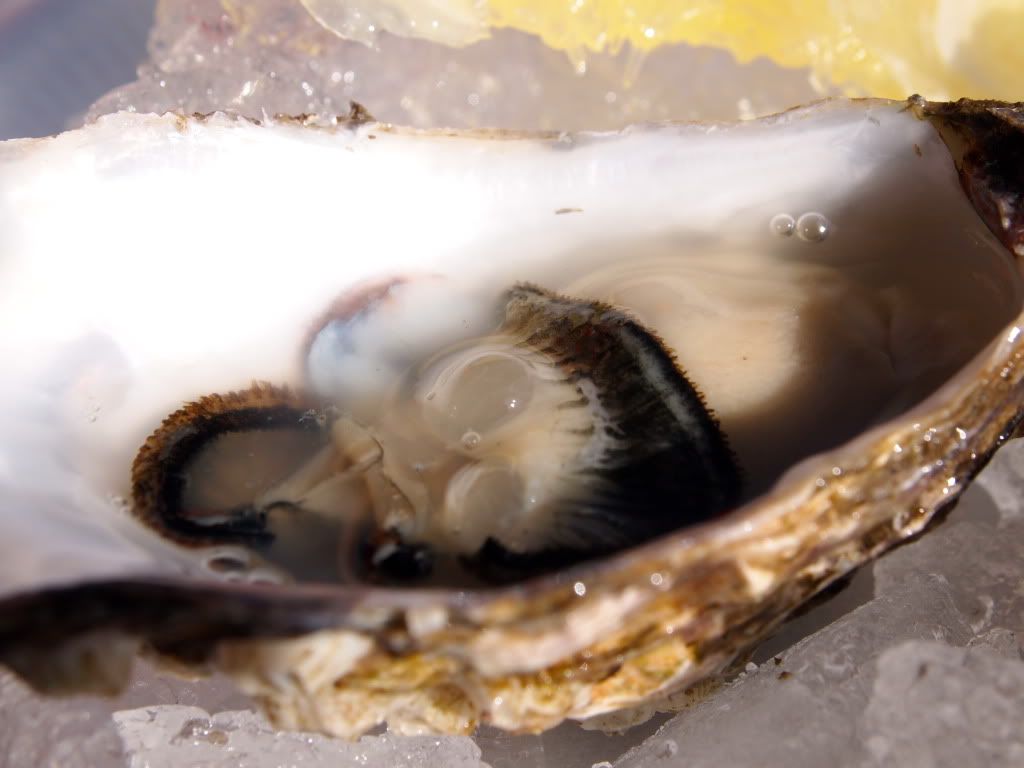 We gobbled some cheeky oysters at the harbour. And spotted this nice harbour sign.

And on the way home we bought a lot of veg from these two gents in a layby. Who were impossibly cheery as cars zoomed by at breakneck speeds, and were kind enough to call Jack guv'nor a lot - a real treat for a pair of middle class nobs out of London for the day.
Very good, boot fair finds will be up soon.
Hope you had a joyous weekend. If not
this video
never fails to make me laugh - I like that the parrot looks a lot like Stephen Fry.