I have in my possession the perfect relic of a celebrity infatuation. A book of photos of "Bobby Crush" . . . whoever that is.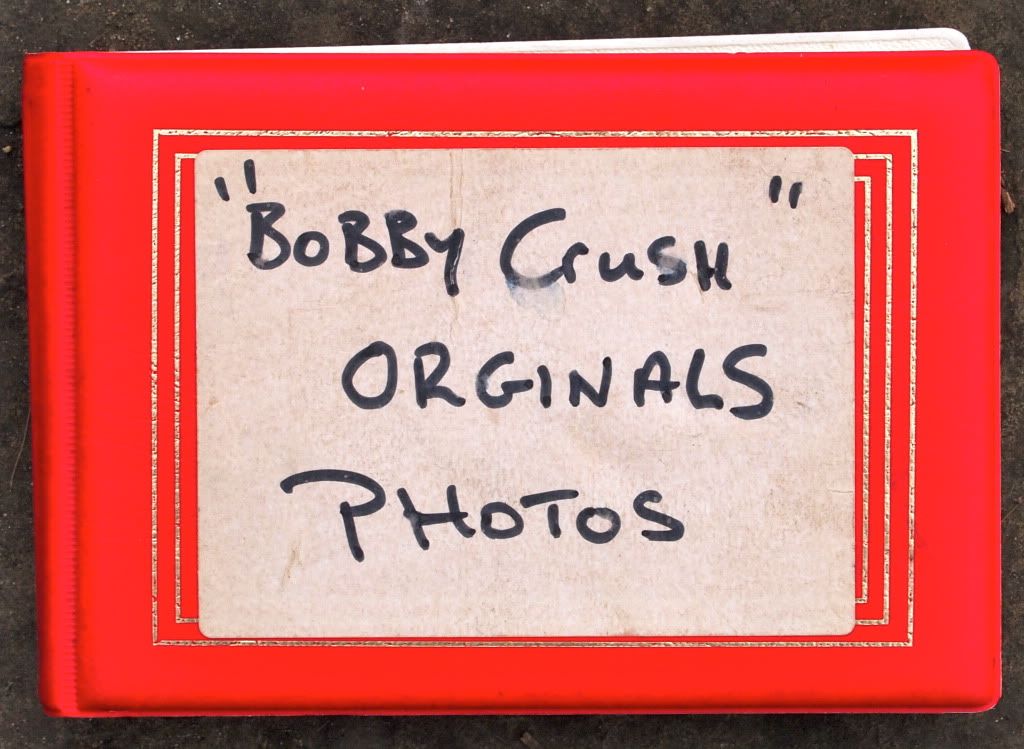 There are all the highs and lows of a fully fledged obsession played out in one small, slightly manky, photo album . . .
Nervously cornering him in the foyer, at Torquay Princess Theatre maybe or Slough Theatre Royal.

The jittery high of visiting him in his dressing room.

'We were only three rows from the front, so close!'
Then spotting him again in the car park.

Sneeking some creepy snaps from an upstairs window.

Being spotted taking some creepy snaps . . . but still taking some more.

And my personal favourite: the slightly embittered act of trimming other girls out of photos with him - missed an arm on the right-hand picture.
Oh gosh, isn't the human mind a funny thing - so many one sided love affairs with obviously indifferent (or even slightly scared) strangers. I can remember being a teenager and just being in love with the feeling of being in love - if it was with a celebrity so much the better because I'd never have to meet them to have my dreams popped. Though I did once give E from the Eels a hug he really didn't want.
Who was your creepy celebrity crush? Anyone who will admit to someone more obscure and rubbish than Bobby Crush will win my everlasting admiration.