That's a little song I mustered at stupid o'clock this morning as we honked off to a splendid countryside boot-fair.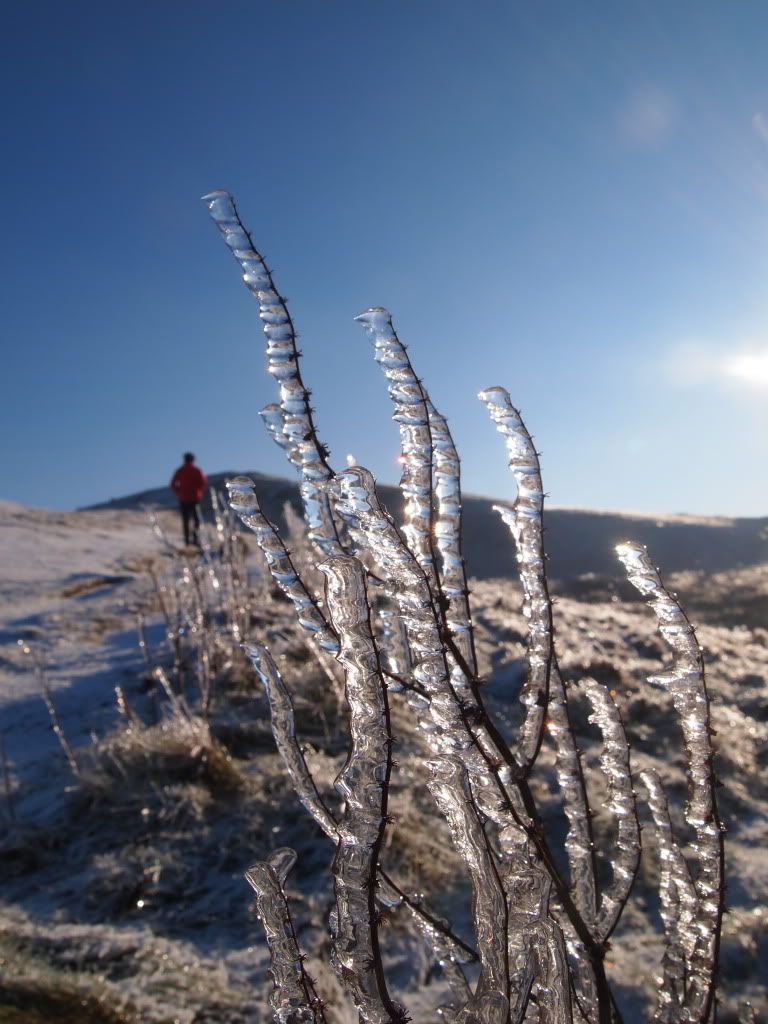 It is my birthday and Jack's organised a nice holiday in his granddad's flat in Malvern - a bit of a mooch and smooch get away. It's stonkingly beautiful here.
Yesterday up the Malvern hills all the greenery was absolutely caked in ice that sparkled with the light.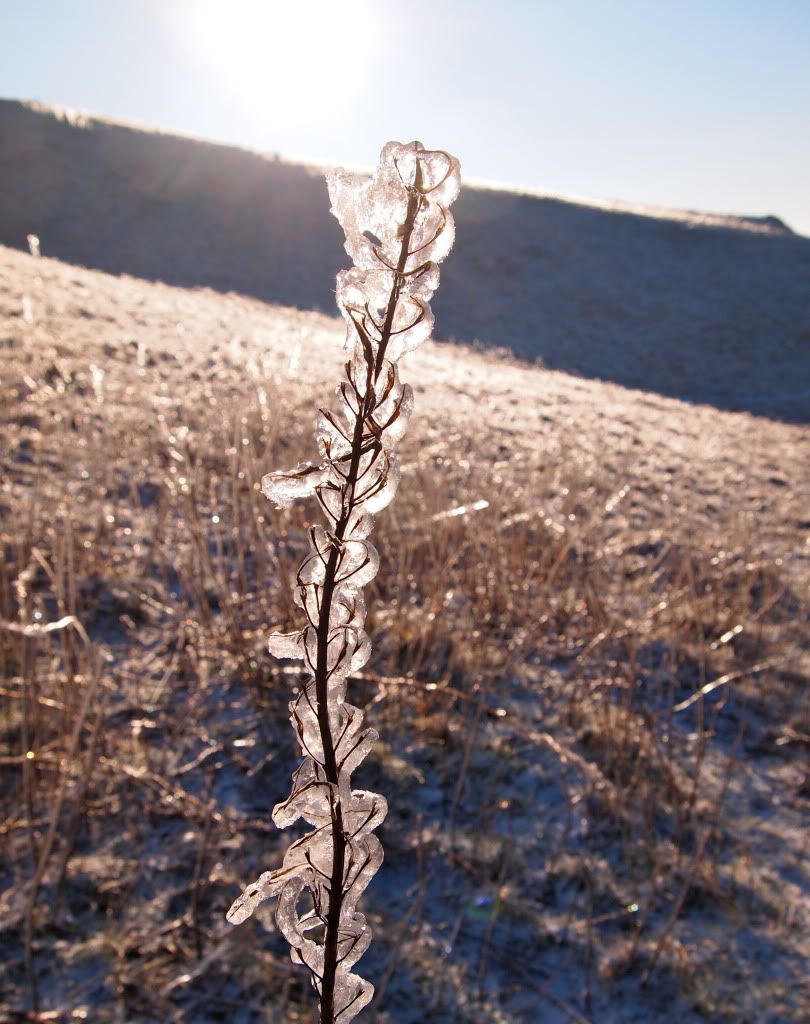 We walked up the hills on the shadowy snowy side and broke through to the side that was all covered in sunshine.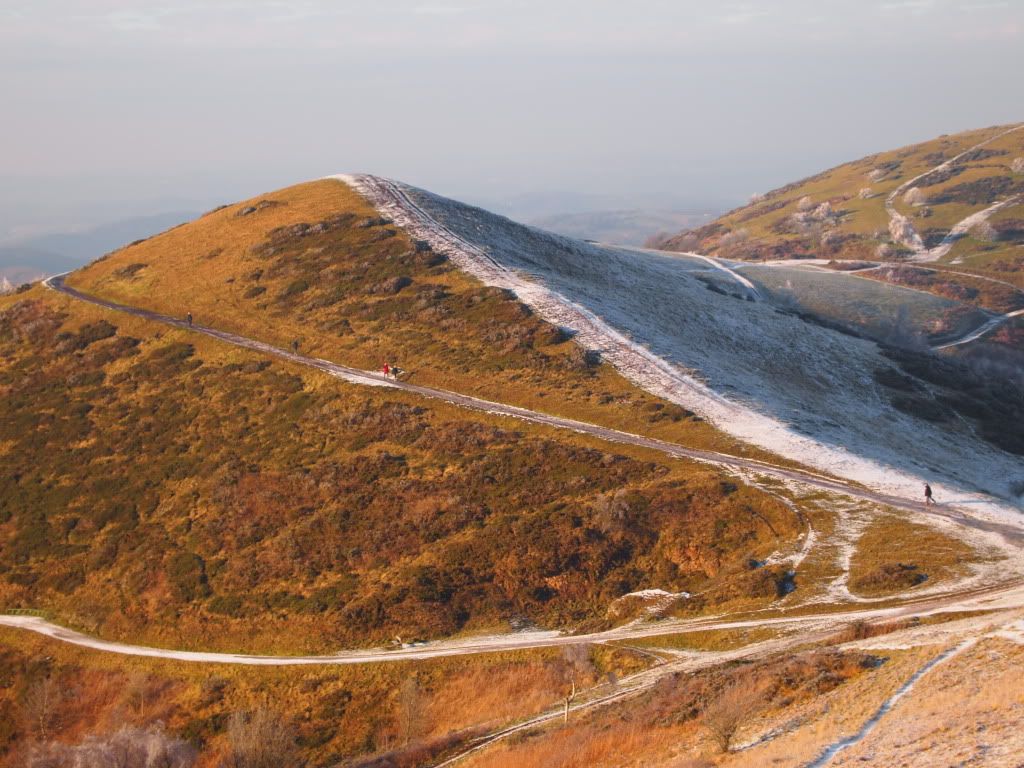 Today we went booting - so good - countryside booting is so easy, breezy, carefree. Then went to climb Lord Hereford's Knob . . . snicker. Which was so enormously tall it was cloaked entirely in clouds. We didn't make it to the top as we couldn't see much and decided to explore the icy bits in the valley instead (Lady Hereford's Valley I presume . . . chortle).
Then home for some serious nothing time. With the best cake ever, baked by Jack.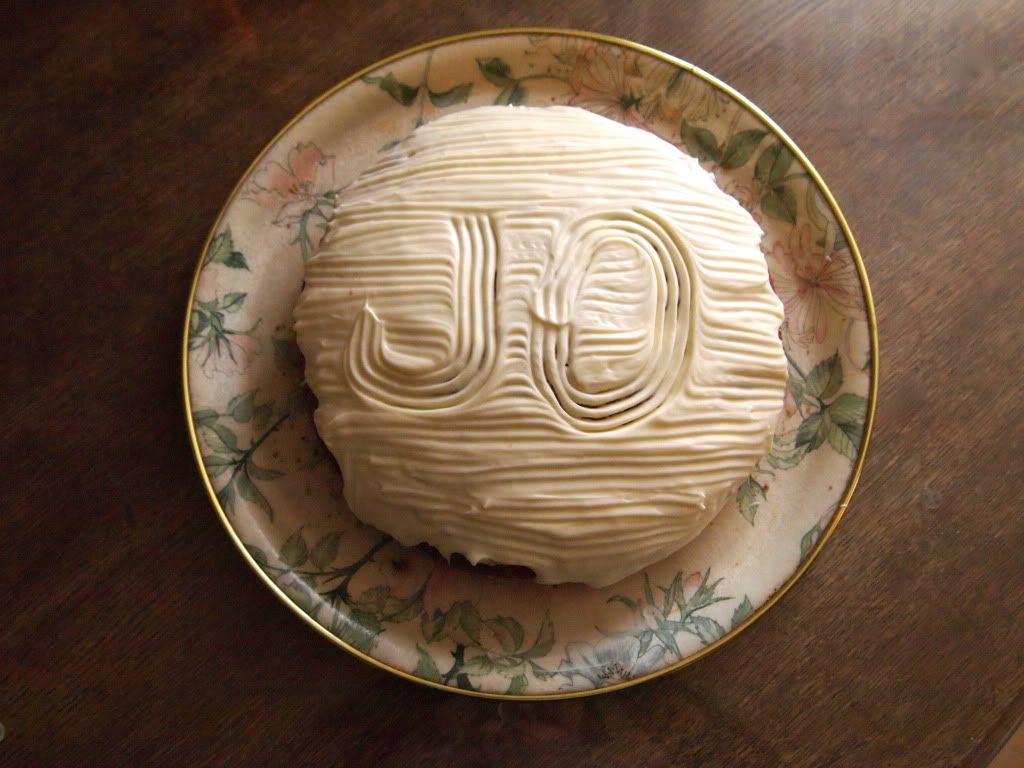 A splendid gift from that naughtiest of clerics
The Vicar
: a Craigie book. And two Creme Eggs from my mother (plus a help with some money for a splendid printing course).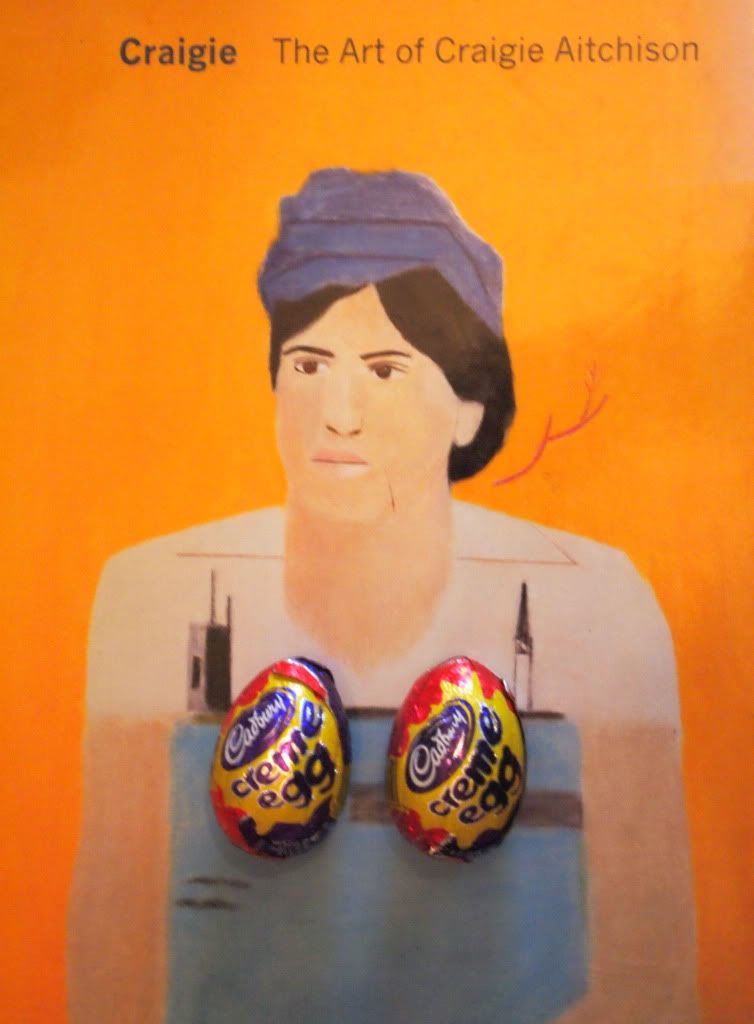 Some beautiful daffs and off to the cinema in half an hour, which will only cost
£4
- I'm tempted not to go back to London.