There will be some colour on the stall tomorrow. Like this beautiful hand-painted plate in orange and gold.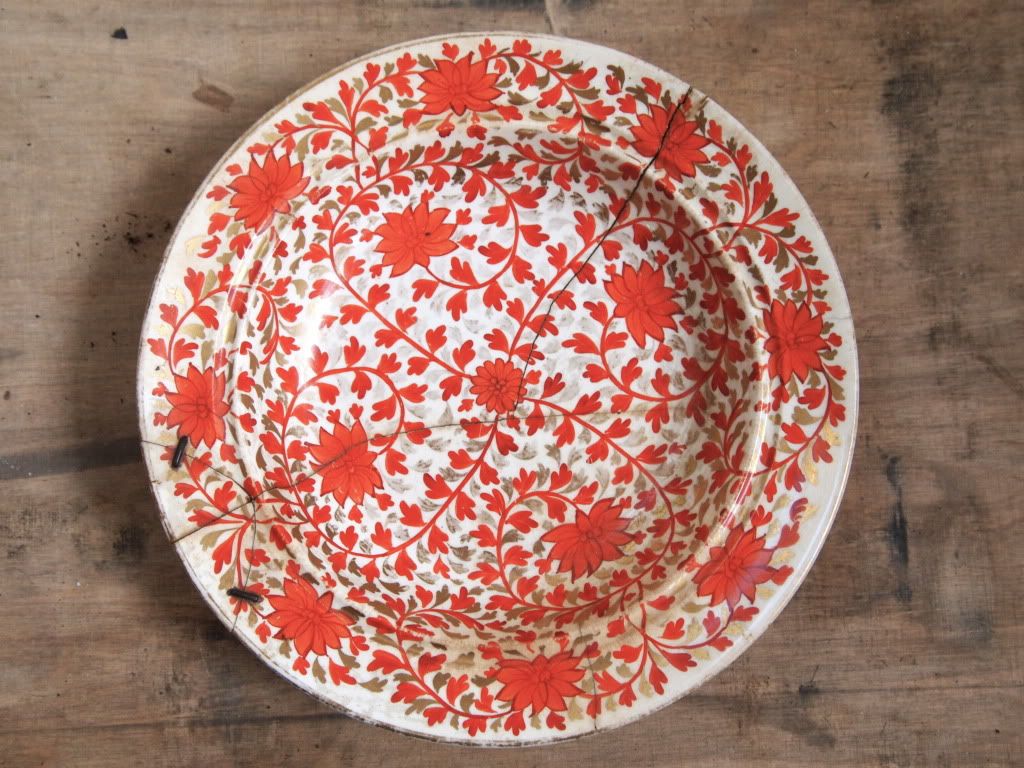 And these bakelite salad servers.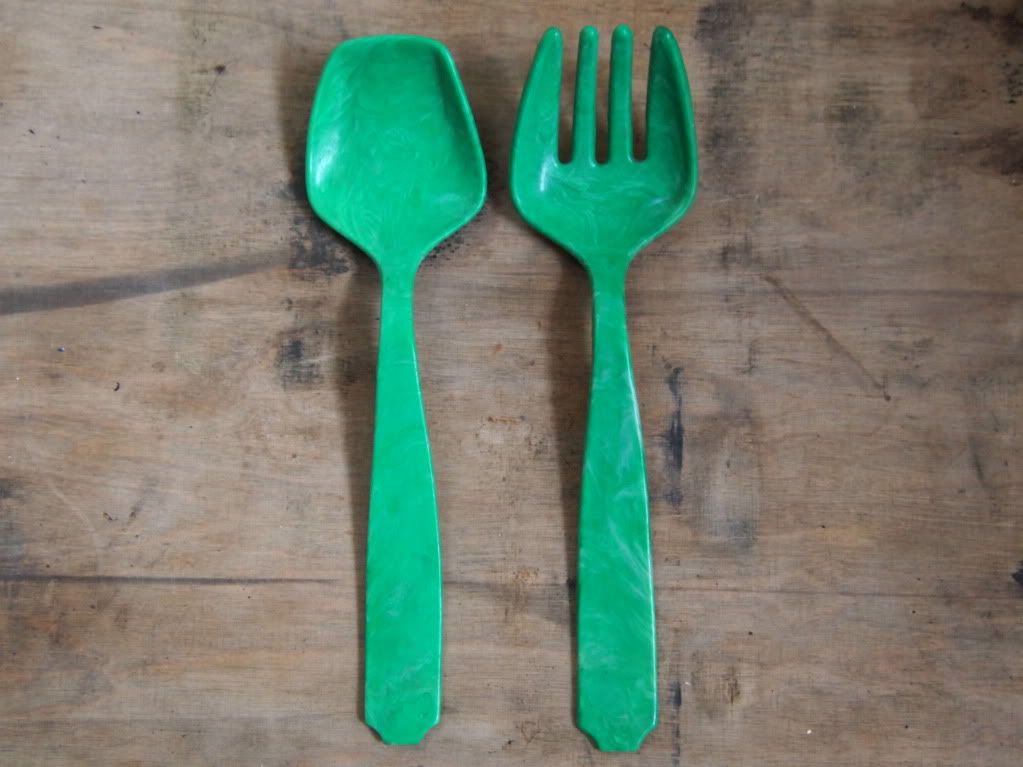 There will also be an inquisitive magnifier on a stalk.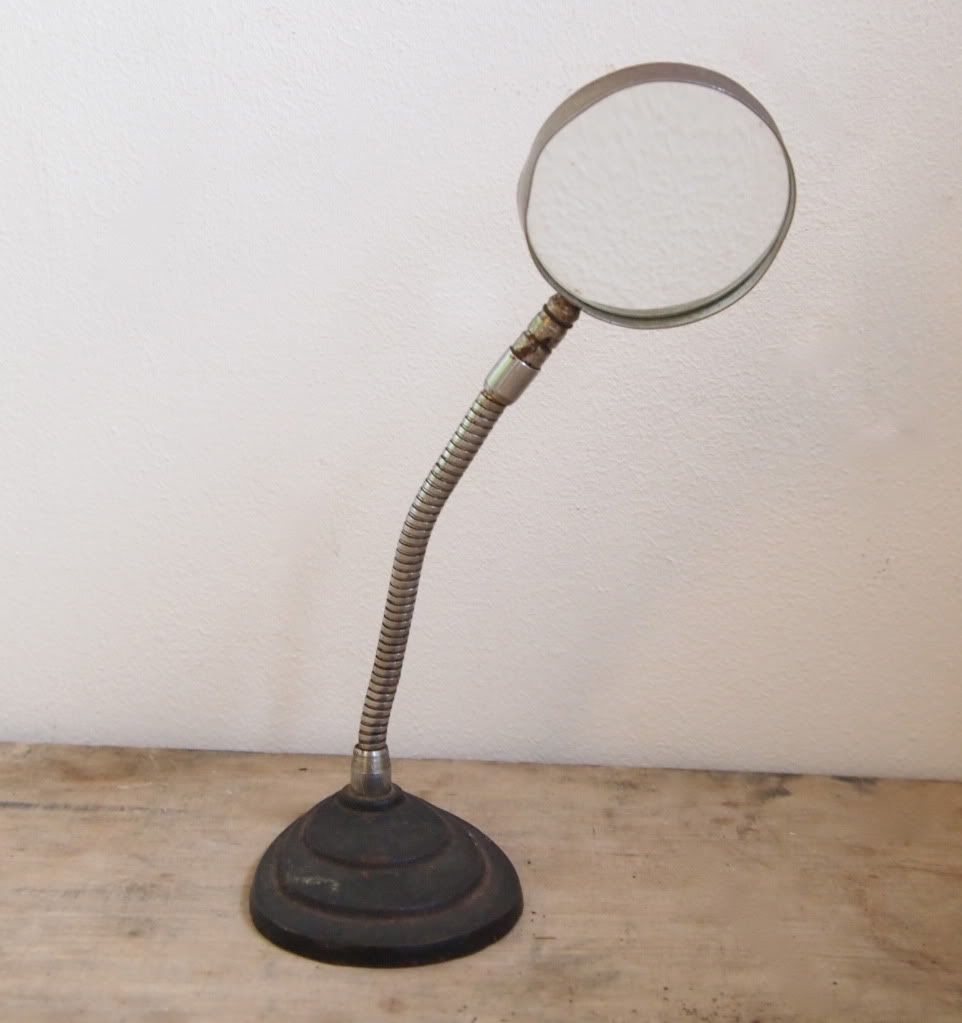 And this glass construction. I find it helps to sell an item if you give as much information about it as possible but this one has stumped me: I've labelled it . . . 'science thing'.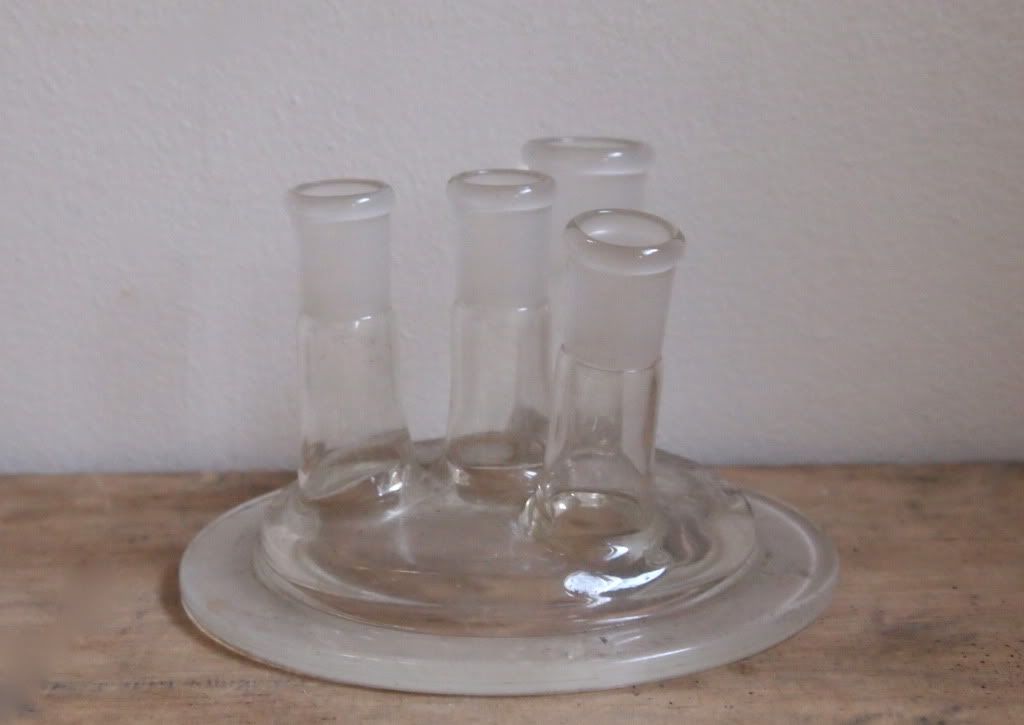 This nice fifties collage made by a child incredibly skilled in cutting out. What's your favourite part of it?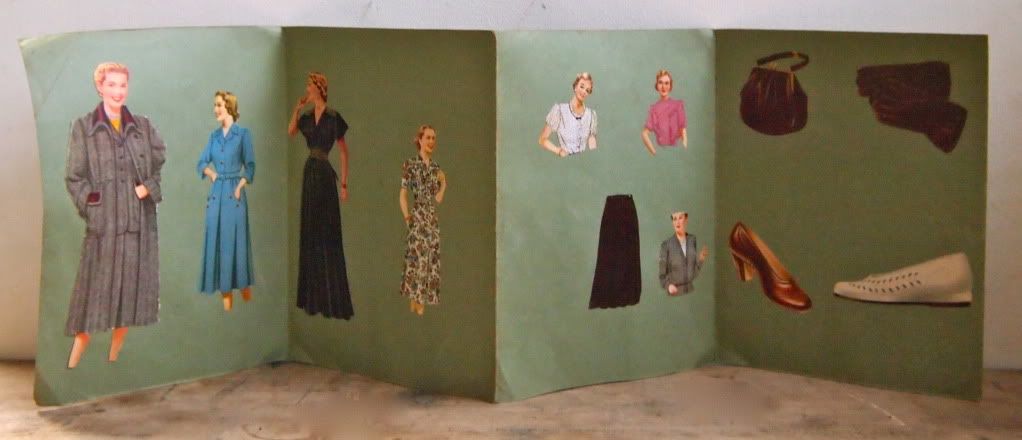 Yes, that's my favourite part too.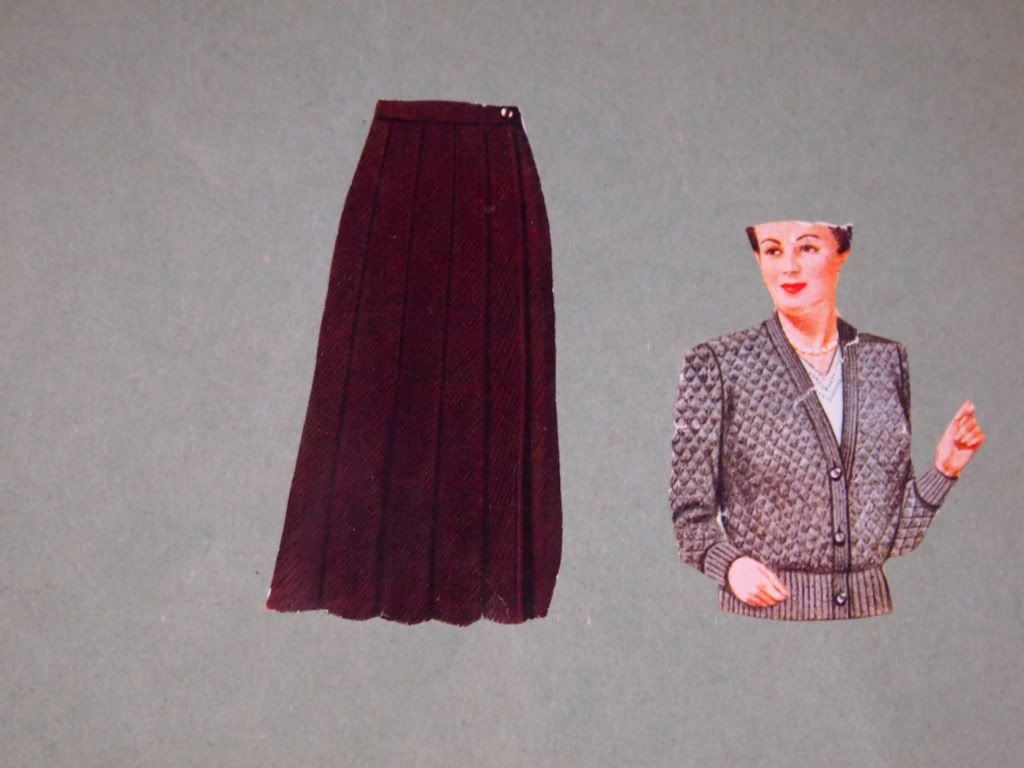 Whilst on the subject of clothes - this dashing brown jumper with a zip.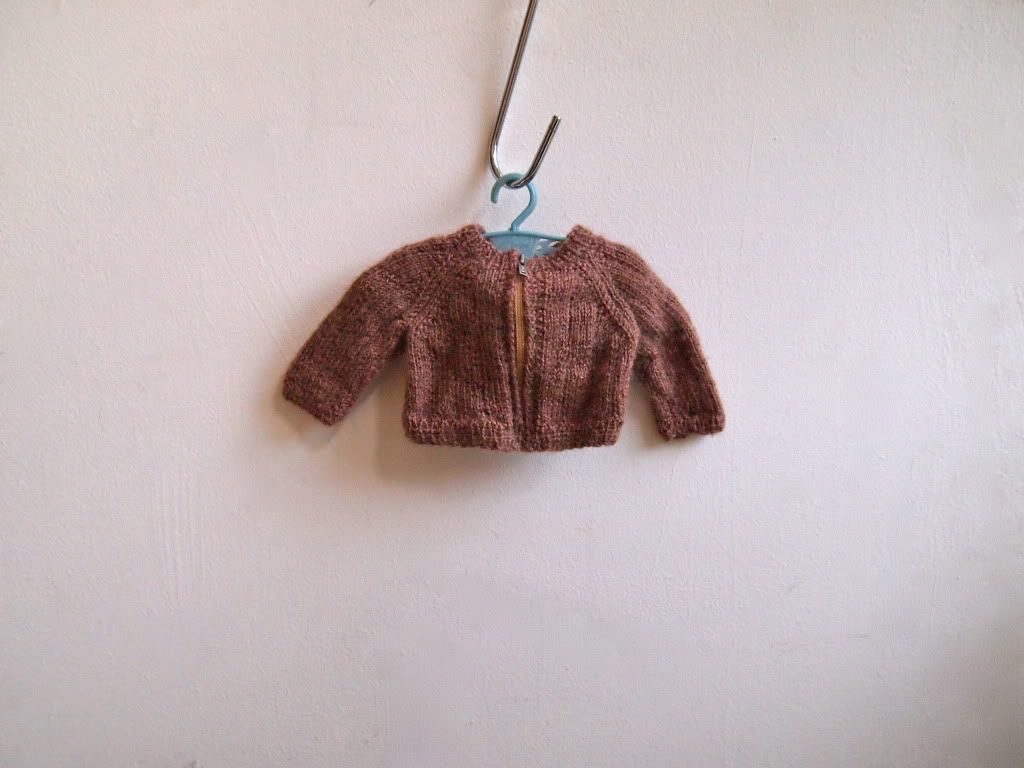 And returning to the nice colours - this orange sixties vase.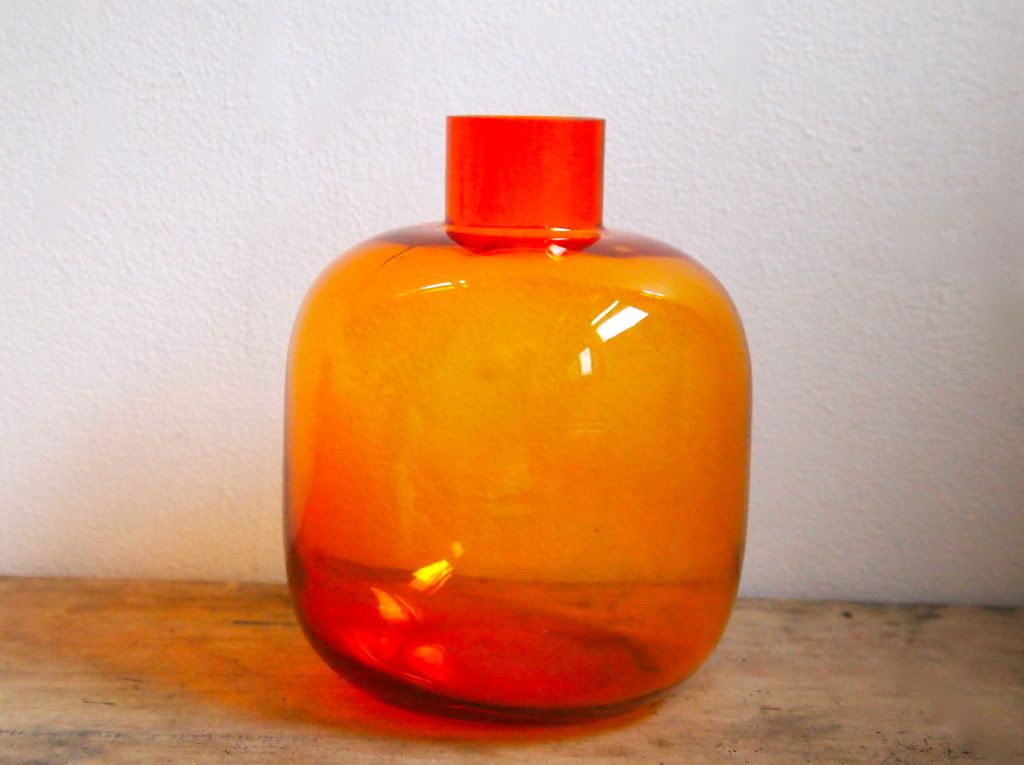 And, my favourite thing, this simple silver and enamel brooch - isn't it lovely? Brooches are normally pretty rubbish but this one speaks to me, a circle seems such a perfect symbol to carry about with you - like a talisman.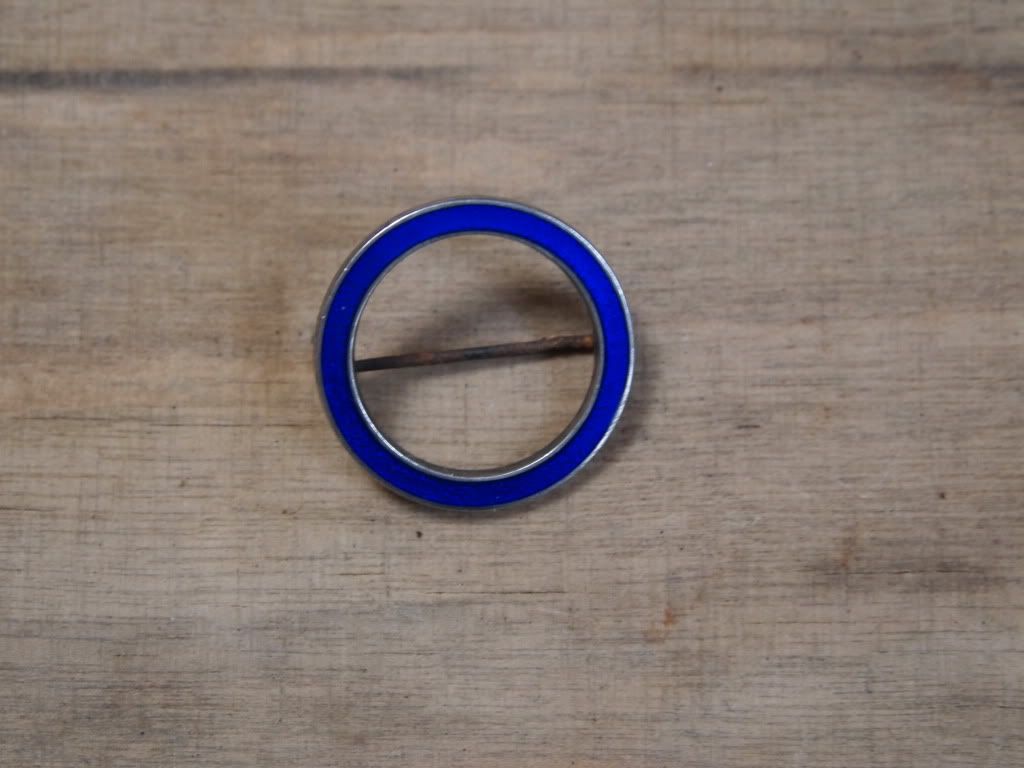 In other news: I am moving into a
house
a real proper
house
. I've been staying with friends for a little while as Octavia had to trundle off for her boat safety test, but now I will be a nomad no more. I'll be a fully paid up member of society - with a washing machine and a bath. Hooray!