My days off have disappeared. On Monday I was a busy bee who did everything. Then yesterday I had a slow day in London with no money to spend. I cycled very slowly to the Tate Britain then ponderously walked around every exhibition. Then sat hunched on a bench and ate a packed lunch of Borough leftovers - watched intently by a toddler. Finally I went to Jacks and let him shovel pancakes into my mouth.
Very good.
Now on with the toot . . .
Crucibles.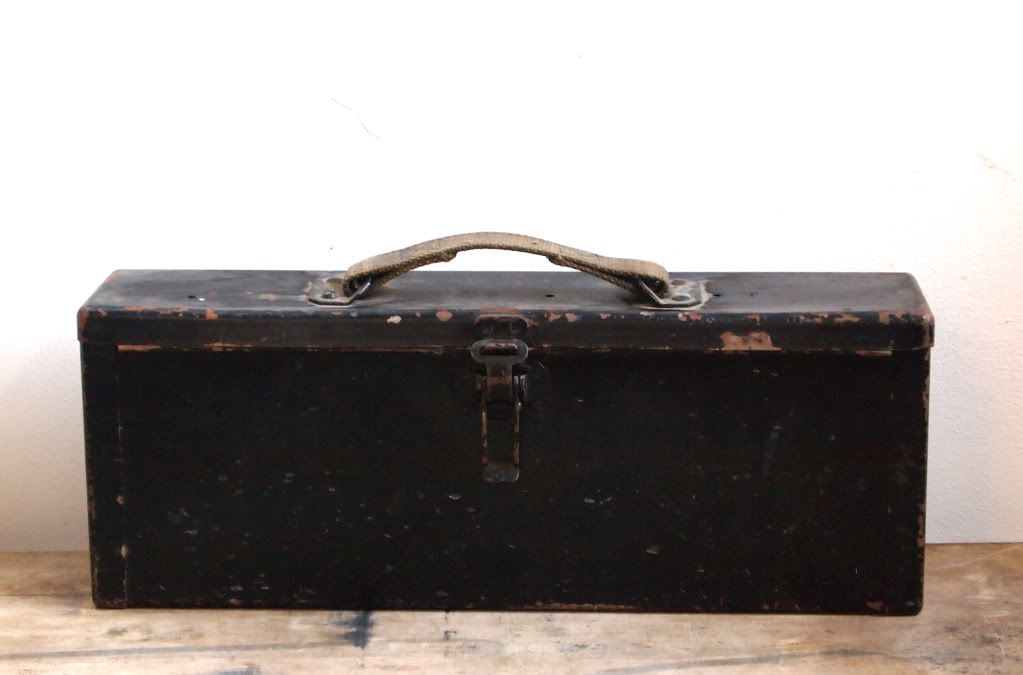 A variety of handsome tin boxes.
This printing kit - look at that bulldog's face - it's just a touch Bruce Forsyth.
Tiny little rolls of paper . . . handy.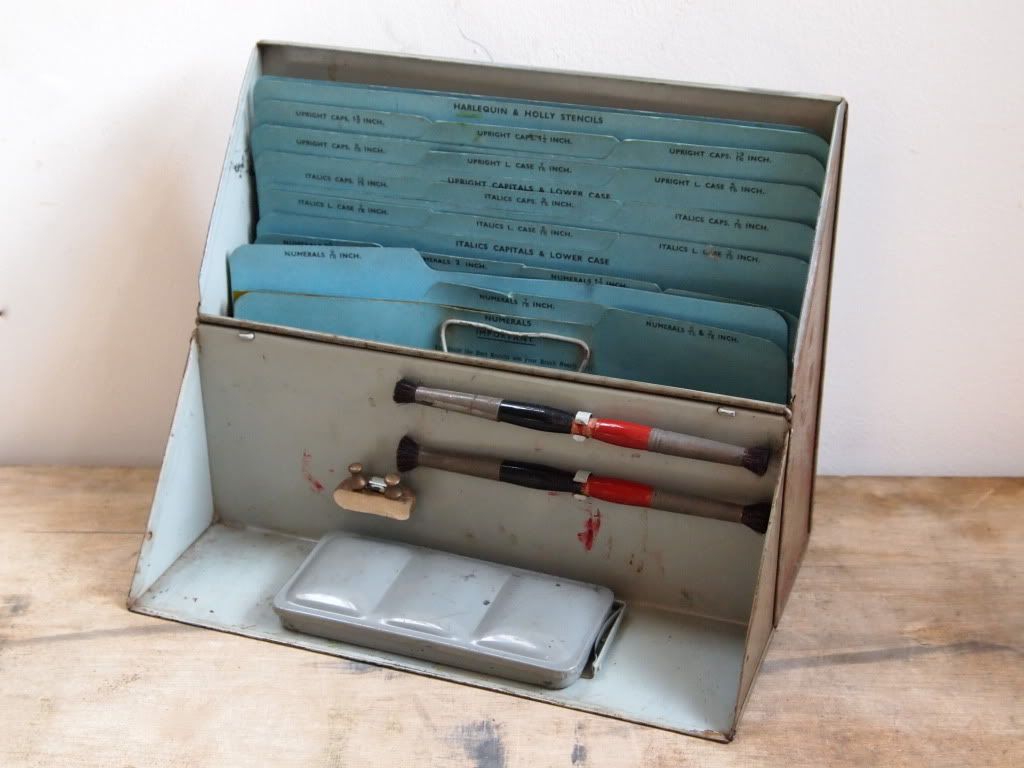 A stencil it in a tin box with all the accessories.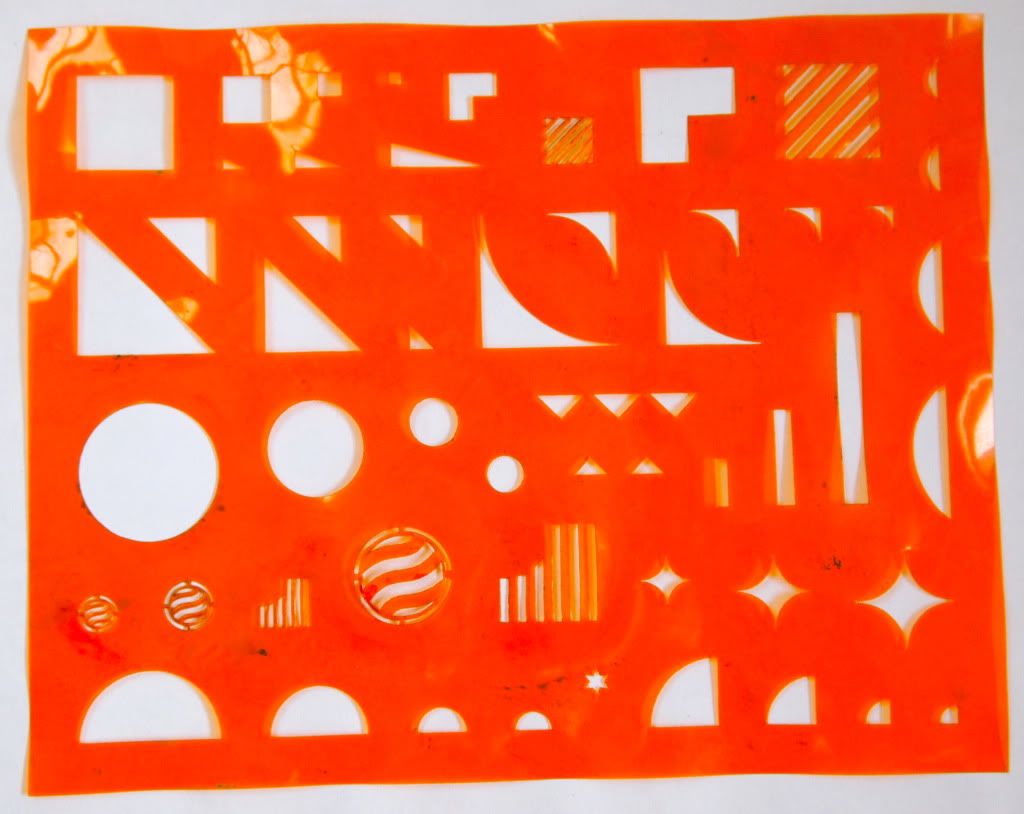 This is what the stencils look like.
A little glass - I reckon it's a
Penny Lick
but I've not seen one so deep before
An afghani smock - the bottom panel with the triangular top is a pocket, how pleasing.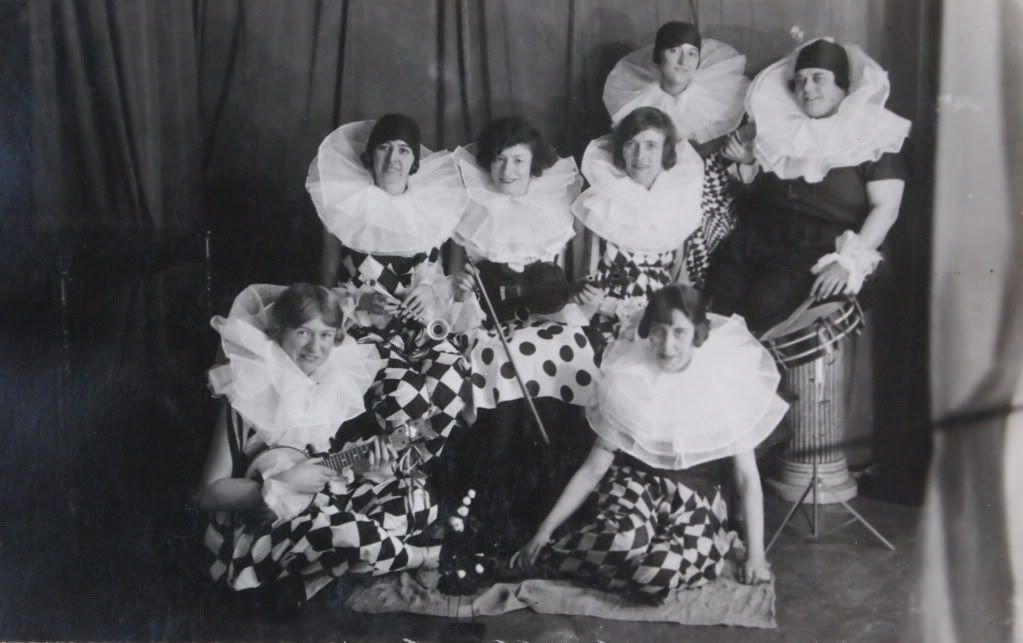 And this grand picture of a band, bit jealous, I want to be in their band.
Also last week at the market I put the mystery item out on the stall - do you remember it? The pewter shovel that turned out to be a masonic thing, I'll link it soon. I put it out on the stall with it's new label and a small old man said to me: 'You've got to be f**king mad ain't ya?' which isn't my preferred mode of address but i didn't mind when he followed it up with . . . 'that shovel's for stirring ice cream!'
That's odd isn't it? I'm not sure I believe him. (Do you think he might have been mad?)