Here's a thing for you.
Dale is a fellow trader and a friend from Spitalfields. His stall is always immaculately curated and thought out, you can tell he takes a lot of joy from it, so I asked him to choose his five favourite bits of toot to post. These are things from his permanent collection, the most select icons of Dale's taste.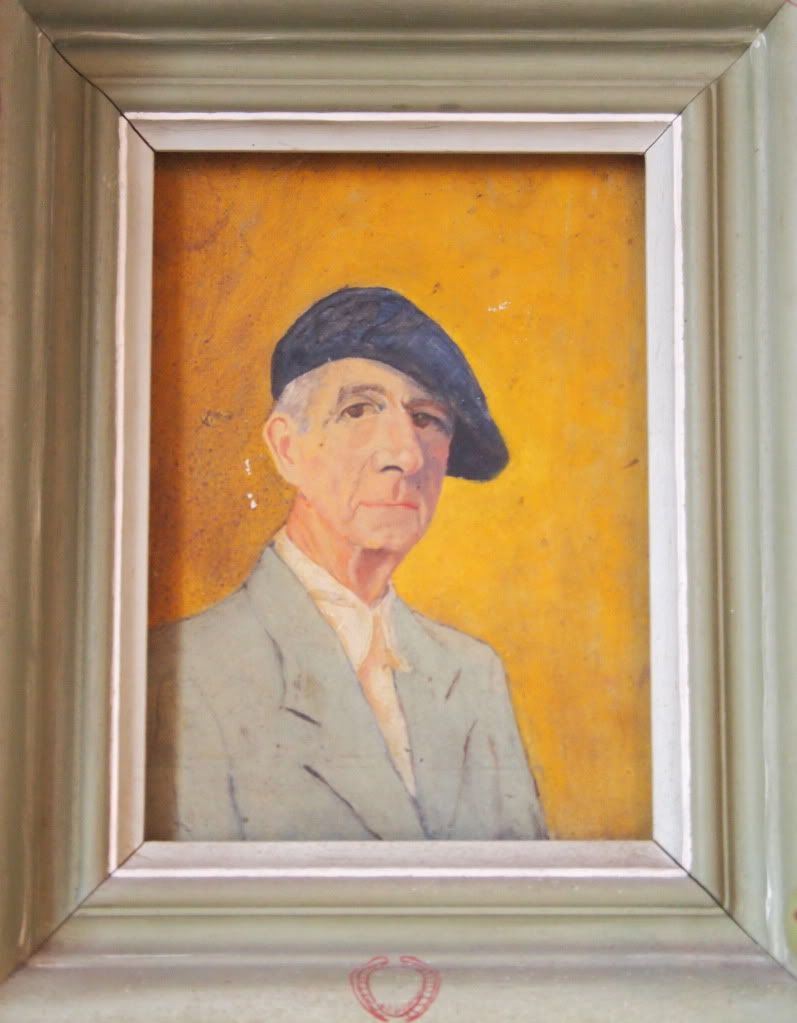 He is no doubt artistic. He says he inherited his knack for visuals from his Mum, she'd take him along to her art classes after school, his Dad was a session musician so worked a lot in the evenings. Two of his best things are paintings. The old man above is chosen for his duck egg blue jacket which matches his duck egg blue frame.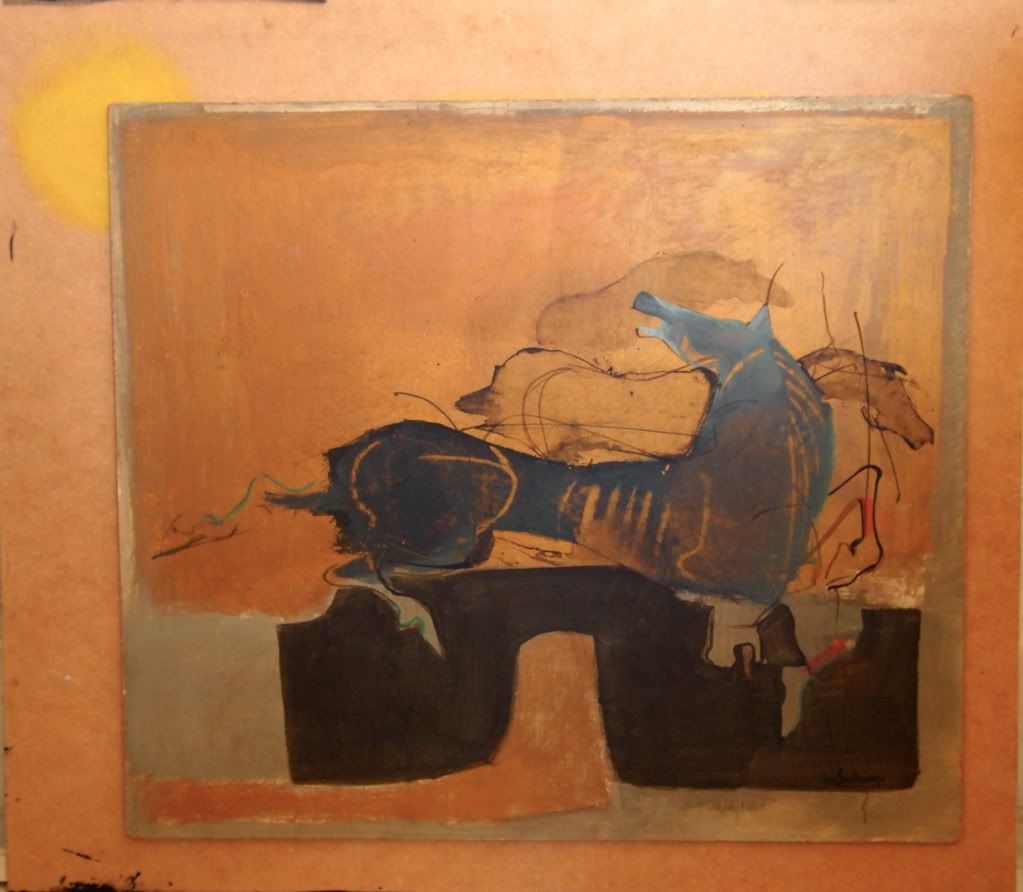 This painting is my favourite thing of Dales - I like it mostly because he mounted it on the brown board, the back of a picture frame, and carefully added the yellow circle at top left. I think it works perfectly and sums up his thoughtful and minimal way of doing things.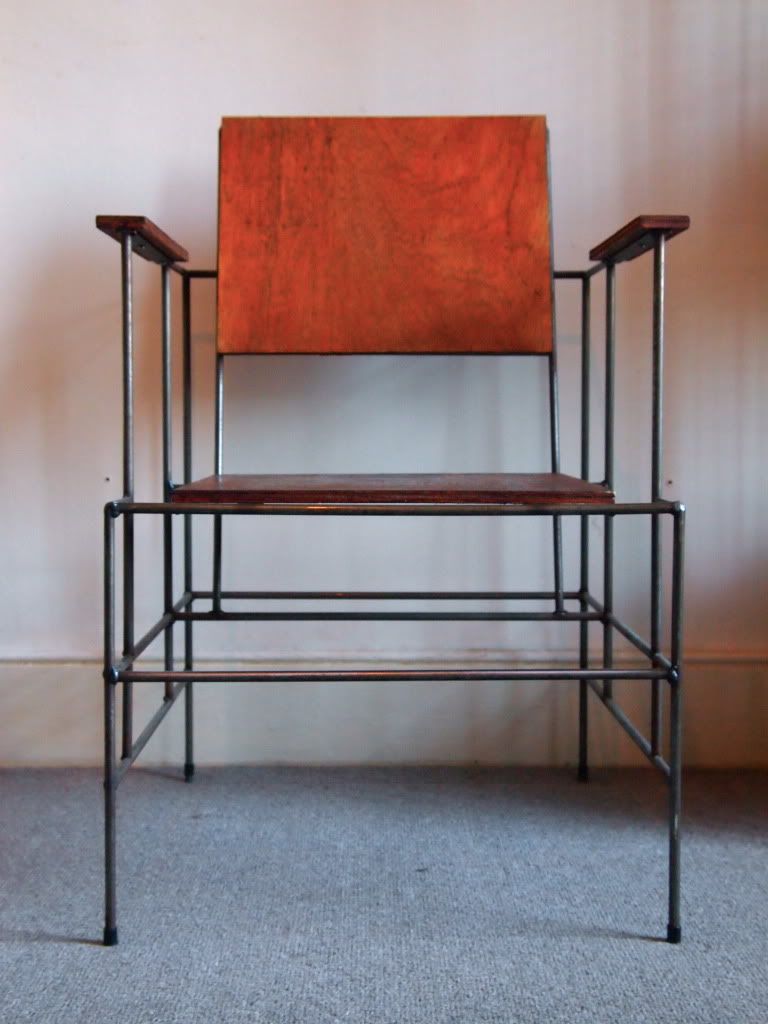 A real star of the five is this chair. It's beautifully comfortable and incredible to look at yet definitely amateur made: the welding is very visible and the wood is only ply. Dale said a thing about I liked: that it 'wasn't made to be celebrated'. Beautifully put I thought, a lot of design can be a bit too pompous, who wants a smug chair in their living room?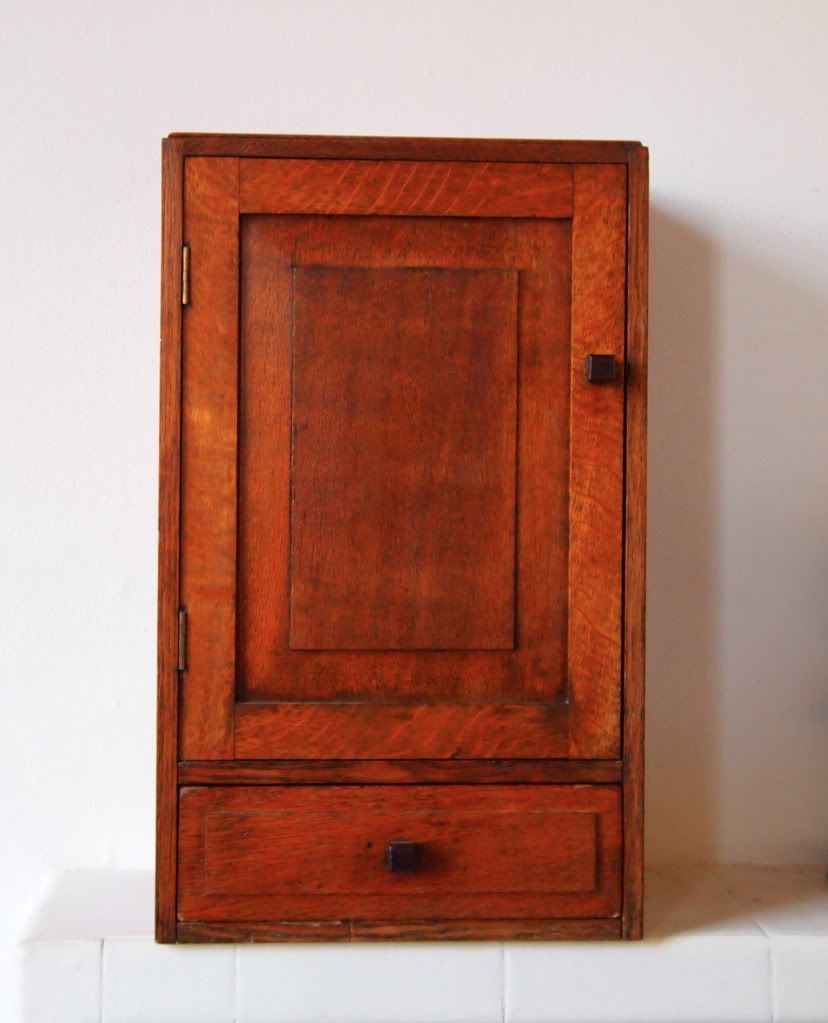 Similarly this cabinet is humble and warm; made by a student (it has their name and school written on the back). Slightly hokey . . . or as Dale puts it 'made craply' which makes me laugh because he makes it sound like the highest compliment.
The proportions and symmetry are spot on.
This clock is chosen for that duck egg blue colour again. And it's better without the hands there to 'throw it off' - again with the symmetry, he definitely knows what he likes.
From this selection I conclude that Dale has a tidy mind and is creative with it. The bastard. These things are echoed in his whole house which I may show you another time - I tried putting house photos in this post too but got a bit overwhelmed with things to say.
Needless to say he's a gem, you should pop down Spitalfields and ogle his goods sometime.