I've discovered the work of Roger Fry whose ceramics are monochrome and stark whilst being warm and unpretentious.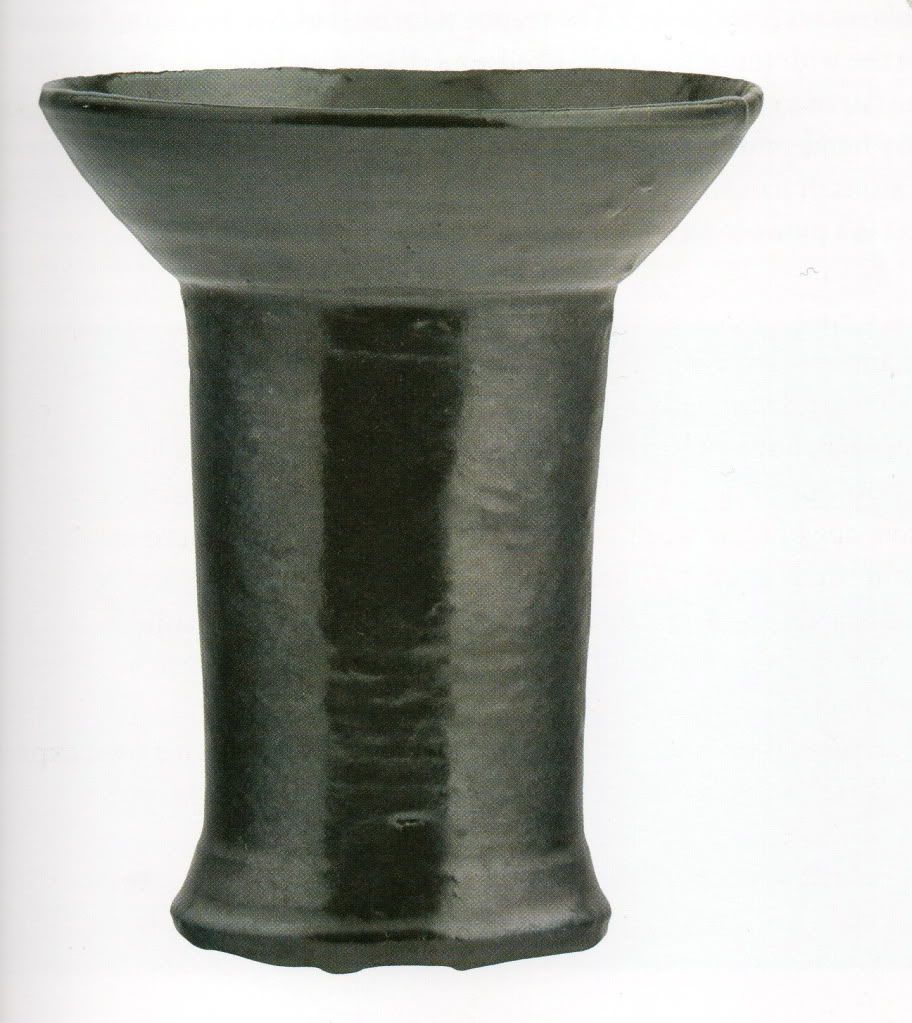 I like that this one has a large chip at the base.
Again I've been seduced by a piece of black pottery - this one below is my favourite.
I found them in this book about the Omega Workshops. Ceramics are especially exciting at the mo because in April I will start a pottery class - an adult education affair that I hear is attended mostly by the elderly of the East End. I can't wait.