Dear friends, i was busying myself in a greenhouse yesterday and I was beyond happy - almost too happy. I quite wore myself out.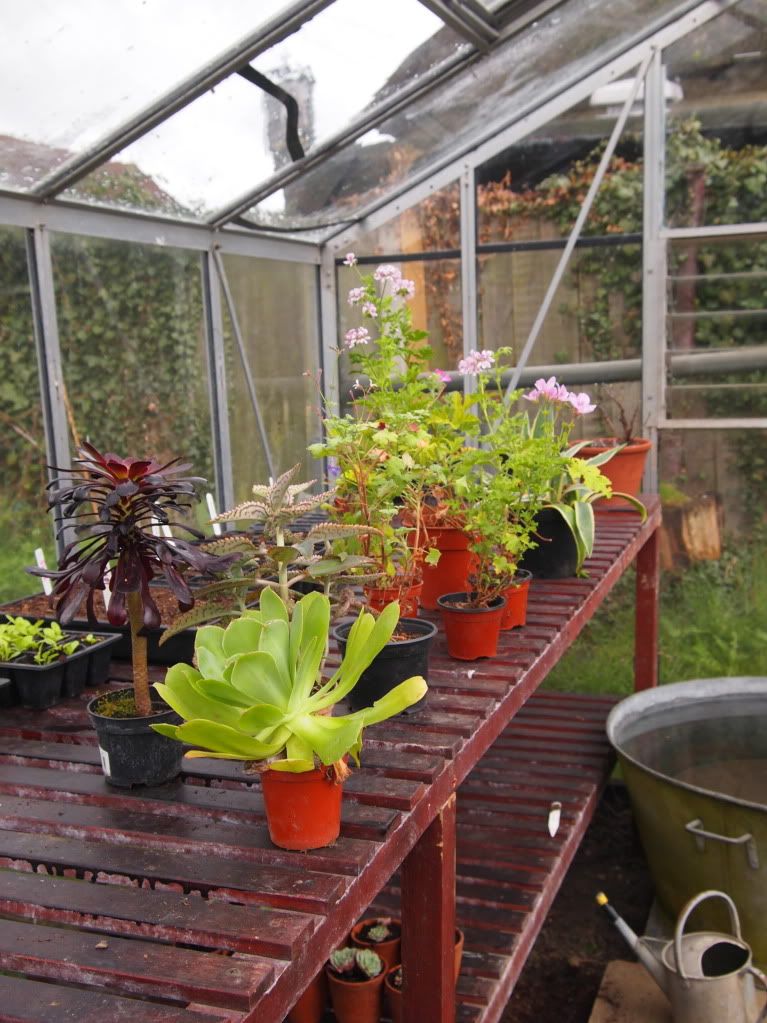 I'm learning more about plants, but quite slowly. I do know what I like though. I like this one: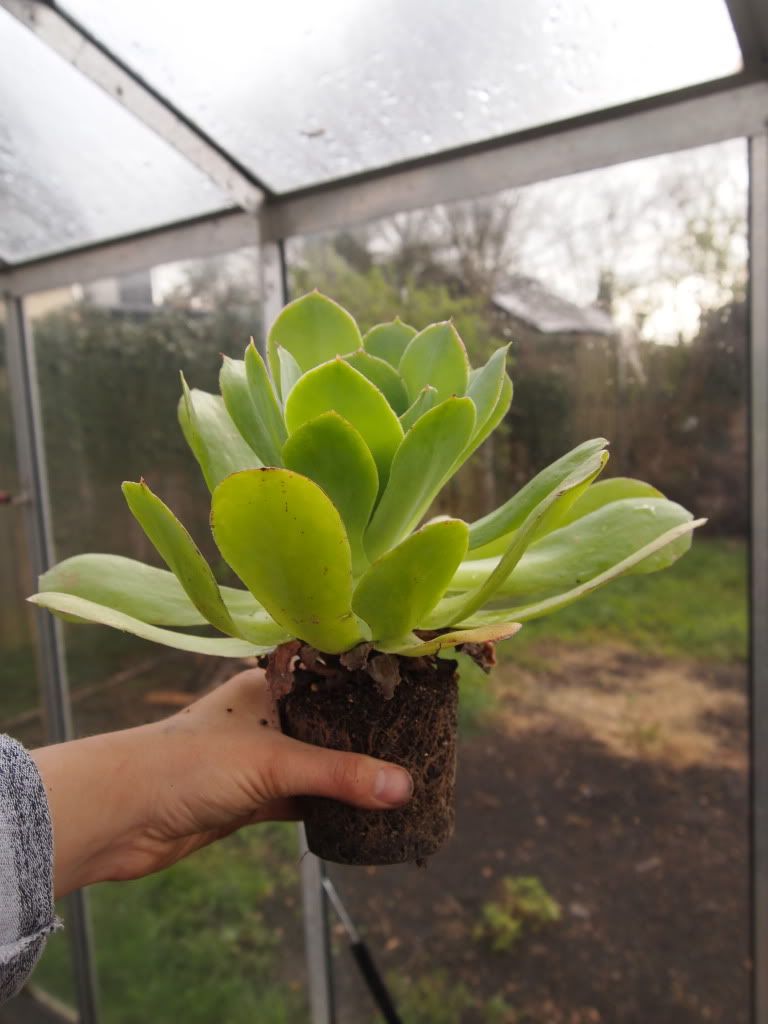 All the succulents that look like rosettes are called Echevaria, but I don't know the name of this exact sort.
Only that it's incredibly beautiful and
big
.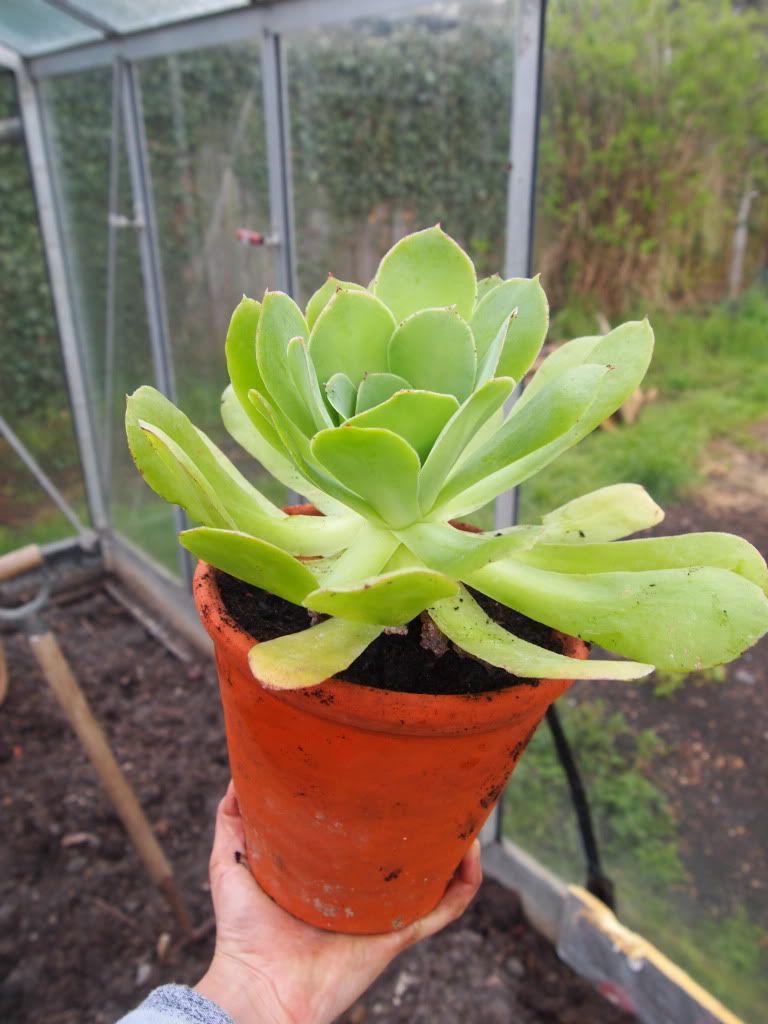 I put it in a
big
pot in the hope that it might have a baby out it's bum . . . if you know what I mean.