A clown made of Balsa wood and cloth.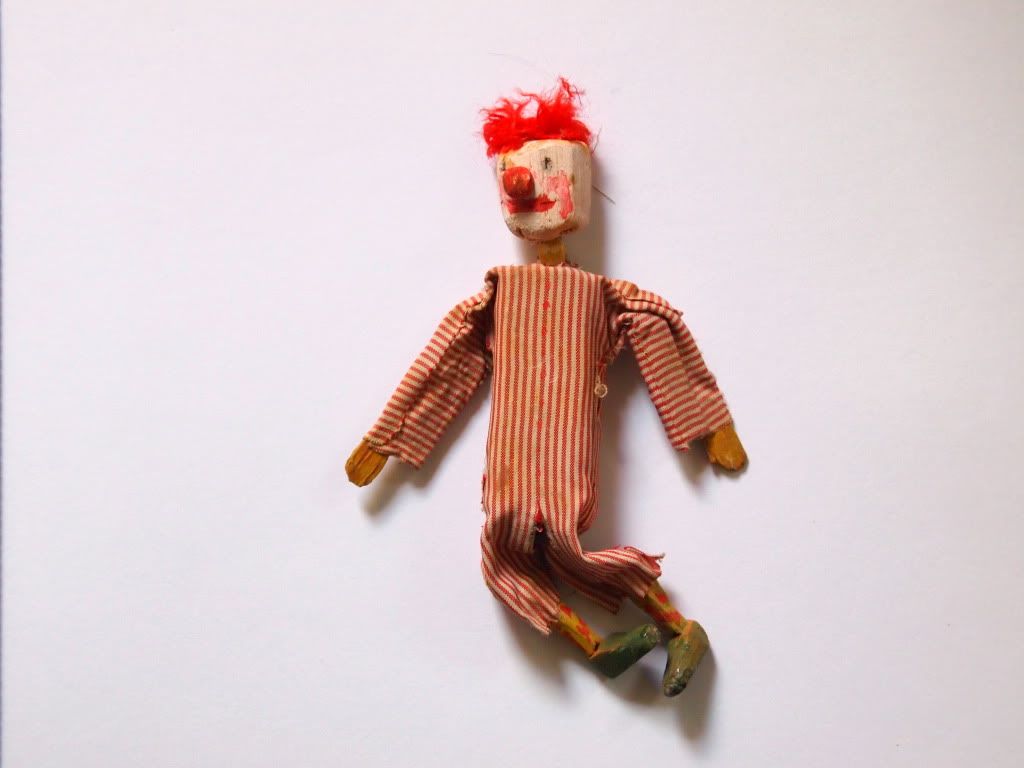 A boat made of balsa wood with painted tissue paper sails.
A balsa wood man with fabric joints.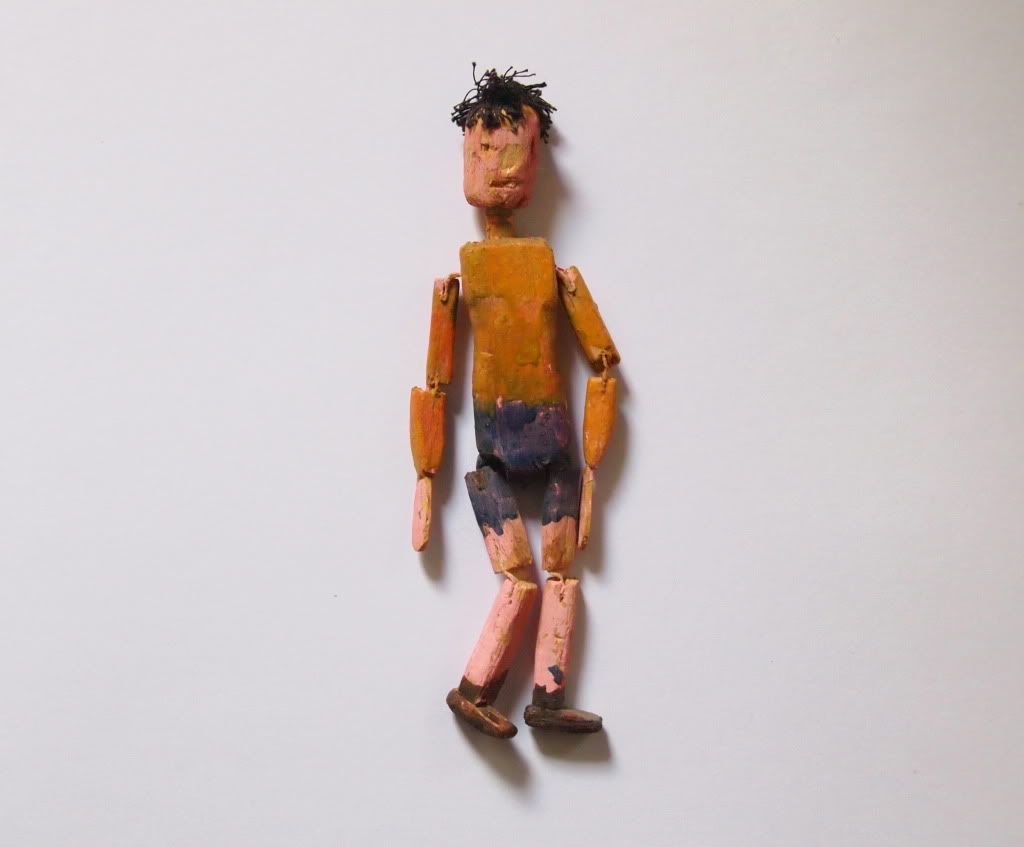 And a whole-head mask made of cane and . . . an awful lot of toilet paper.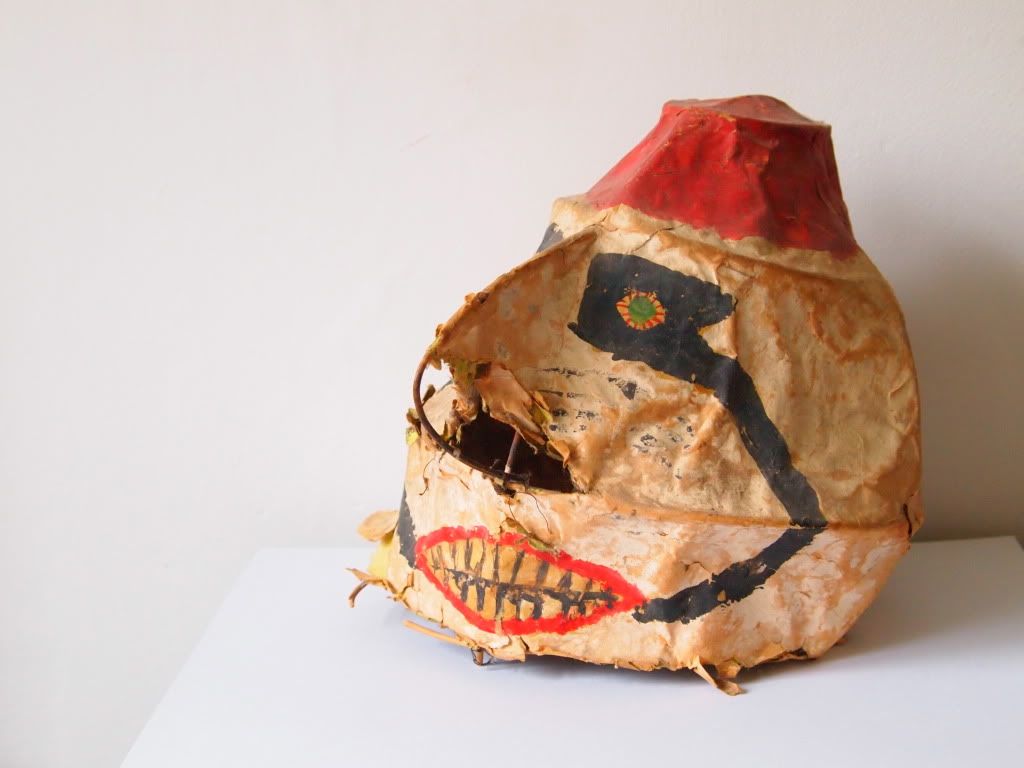 Beautiful, frail, naive things with so much character.