I hate the saying 'It's not what you know it's who you know' - I think it was invented by people who manage to network at private views. Invented to spite those of us who prefer to stand by the nibbles - I normally only manage to ingratiate myself to the nearest bowl of peanuts.
But recently it seems I do know a lot of very fine people - many of whom are willing to stoop and pick me up when I've got myself in a stupid mess. Which is nice.
First Josh picked me up when I was ill and homeless, he fed me risotto and let me sit in his bed all day watching Ru Paul. Then Dale found me a place to stay real cheap. Then I thought my problems were getting to be manageable when I met my Mum for lunch at the Hare Krishna cafe. She told me that I was still ill and exhausted, I proved this point by getting teary into my highly nutritious spinach pie.
And finally, yesterday Jack drove all the way to my bedside to pick me up and take me to the seaside - he put up with my ruddy cheeked silence (interspersed with whinging) all the way. Once there I ate a medley of Gods creatures, cow, pig, crab, and slept a good twelve hours. Here I am doing a little rest and recuperation on the beach -
Whilst Jack frolicked in the waves. Cheery bastard.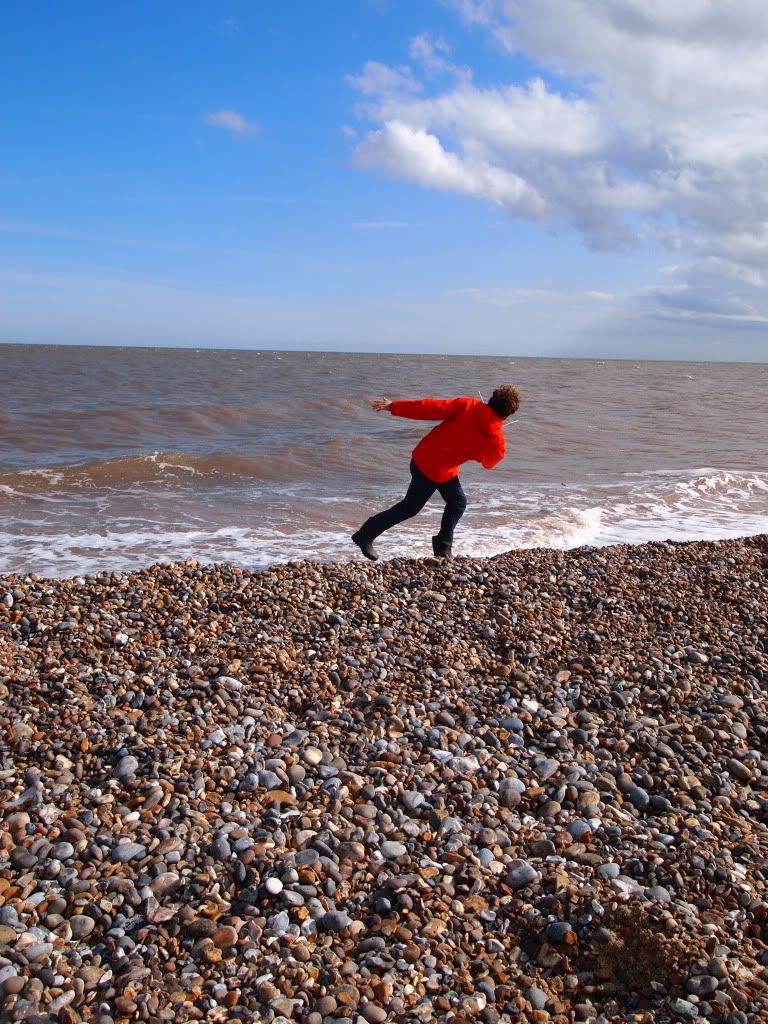 We went to the hut, which I've been holidaying in since I was small.
It's a bit of a safe place, where everything feels ok, where you can do nothing without feeling bored.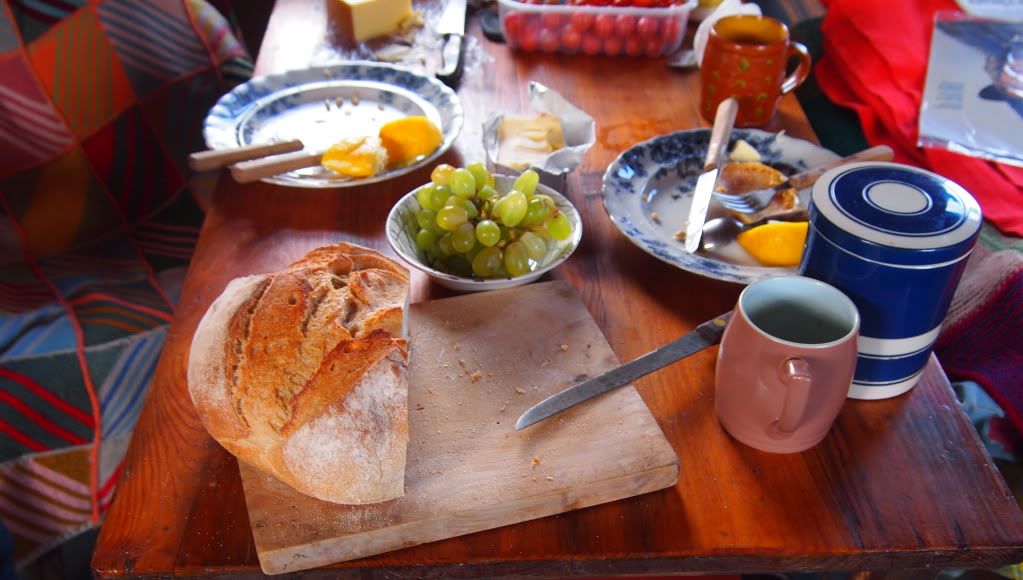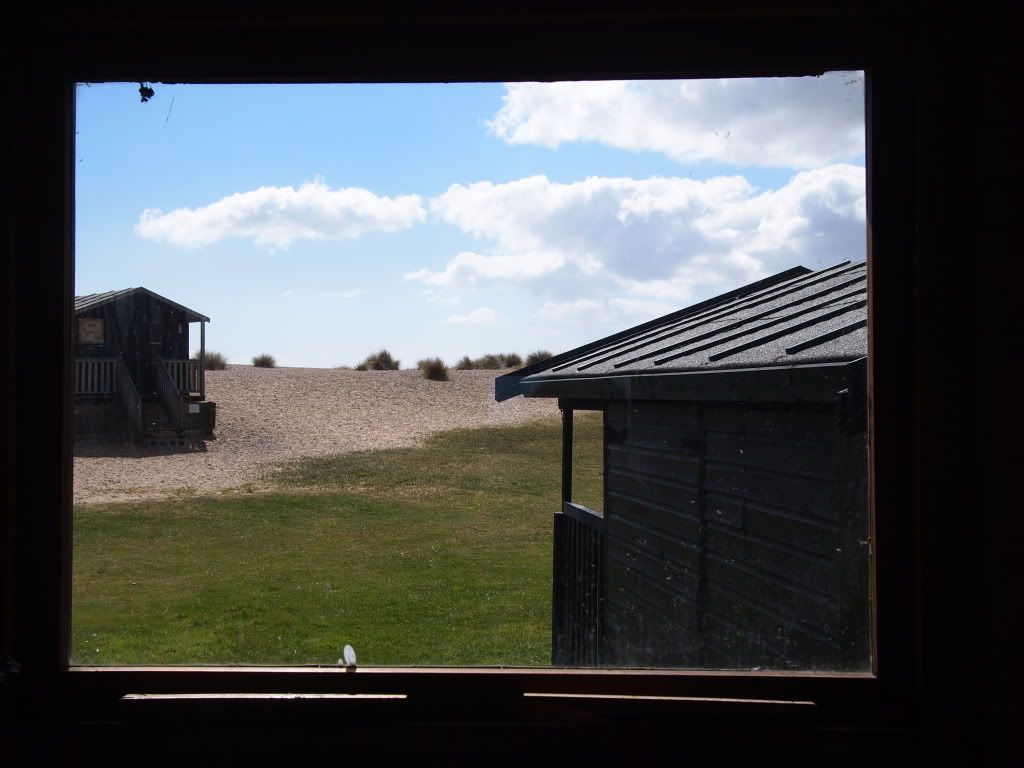 We mooched up and down the beach, just doing the same small walk in between reading the papers and drinking tea.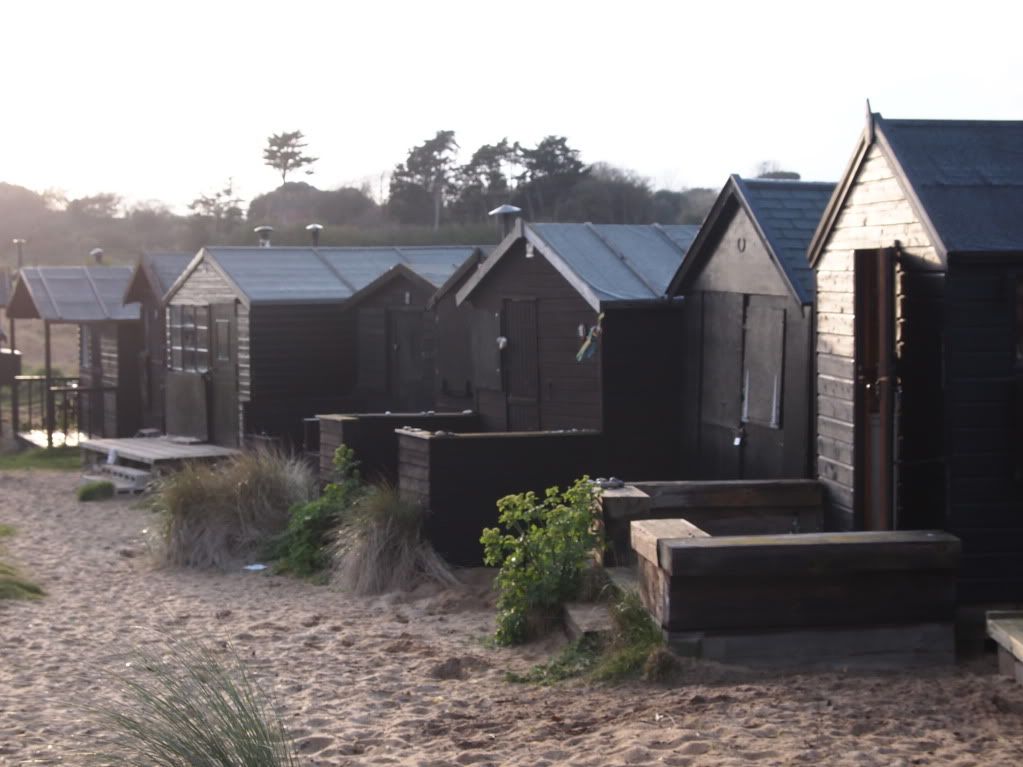 Then around the harbour - where there are now neon green cables strung about, really zingy against the grey sky.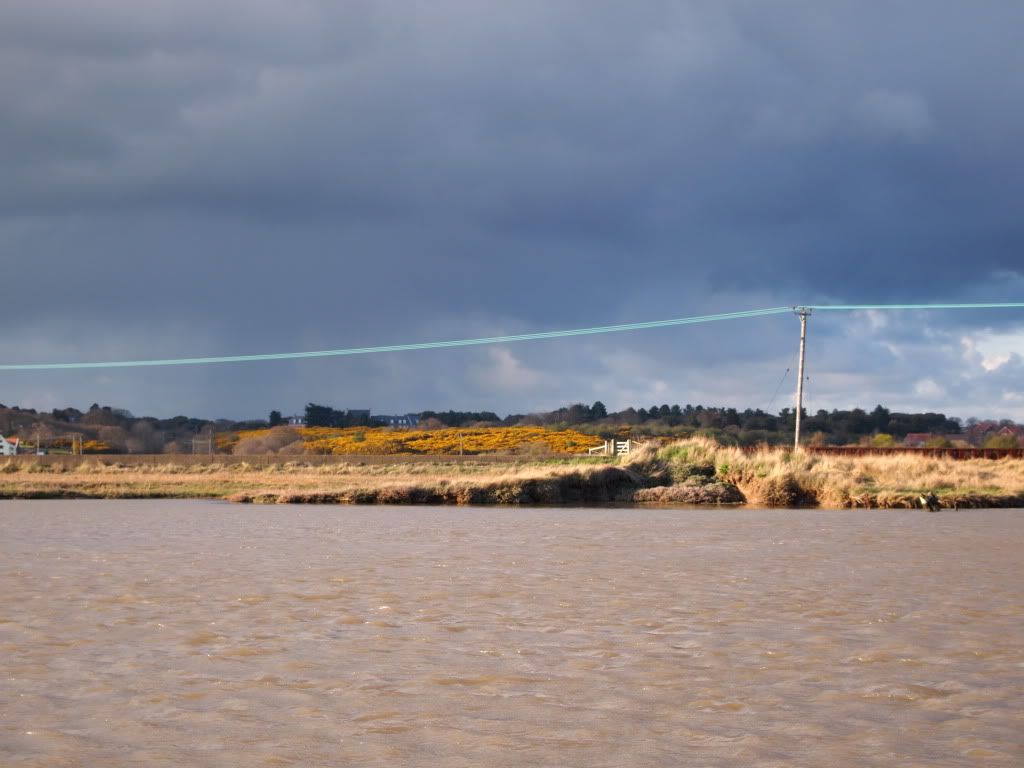 And on the way home Jack screeched the brakes on . . . a jumble sale. Hoop-de-hoop! We were just in time because as we waited the most enormous queue formed behind us. Hilarious.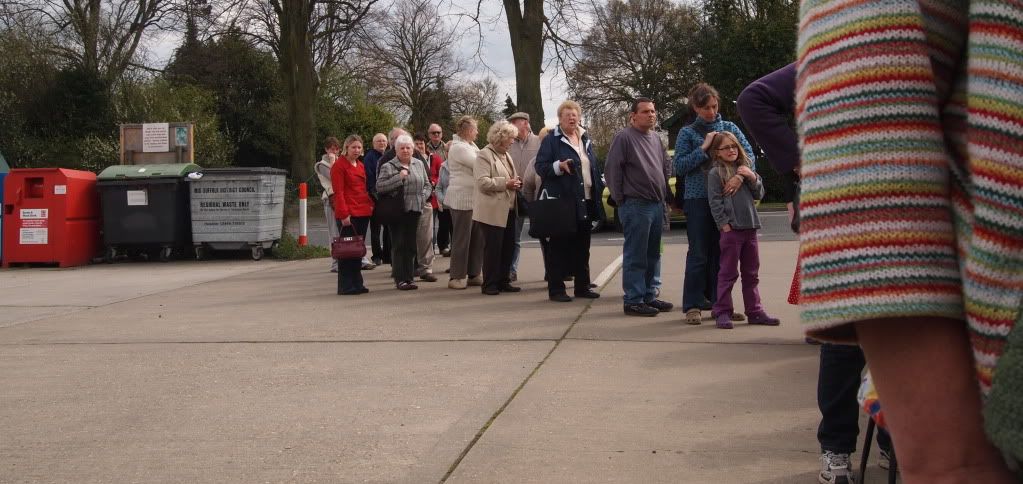 Once in it was a case of finding an empty space at one of the long tables and try to edge along, looking real thoroughly as you go - if you come up against a stationary granny ask to swap places but be careful that in the act of swapping a crafty silver-haired bandit doesn't purloin your place. I've got jumbles down to an art, it's just a shame this one was slightly slim pickings.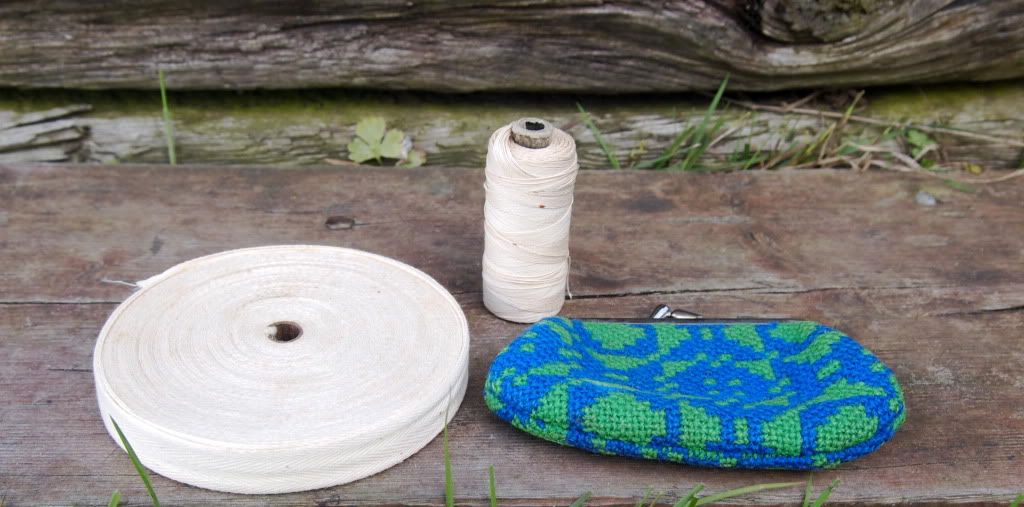 Though I did also buy a glass of squash for ten-pence and won a special something on the raffle . . .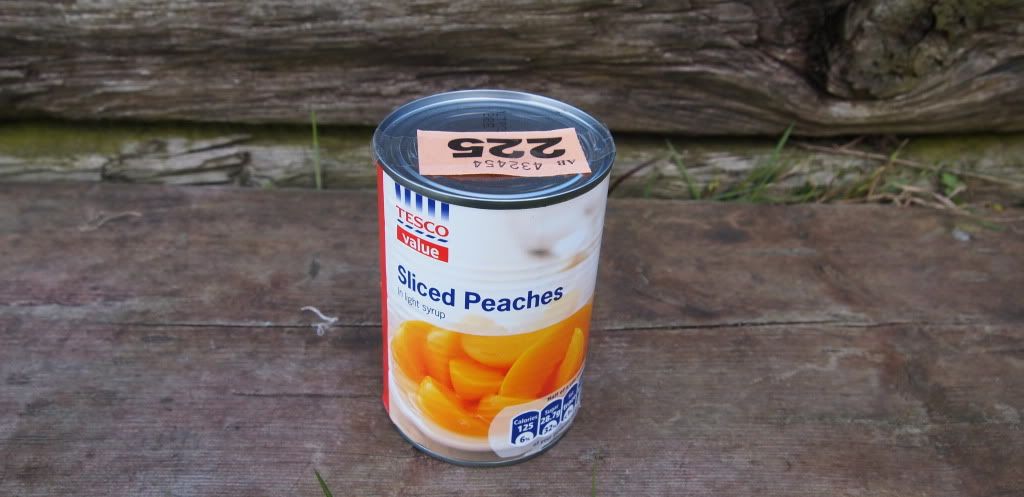 After the jumbling we stopped at Bury St Edmunds where I was so happy to find this old chap busking with his saw - tapping out a rhythm of boing sounds and singing in a low voice.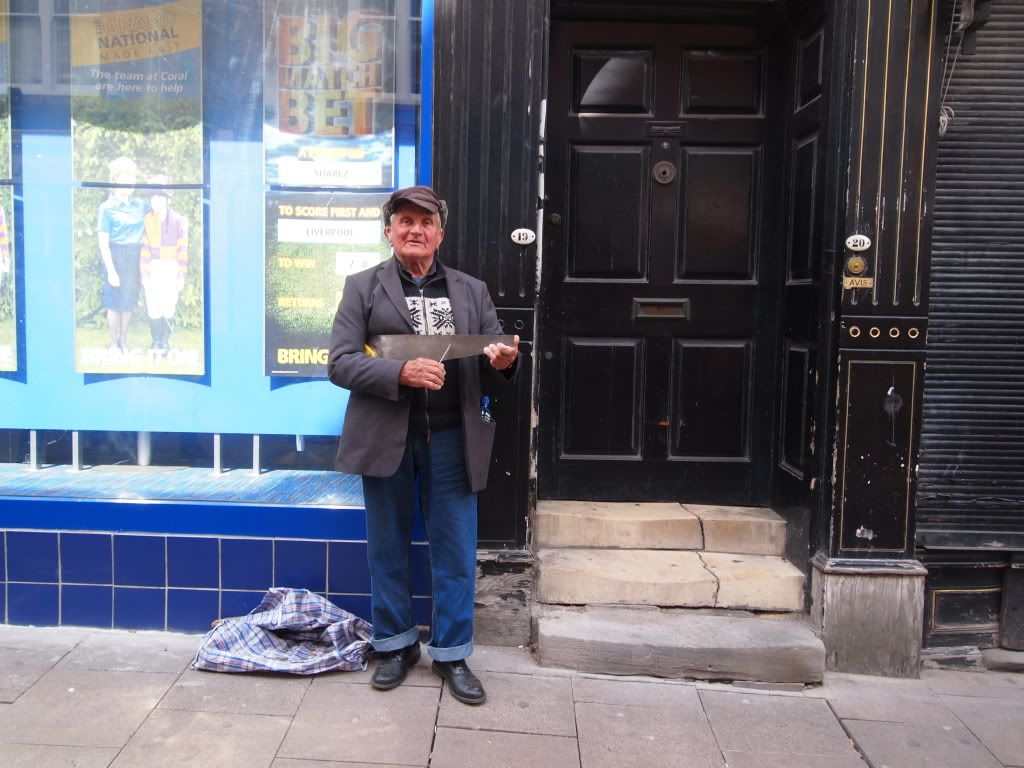 As much as I like London and all the culture it has to offer I felt a little reluctant to go back. It seems such a self-conscious place at times where anything wholesome is lorded up and priced appropriately. I know I enjoy the place and that it's good for my brain but actually there's something about winning a tin of peaches in a raffle that nourishes my soul.