Here are a few small bits, I also bought some big bits, including . . . a set of traffic lights. Sigh. Bit of a Beavis and Butthead moment - if I'd kept every wacky buy I made I could have dressed a million daytime quiz shows by now. Here are the bits I like best . . .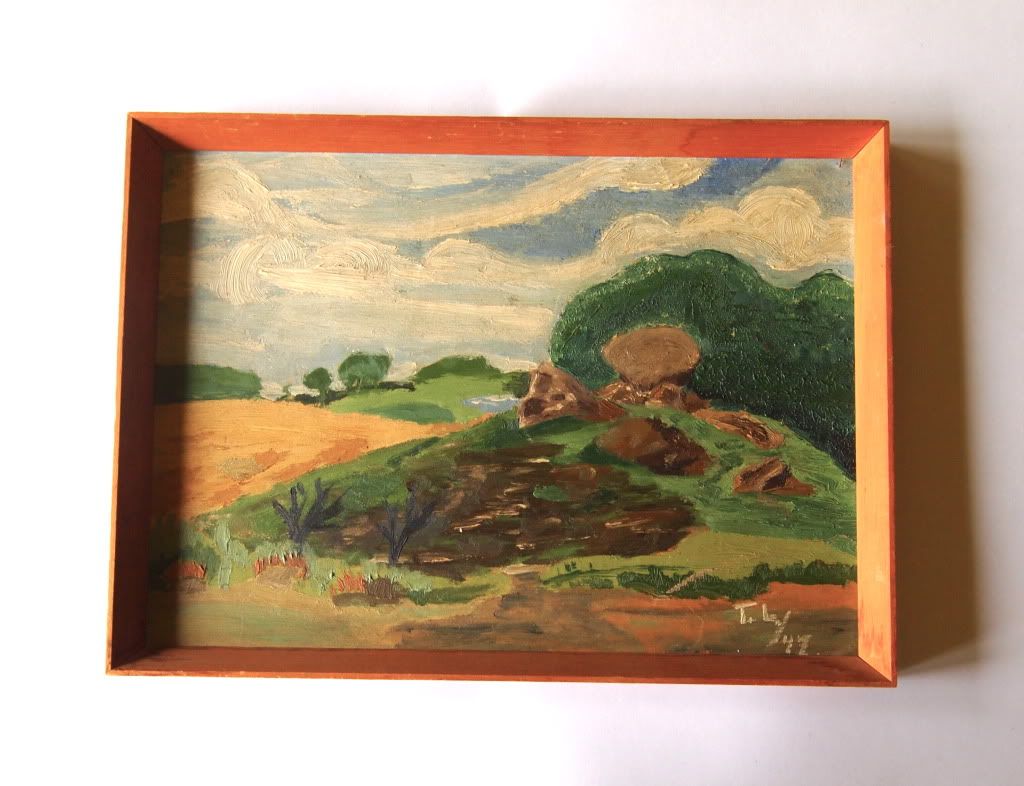 A pair of naive landscapes.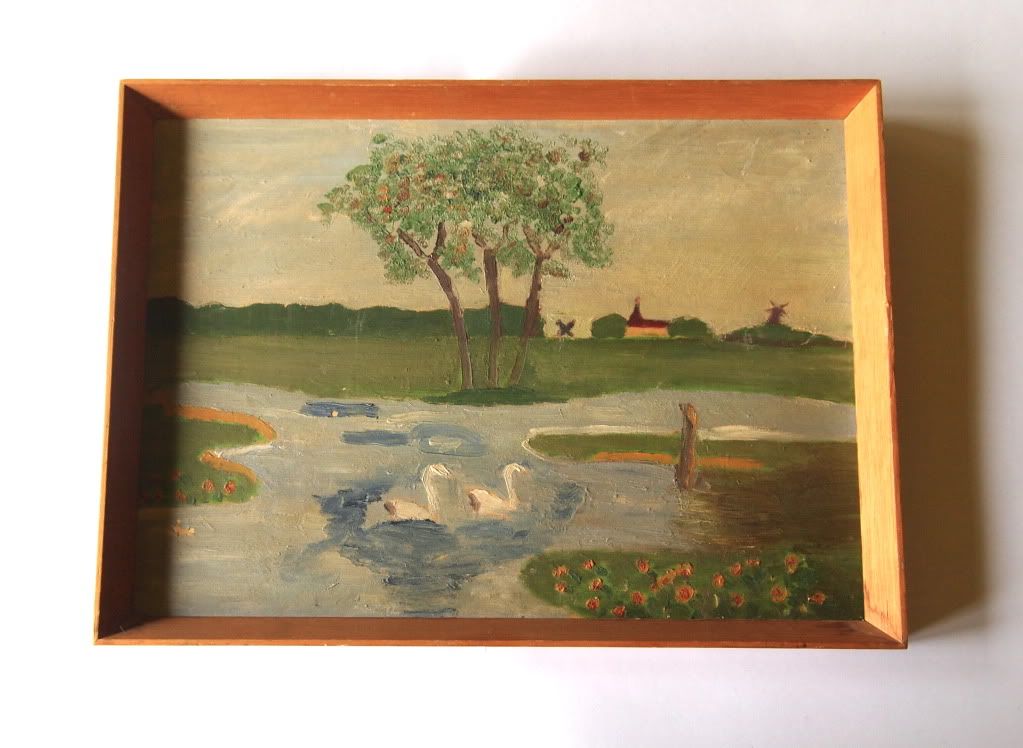 Really sweet. A whole lot of brass safety pins on their original cards.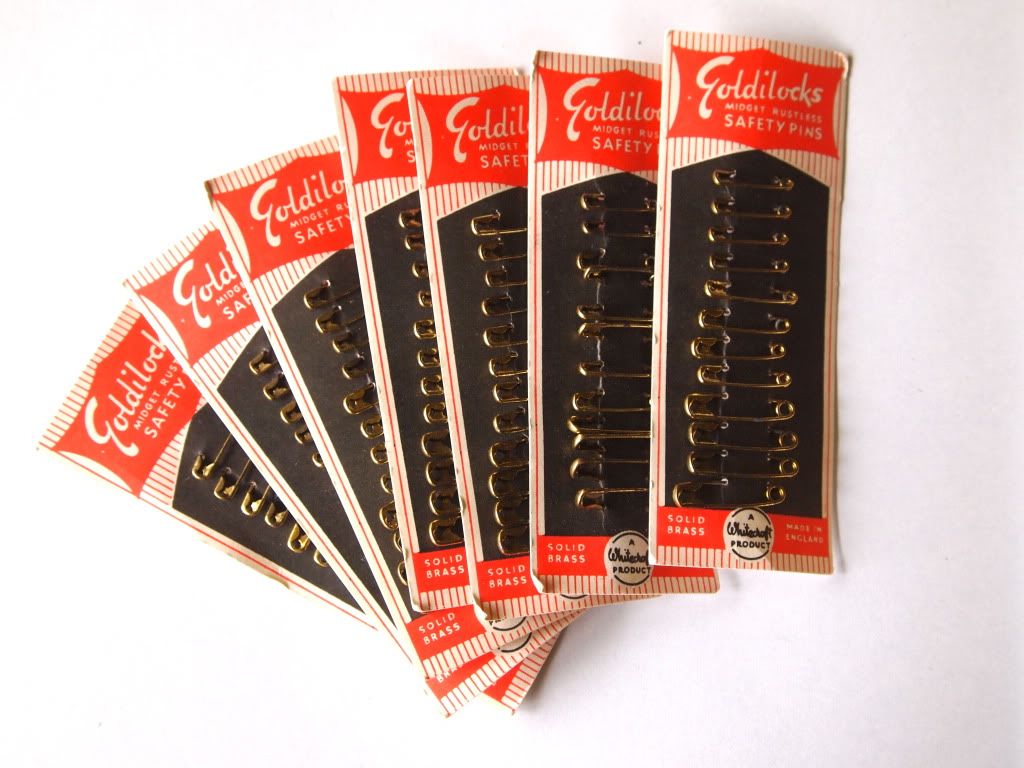 A homemade crane.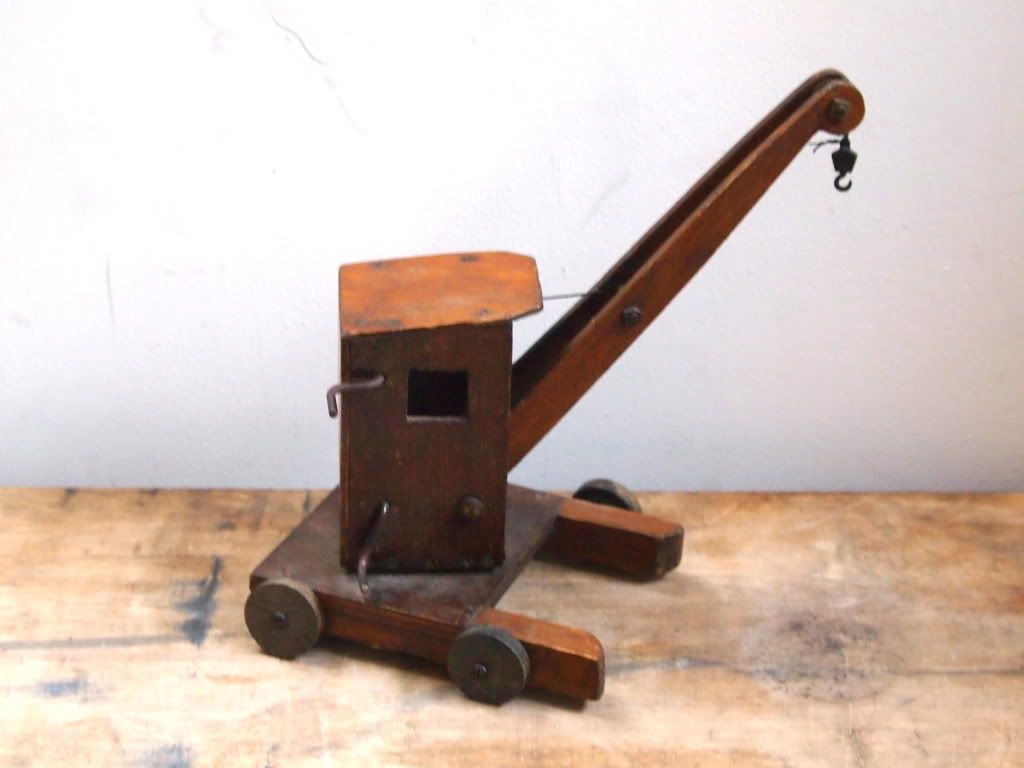 A little bit of earthenware.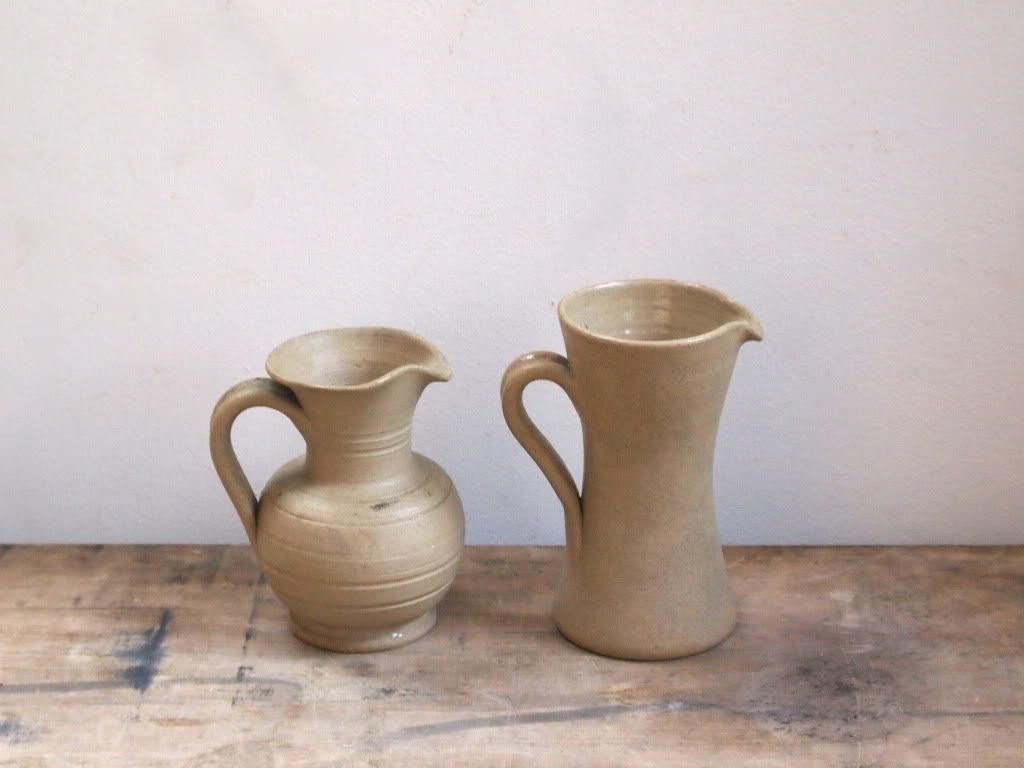 And a plume and bells for a funeral horse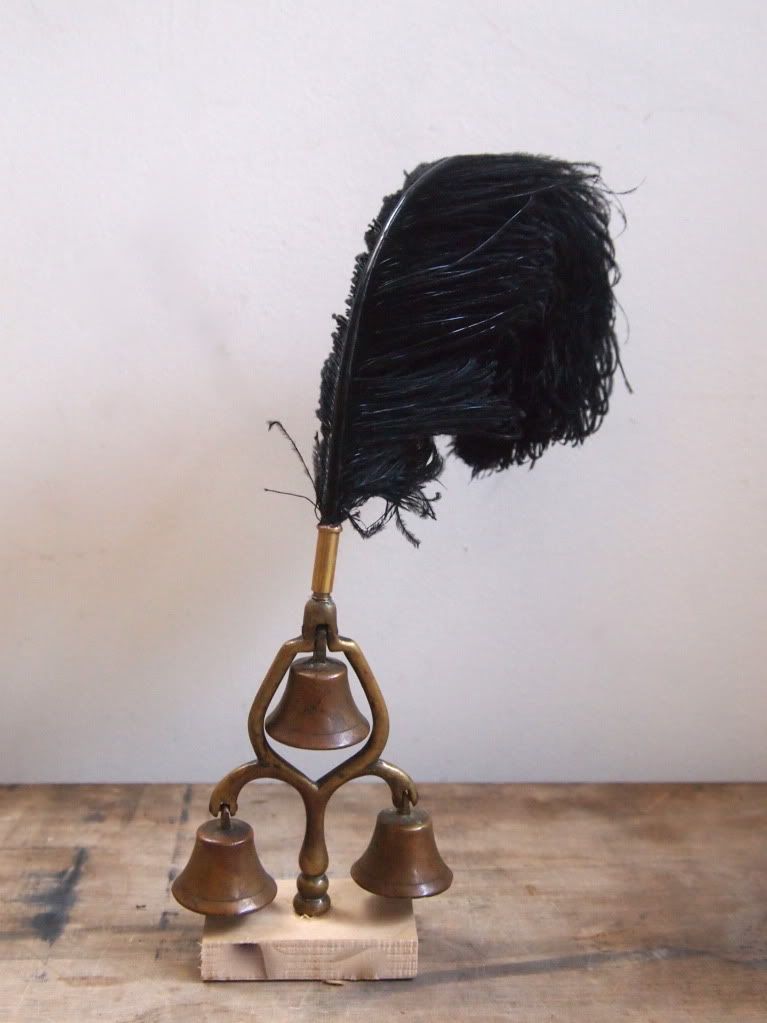 As Rosalie and I drove home the bells were going 'tinkle tinkle' in the back of the car and after a while it felt a bit sinister, I wondered how many funerals they'd presided over . . . still, they'd look lovely on your mantelpiece!