Today I began my pottery class and I bloody loved it. It was perfect to be in a grubby room surrounded by people's ceramic achievements, listening to folks nattering.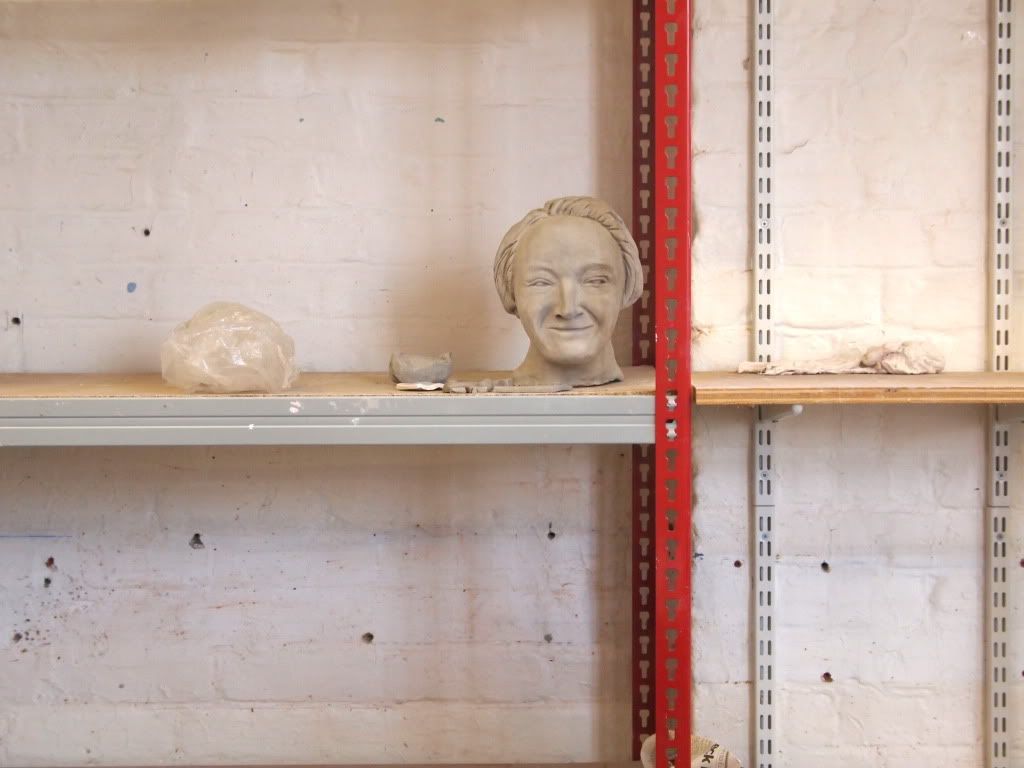 The ladies at the class were also something to behold - outgoing to say the least. It's the kind of class that people keep coming back to so they all know each other, which can be a drag, but these ladies were very welcoming. At one point they broke into a rendition of Land of Hope and Glory. Then another lady went ahead sang a whole Frank Sinatra song solo very loudly (and quite badly). Everyone just got on with their work so that's obviously normal.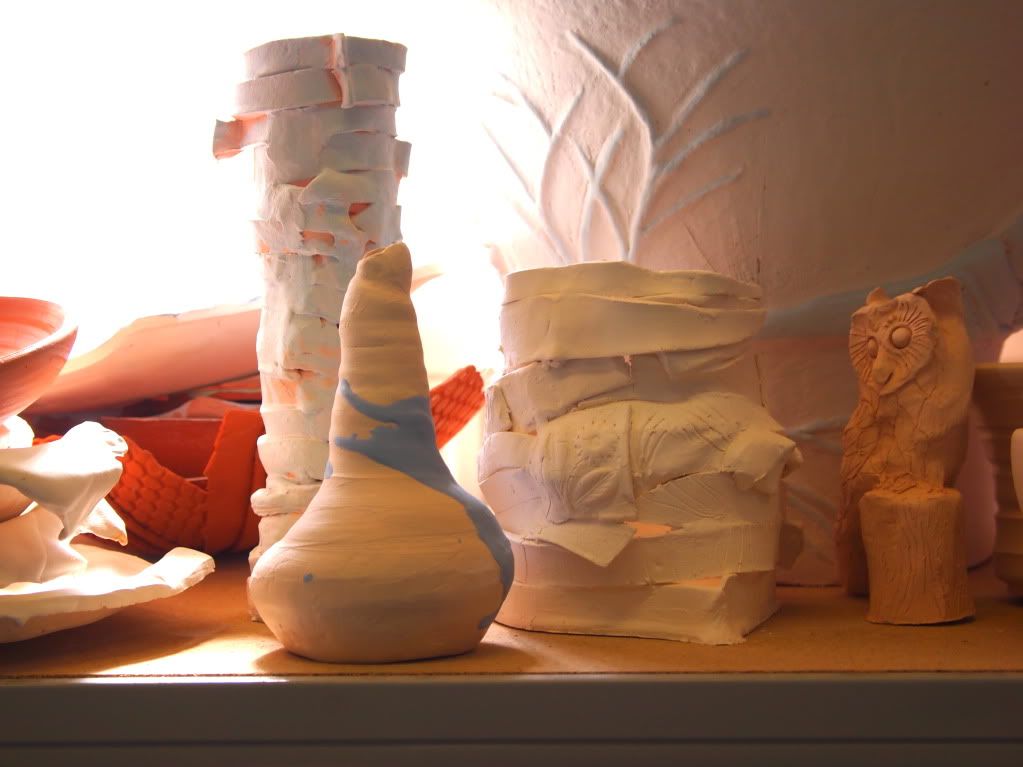 Maybe I'll do a little solo song next week . . . with air guitar . . . and plenty of feeling.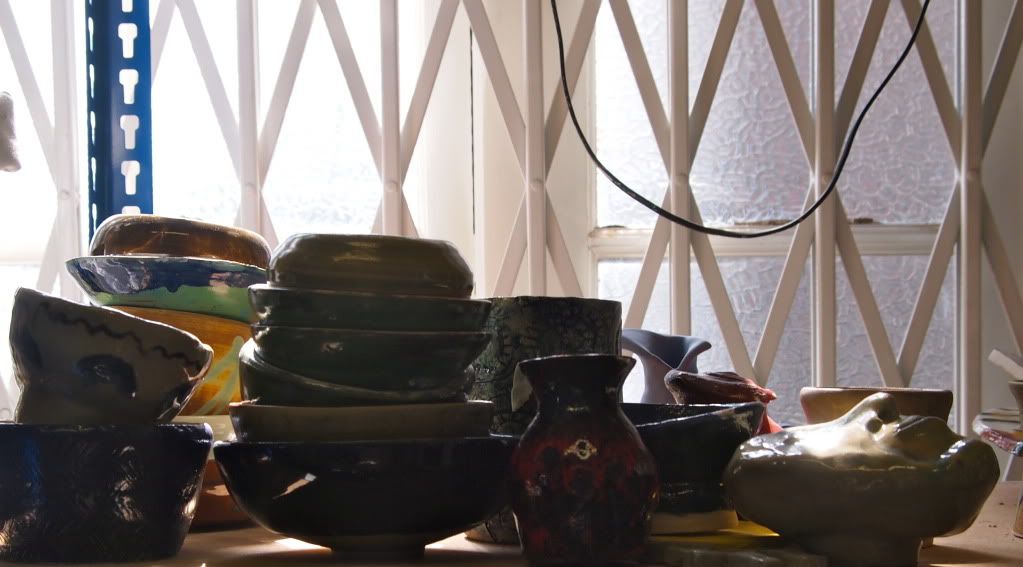 I spoke to one lady at the end who reassured me 'Oh yeah, you've chosen the right class here, you'll like it' which was nice, only she followed it closely with 'I come for the banter, it's amazing'.
Normally when I go to a class I can't help but end-game, I spend weeks thinking about all the things I could make and then I start thinking I might sell them - ages before I've even made the bloody things. Then after I've made a whole edition and marketed and sold a few in my imagination I'm a bit bored with the idea.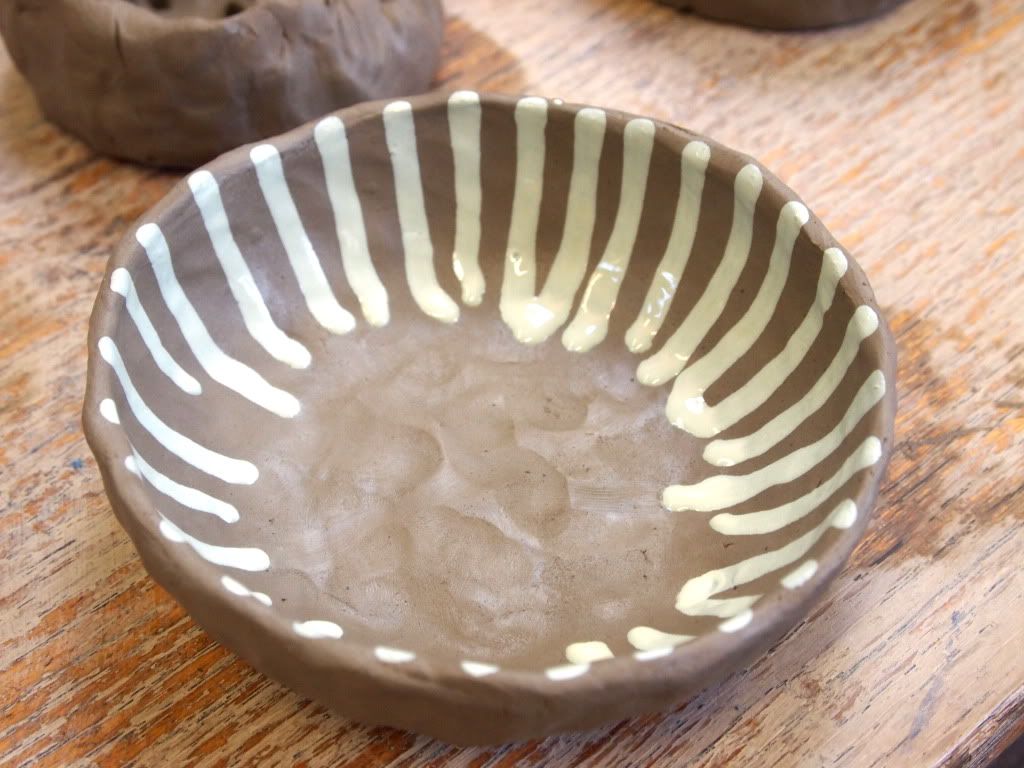 So this time I just relaxed and had a proper play-about. I made pinch pots. Some I made with my eyes closed - which is a nice thing to do, very therapeutic - especially if you're being serenaded by a mad woman at the same time.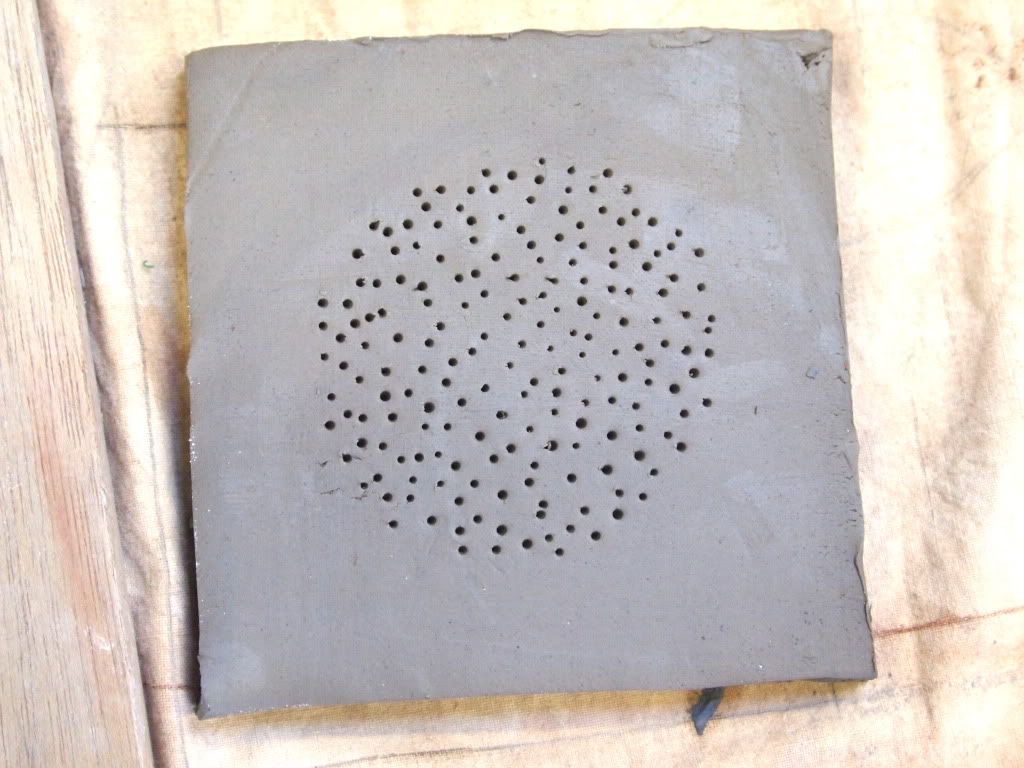 And I enjoyed poking skewers into clay too. I can't wait for next time.