A lot of neutral colours in this weeks pallette.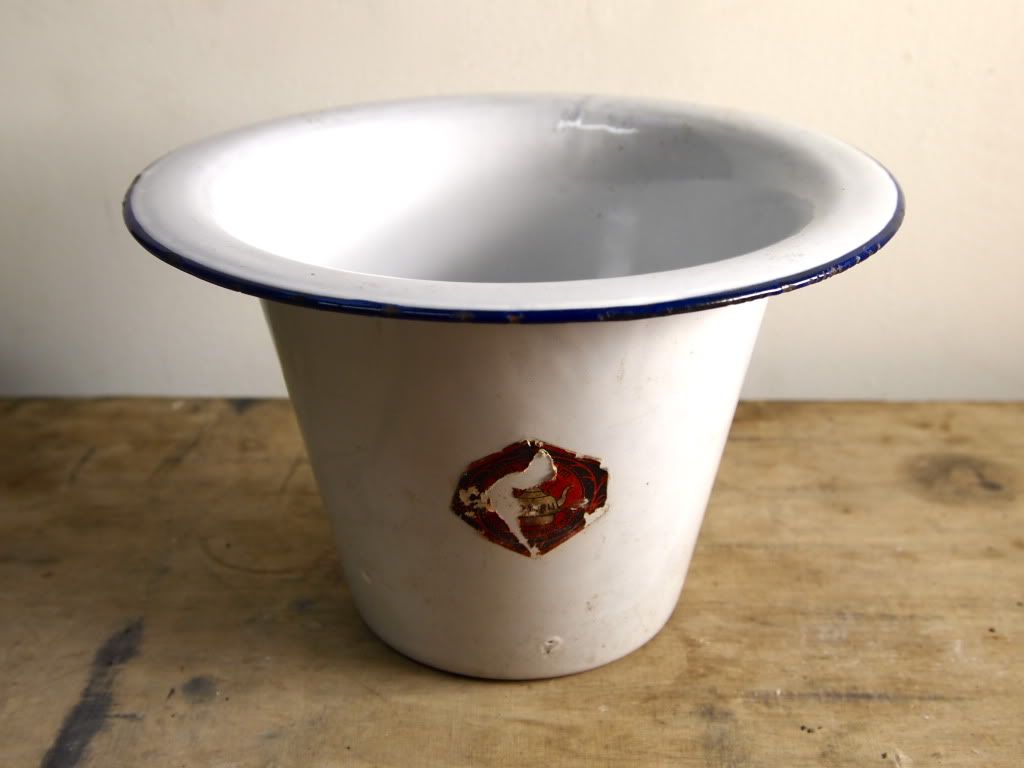 Apart from this yellow teapot.
This bird is made of sequins that aren't shiny anymore with a spiky, very real looking beak. He'd be for a splendid hat.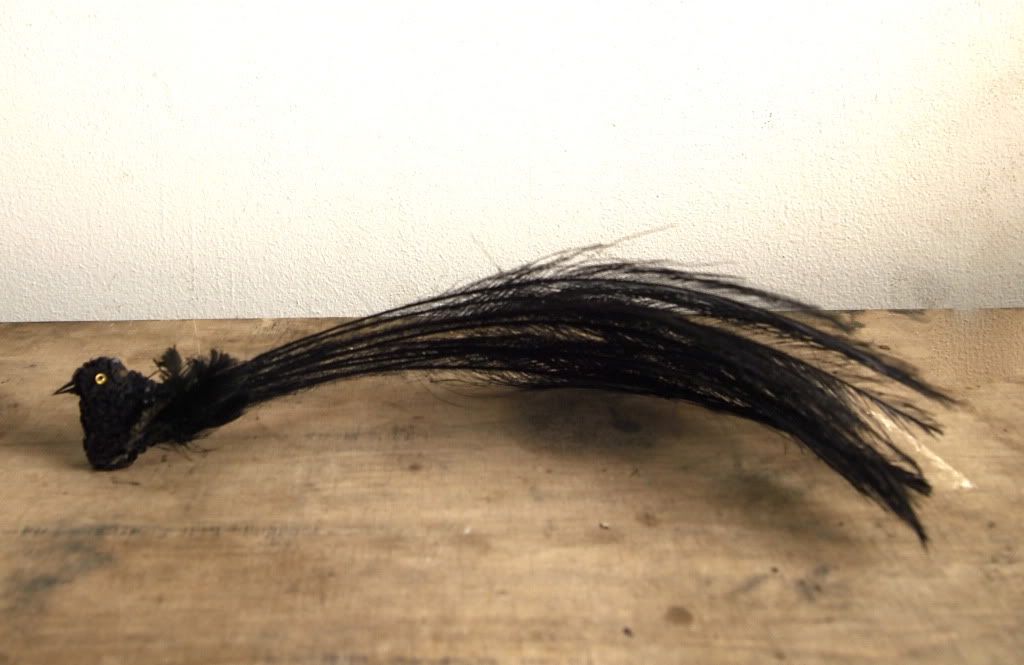 A bit of blue glass.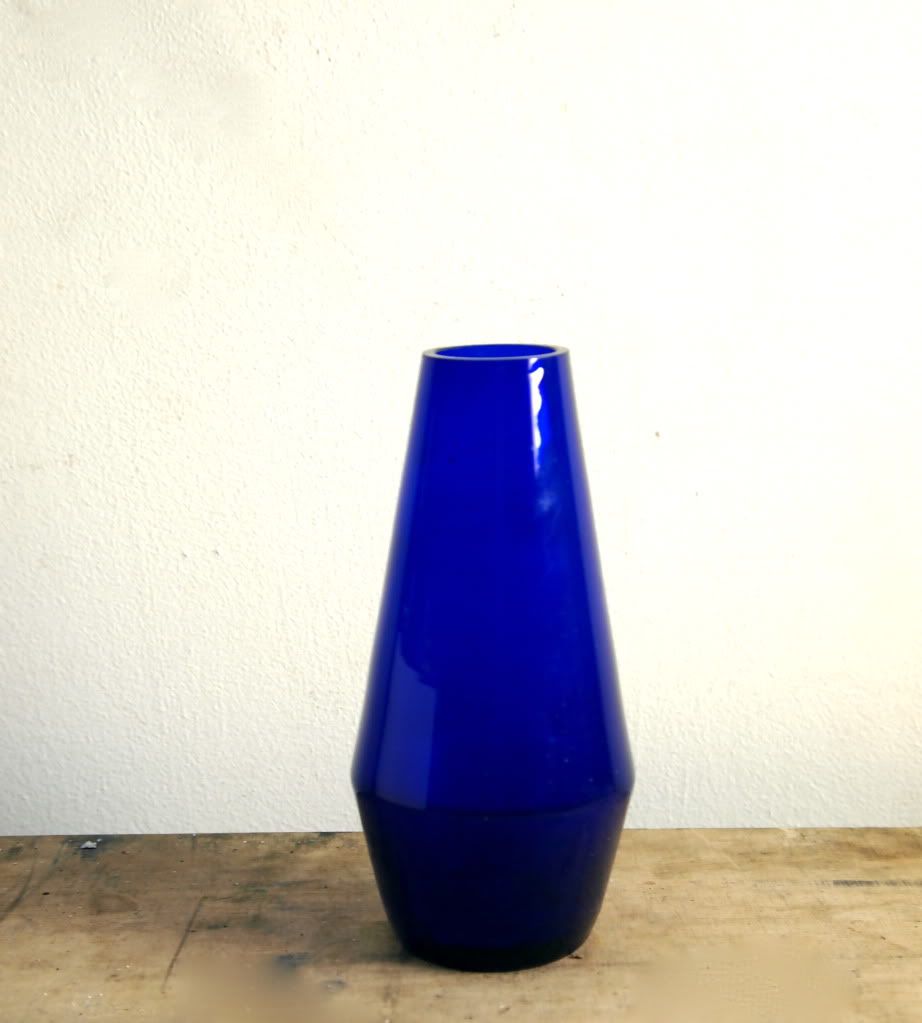 Another found object, very nice I think you'll agree.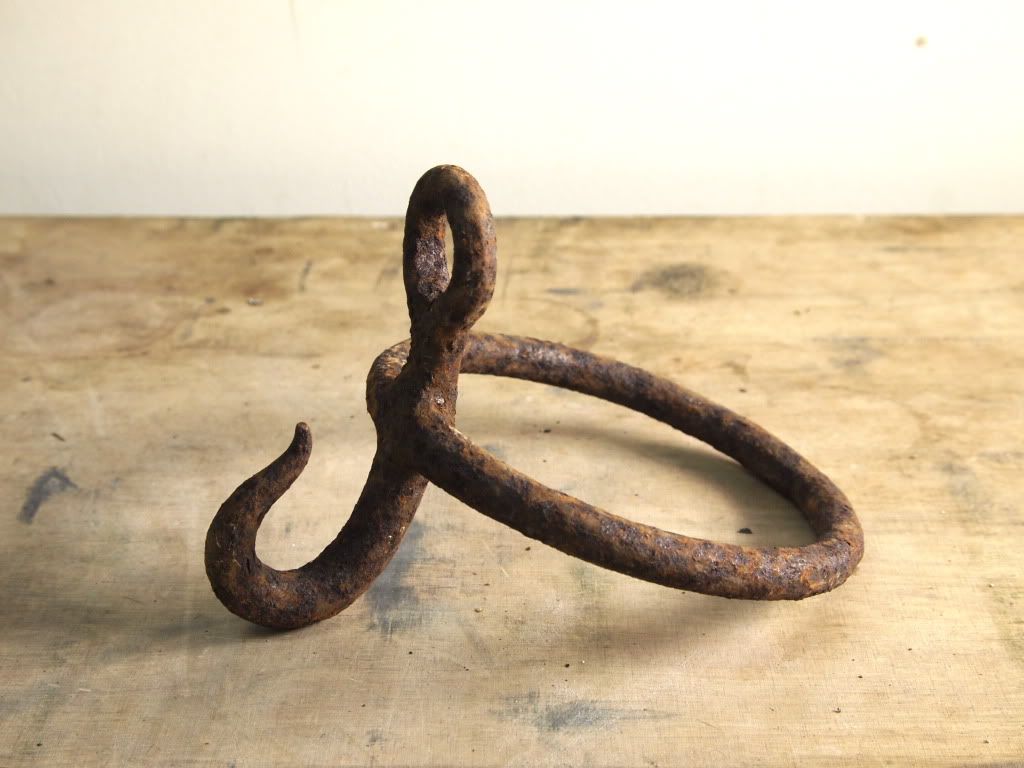 One of these flower holders which I adore, which can also be used for pencils and pens.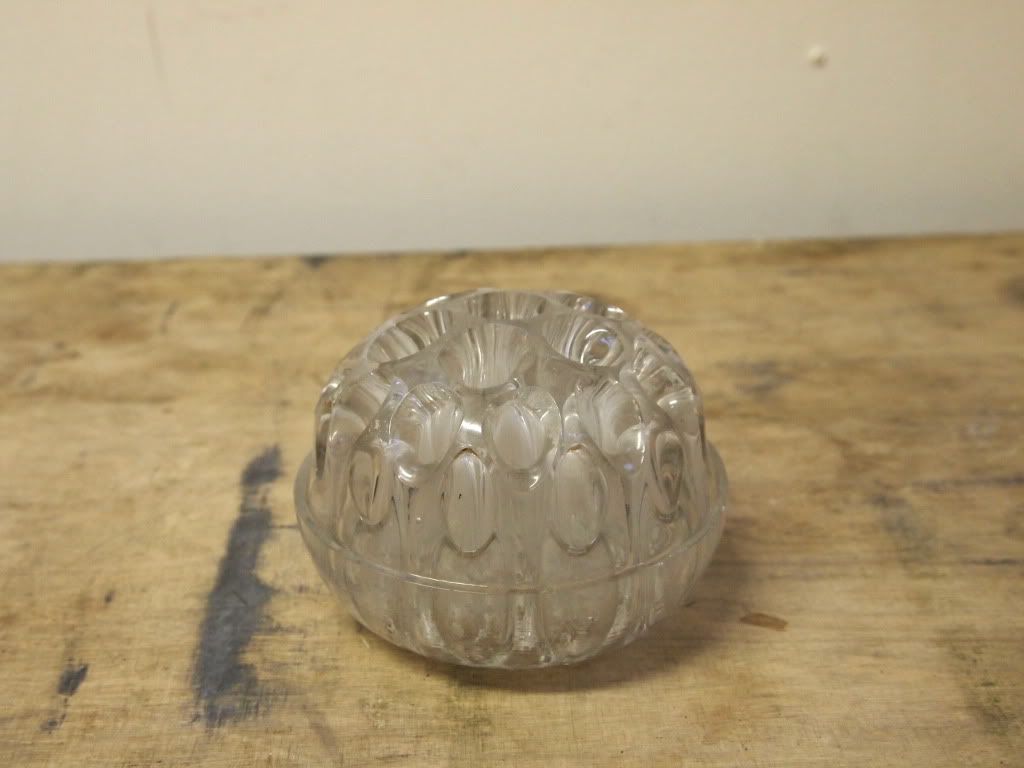 And this funny thing, which might be a vase apart from it has a hole in the bottom - maybe it's for hat pins, maybe not. It has a mark on the bottom a bit like a kitemark.
A rustic stool.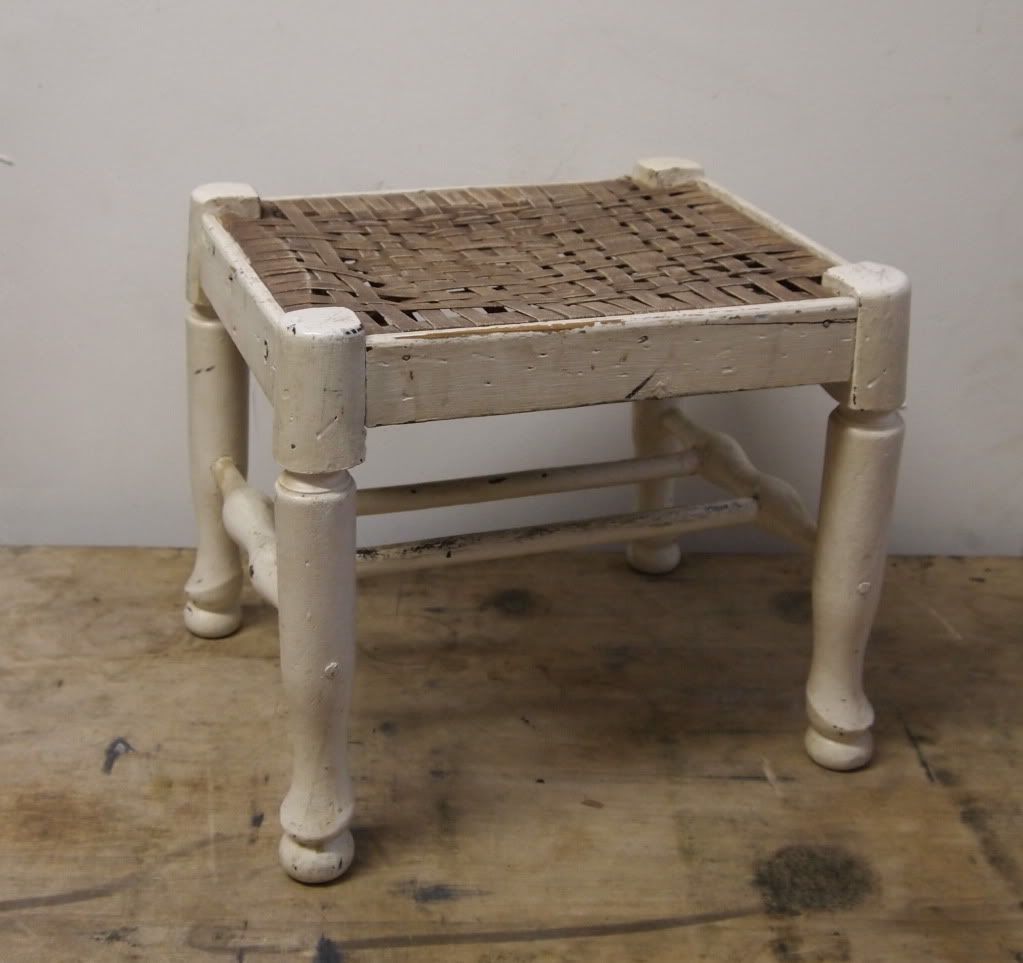 And a wash basket. I'm not a big fan of the old lloyd-loom (I'm not a lloyd-loon, guffaw) but this one tickled me.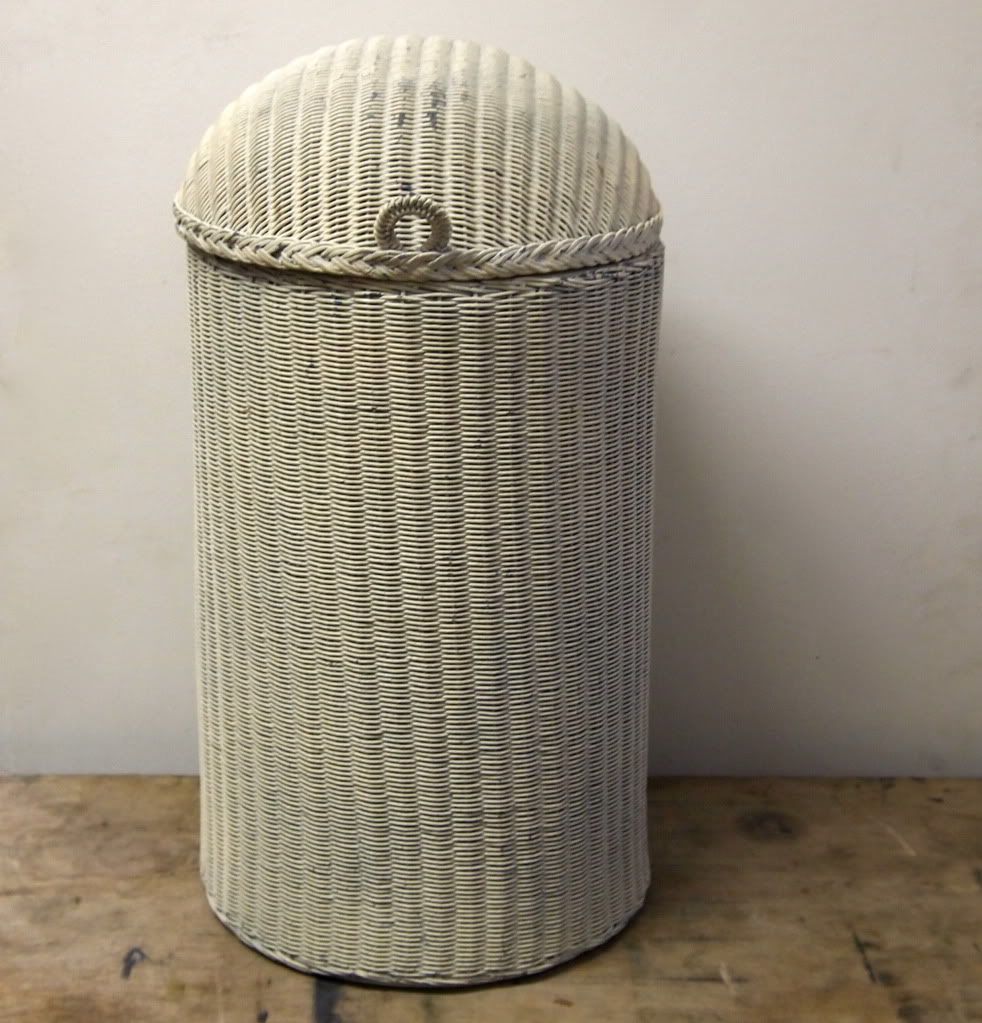 And guess what came in it . . .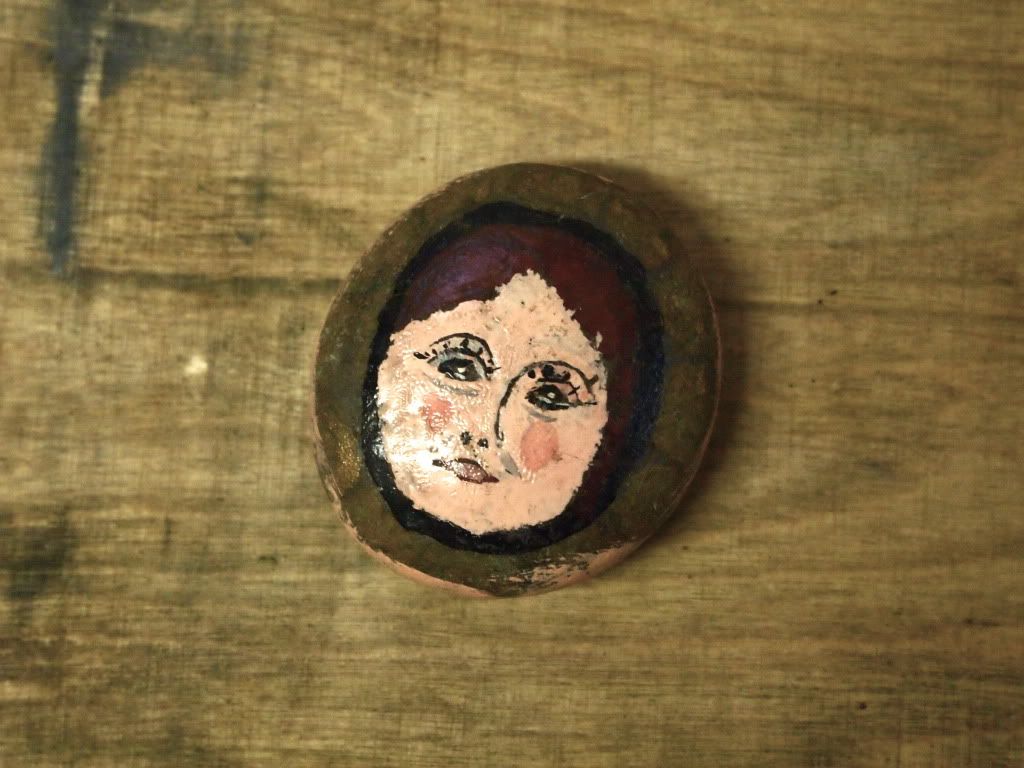 Only a painted bloomin' stone! It's some kind of a sign.