Today I read this charming book.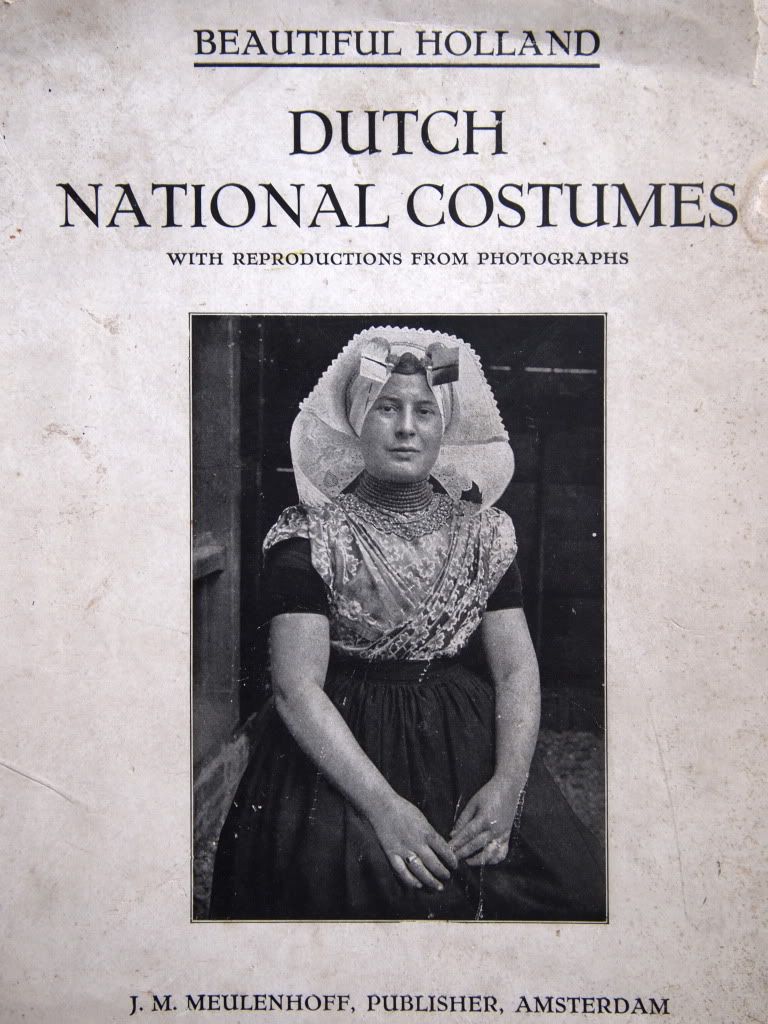 I really like traditional costumes - they're so often wacky beyond belief but functional too.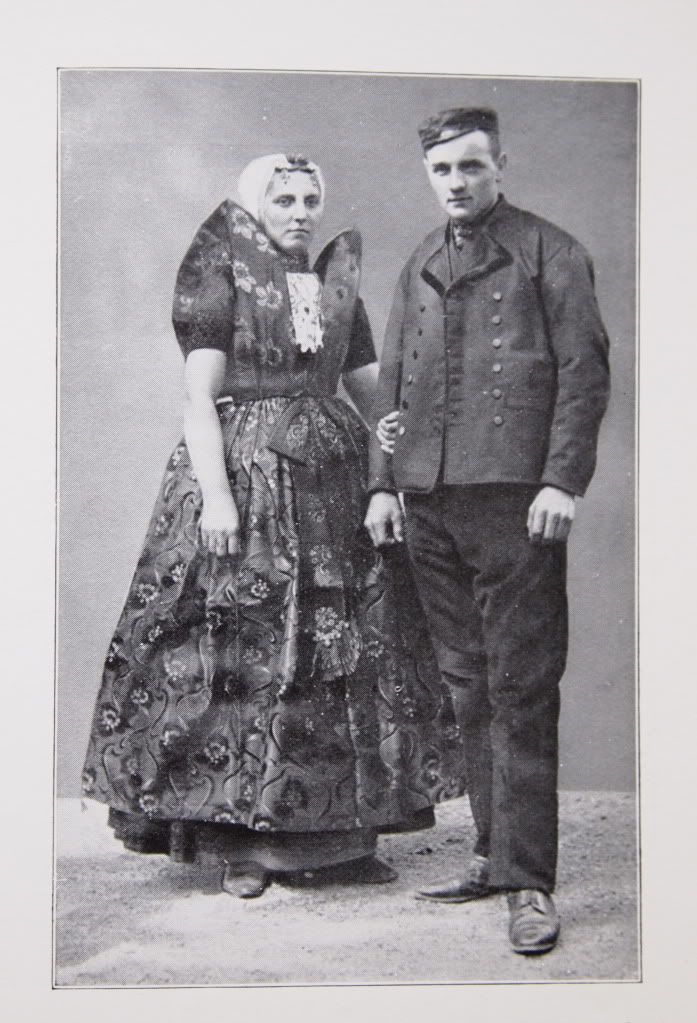 This ladies shoulder pieces are held in those enormous shapes by paper and wire. I like her husbands jacket with it's big lapels - I'd wear it.
Dutch women would wear up to seven underskirts, making them look much bigger than they actually were. And all skirts should be topped with an apron naturally, I know this from my brief, slightly tongue in cheek,
foray
into traditional dress this summer.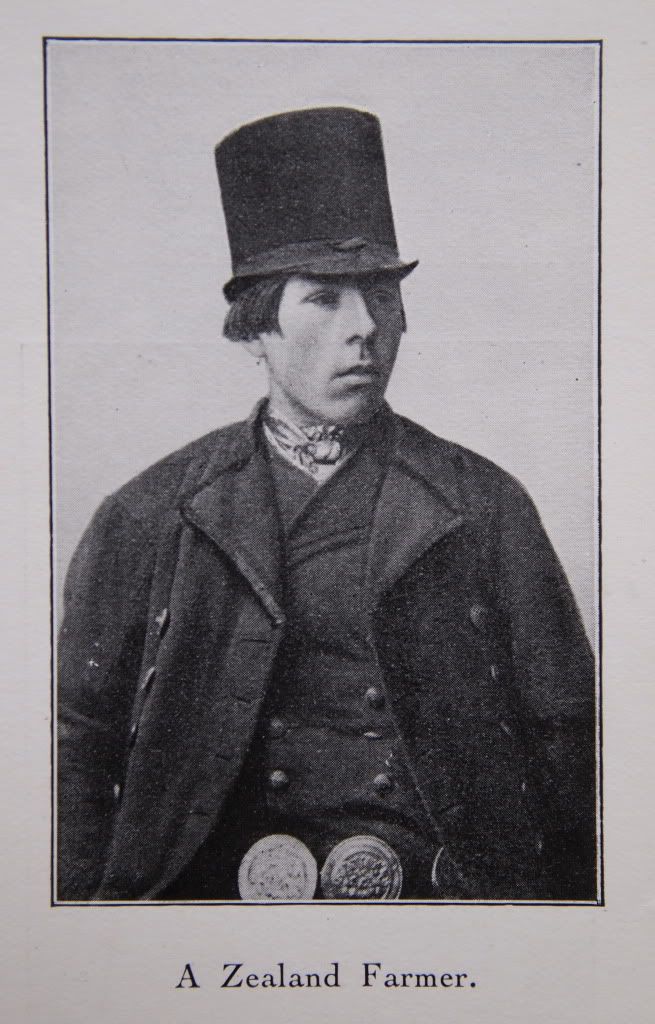 The silver discs on the front of the trousers are a means of securing them - not just decorative, I can't tell how they'd work though.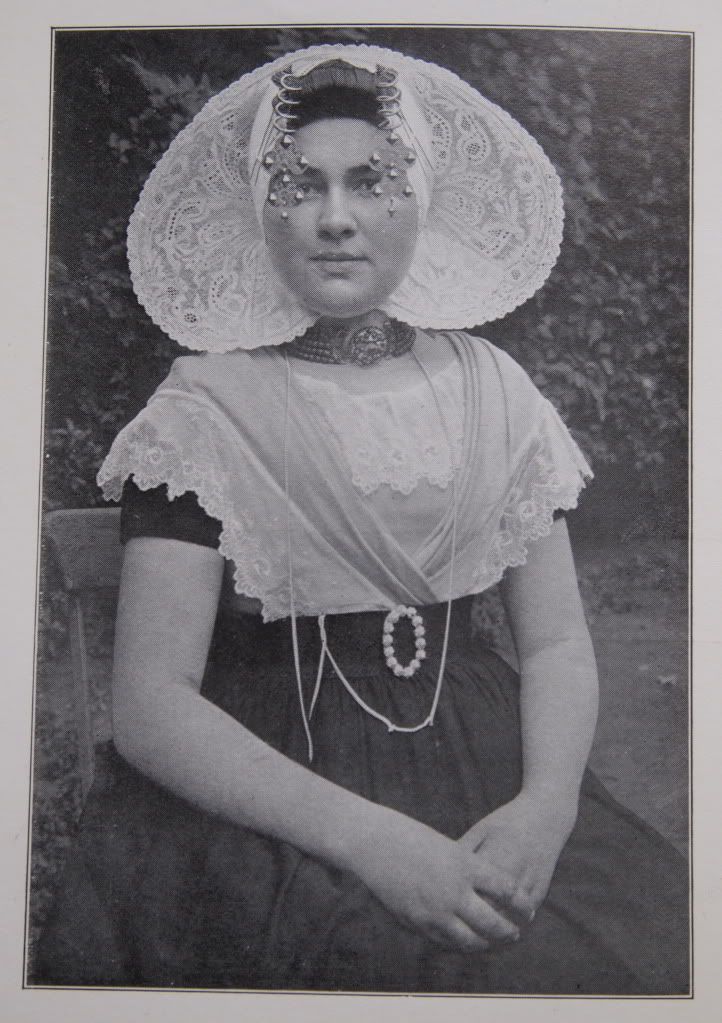 In Marken up until the age of six little boys and girls would be dressed exactly the same. The only way to tell them apart was that little girls had a very discreet star on their bonnet, small boys a pike. I think this is nice: all children should just be dressed as children - I'd like to see all-in-ones as a child uniform for today.
Another nice thing about traditional dress is they often have a code for showing important things about yourself like marital status, age and religion. When Cossack men were engaged they would wear tiny green silk bows on their hats, and on their wedding day they'd pile on even more.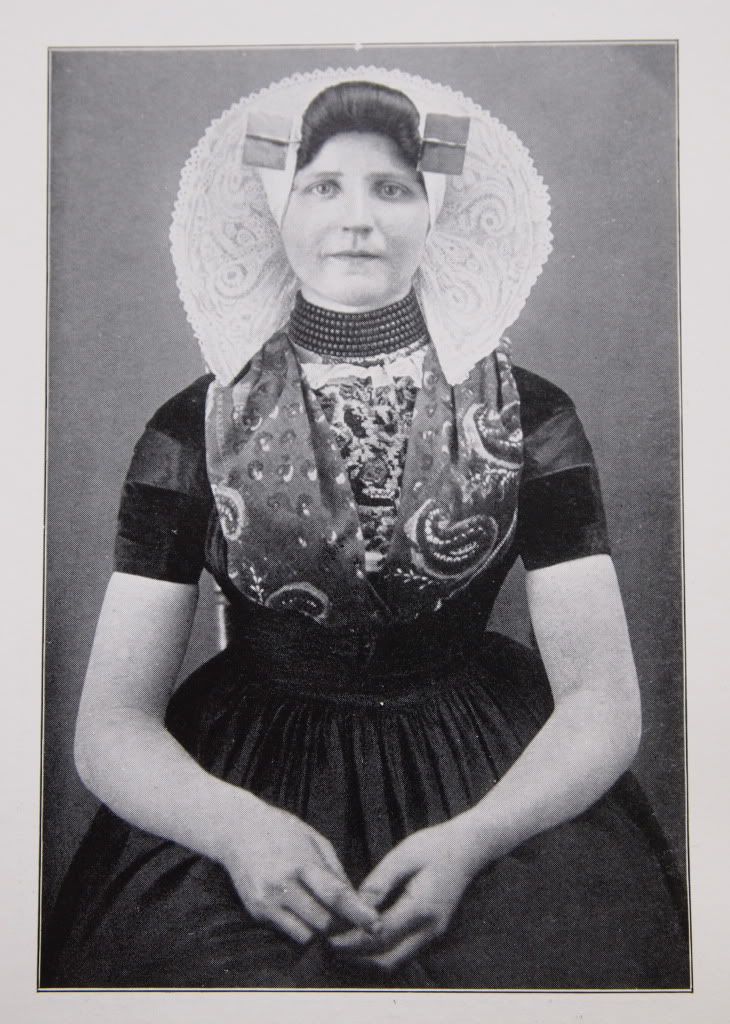 A lot of the book centres around Dutch bonnets, probably because they're incredible.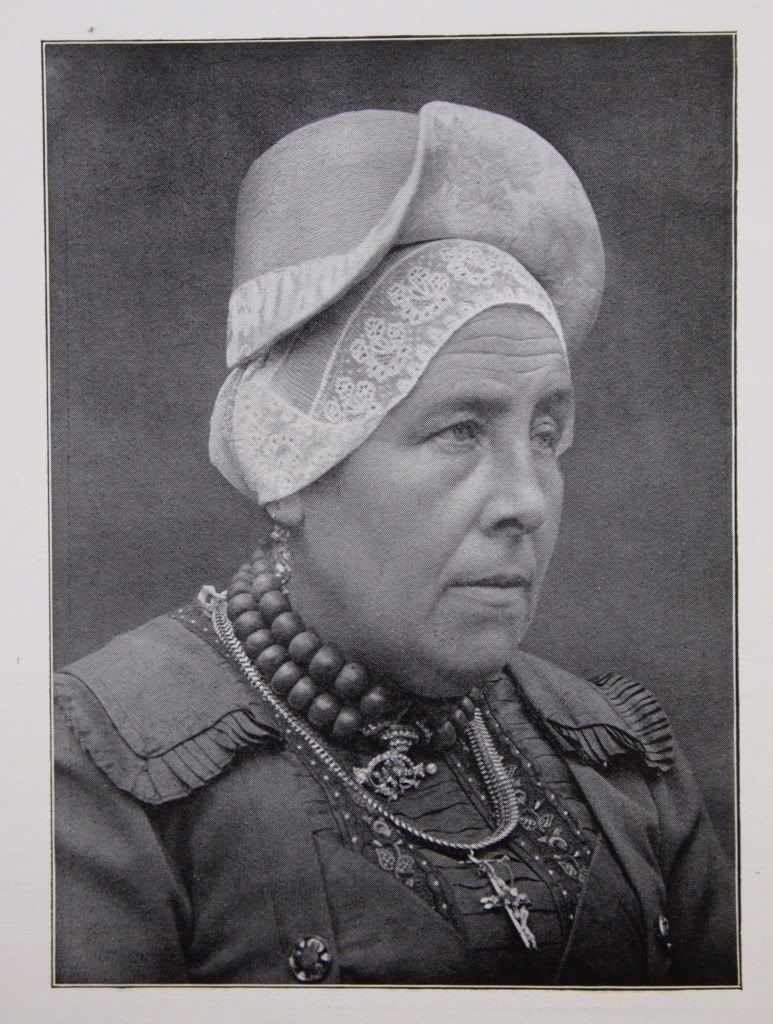 And so ridiculously varied.
My favourite is this one - the antennae like pointers clinch it.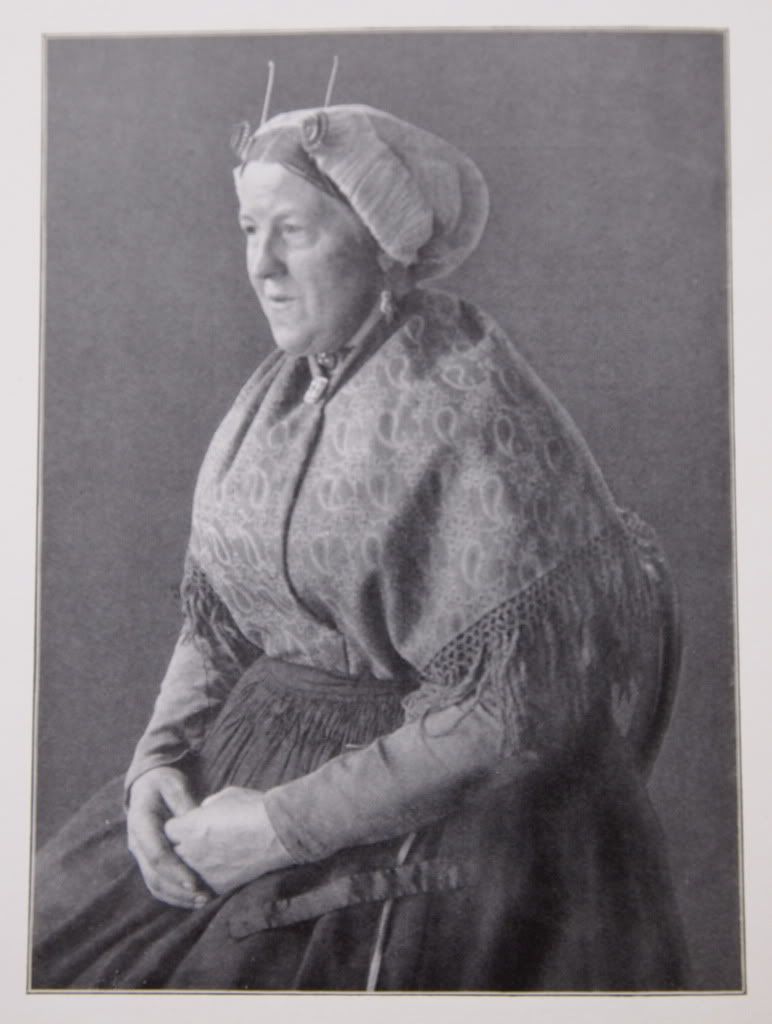 There are also a lot of images of very recognisable Dutch male dress, like you see on biscuit tins and such. The knickerbockers really are something else, I always presumed the drawings I saw were exaggerated - obviously not.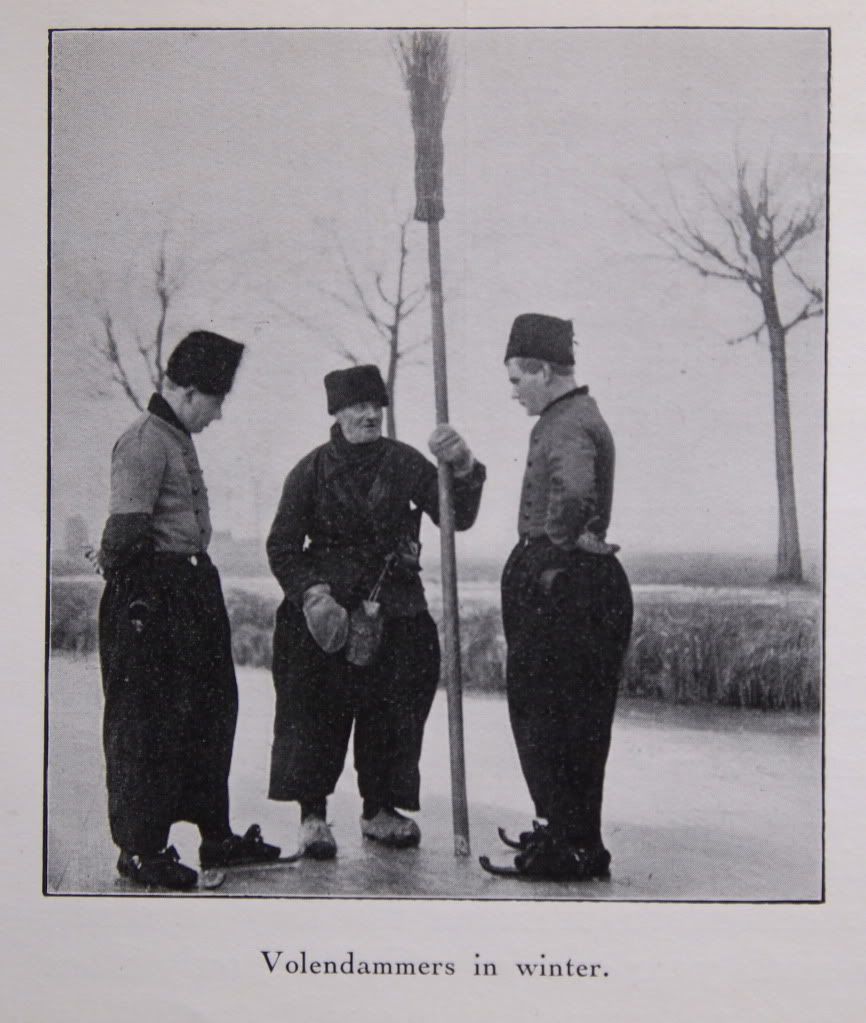 Even just the font in the book is very pleasing.
How nice to read a book where the words 'fishergirl', 'coquette' and 'big fine fellows' snuggle together on the page.