So I'm aware that a lot of you probably know about Marimekko but I still thought I'd like to flag it up and tell you some things I've learnt since borrowing -
this book
. The company is so strong graphically and creatively you can't help but be sucked into their entire look.
(Here's a photo of the marimekko factory in the 50s, beautiful)
I loved especially reading about Armi Ratia (pictured below), the company's director and founder, because she's a stonker! She left college and ran a weaving workshop with six staff before even starting Marimekko.
Despite this there's an amazing quote in the book from a newspaper who interviewed her - firstly they described her as 'an attractive blonde' then she's
quoted
as saying - 'Marimekko really started as a joke three years ago . . . We made some of our fabrics up into fashions which we designed ourselves and had a fashion show, just for fun.' Oh the bad old days - when it seems the word woman was roughly equated with the word wazzock.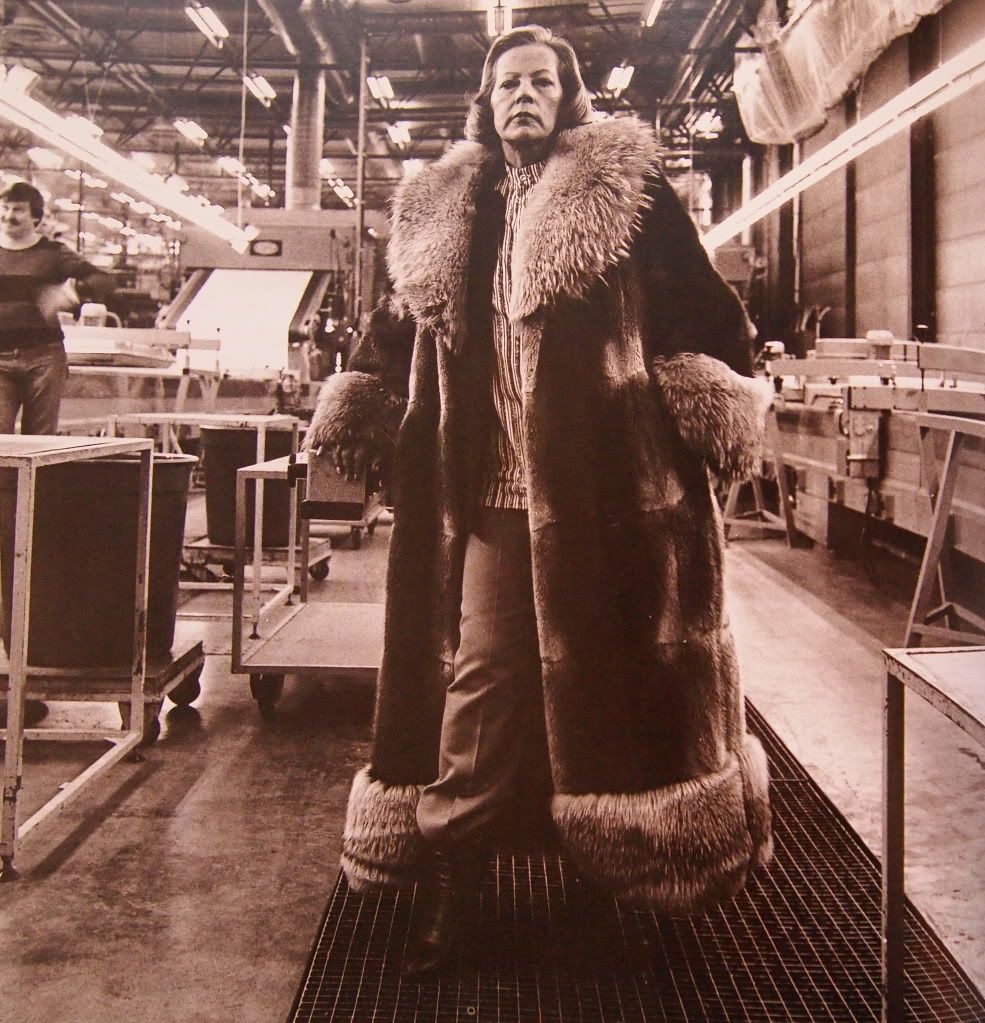 She ran the company in a really strong creative way - drawing on Finnish history and making a distinct look whilst staying up-to-date with fashions of the day. What I also love is how much the brand was a tangible thing and a part of her life. Below is her manor house in rural Finland called Bokars where she would stay and work and read, and which sums up Marimekko for me - a bit of a utopia.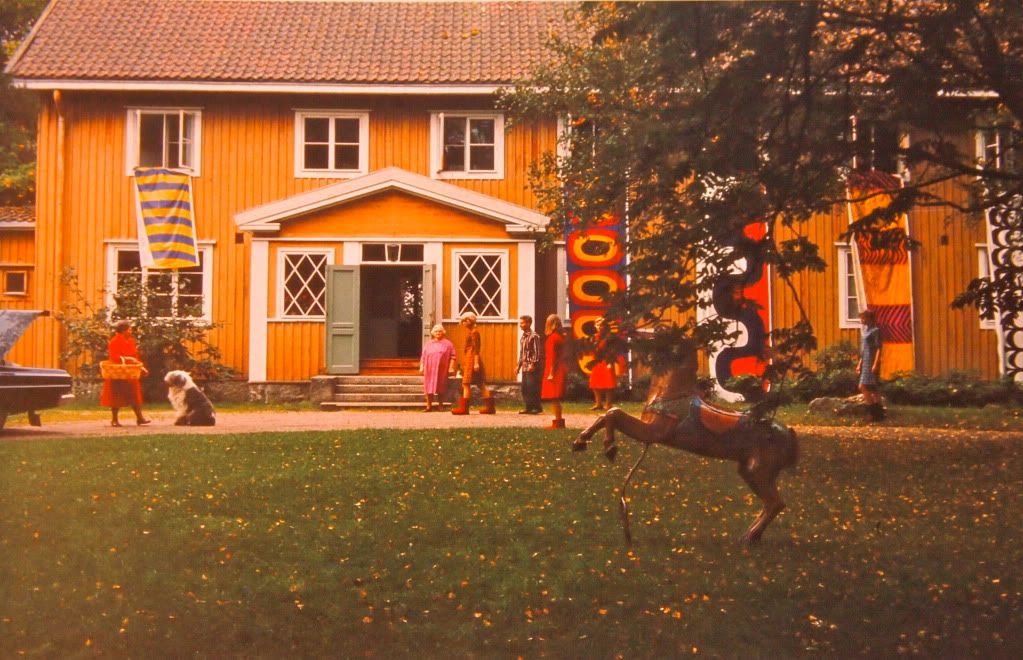 Maija Isola was an artist, working in her own studio, who Marimekko bought designs from - I think they call this way of working 'living the dream' or sometimes 'being real jammy'. I adore her designs, she's done a lot of my Marimekko favourites. She also designed the poppies, which most people will recognise. Here are my favourite Isola designs from the book: